Are you ready to Transform your Office into a Mobile Office for Seamless Work ?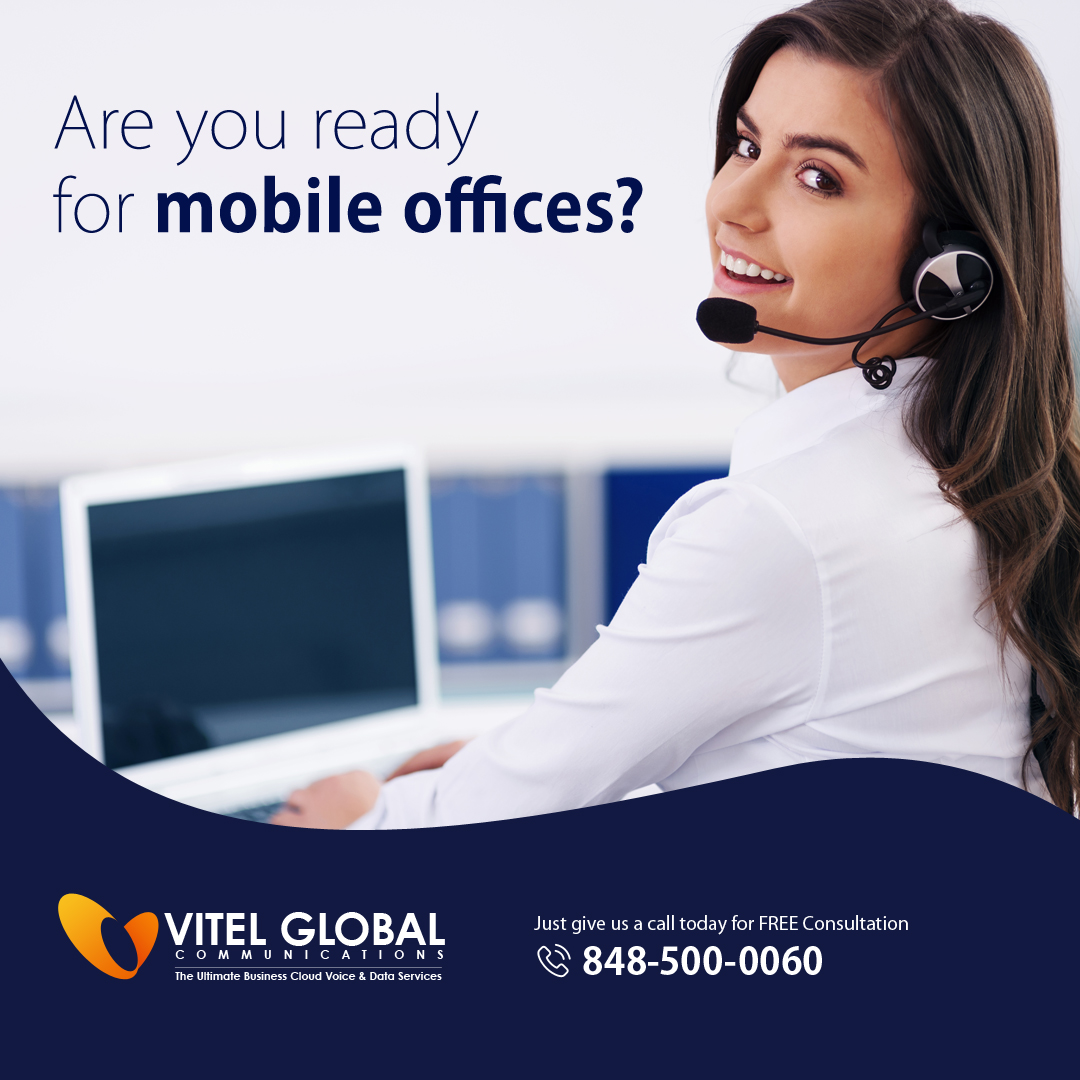 Vitel Global Communications is a leading business communication system provider company which is best for establishing a communication system for all types of business industries. Vitel Global has Unified abilities to set high standards for the business communication system to lead a small and mid-sized business organisation upto a large enterprise. We have created amazing communication and collaboration features for your business and with our robust tools we are successfully able to transform your office into a mobile office so that you can carry your office with you at any place.
So, Are you ready to transform your office into a mobile office for seamless work ?
Vitel Global Communications speculates every situation on how to evolve your business communication more effectively and renovate your employees productivity about business communication. Thus we have created marvelous applications for a comfortable communication with your employees and customers. These applications come with Vitel Global's SoftPhone feature and can be installed on any Android, iPhone, Windows and MacBook device. These applications can successfully transform your office into a mobile office which you can carry with you any of your desired location and establish a frictionless and quite effective communication with your employees, colleagues, partners and customers.
By installing these SoftPhone applications in your devices, you can unlock and access so many communication features within your devices which are especially made for your business and you can transform your devices into a powerful extension of your office. In this way you transform your office into a mobile office as you can carry all the business communication tools and access all the features on the palm of your hand with your devices.
So now communicate and collaborate more comfortably & effectively by engaging your employees with mobile offices and increase the profitability of your business with our Robust Communication Tools.
Please follow and like us: