Carry Your Business With You Wherever You Go
Reading Time: 2 minutes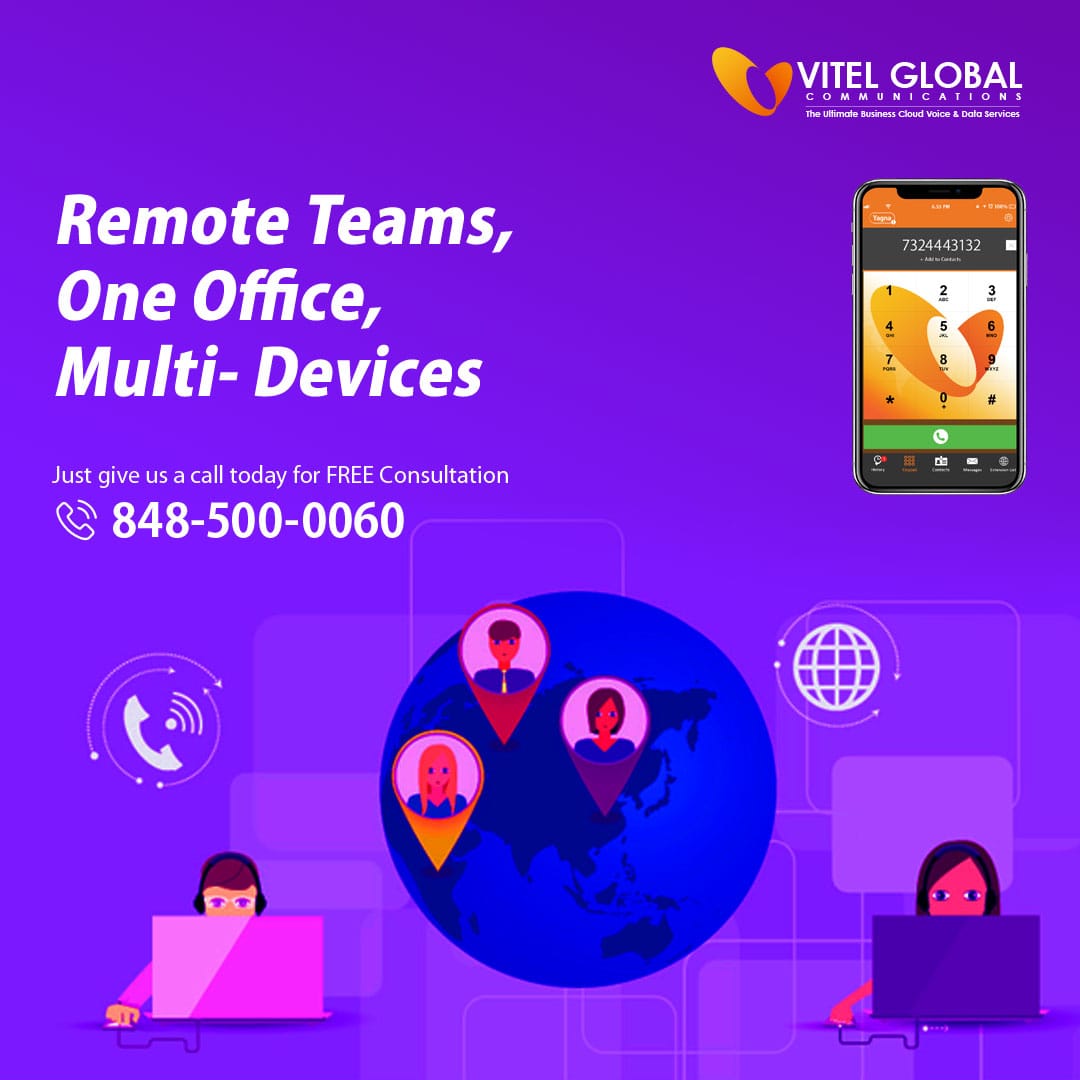 Having remote teams in your hub can benefit you in many different ways. It can increase your employee's engagement, it can increase the efficiency of your business communication and the productivity of your business as well. Deploying the remote staff can also help you to cut your business expenses including; office area, its maintenance etc.
When it gives you so many benefits by just adapting the remote communication in your business then why wait so much?
Know about this amazing business communication solution provided by Vitel Global Communications, a leading business communication system provider of Cloud Communication.
Vitel Global Communications has pledged to upgrade every business organization's or enterprise's business communication with its Cloud Business Phone System so that they have the advantages of the cutting edge technology and make more progress in their business even during the time of Covid-19 pandemic.
Vitel Global Communication's Cloud Business Phone System is a digital communication solution that provides you all the highlights of the cloud communication for remote work. Our cloud communication solution is a complete mobile suite that can be configured within multiple devices including your mobile phones, desktop, tablet and MacBook. And with these devices you can carry your business with you, so wherever you go, your business communication never stops and your business always moves on.
Now you can lock your offices down which are increase unnecessary expenses in your business and you really do not want to have them, with Vitel Global's Cloud Business Phone System you can merge all you offices into a one host place to manage all your remote teams while your employees can be on different locations having their office tasks done remotely at their places.
Access our business communication system in your multiple devices and have as many remote workforce as you want to increase your business productivity while managing all your remote teams from a single office with Vitel Global Communication's Cloud Business Phone System.
Published: December 22nd, 2020
Tags:
Subscribe to Our Latest Updates
Get monthly product and feature updates, the latest industry news, and more!
By submitting this form, you agree we may contact you in the manner described in our Privacy Policy.