Vitel Global Communication's Cloud PBX Stands Amongst The Most Advanced PBX Solutions
Reading Time: 2 minutes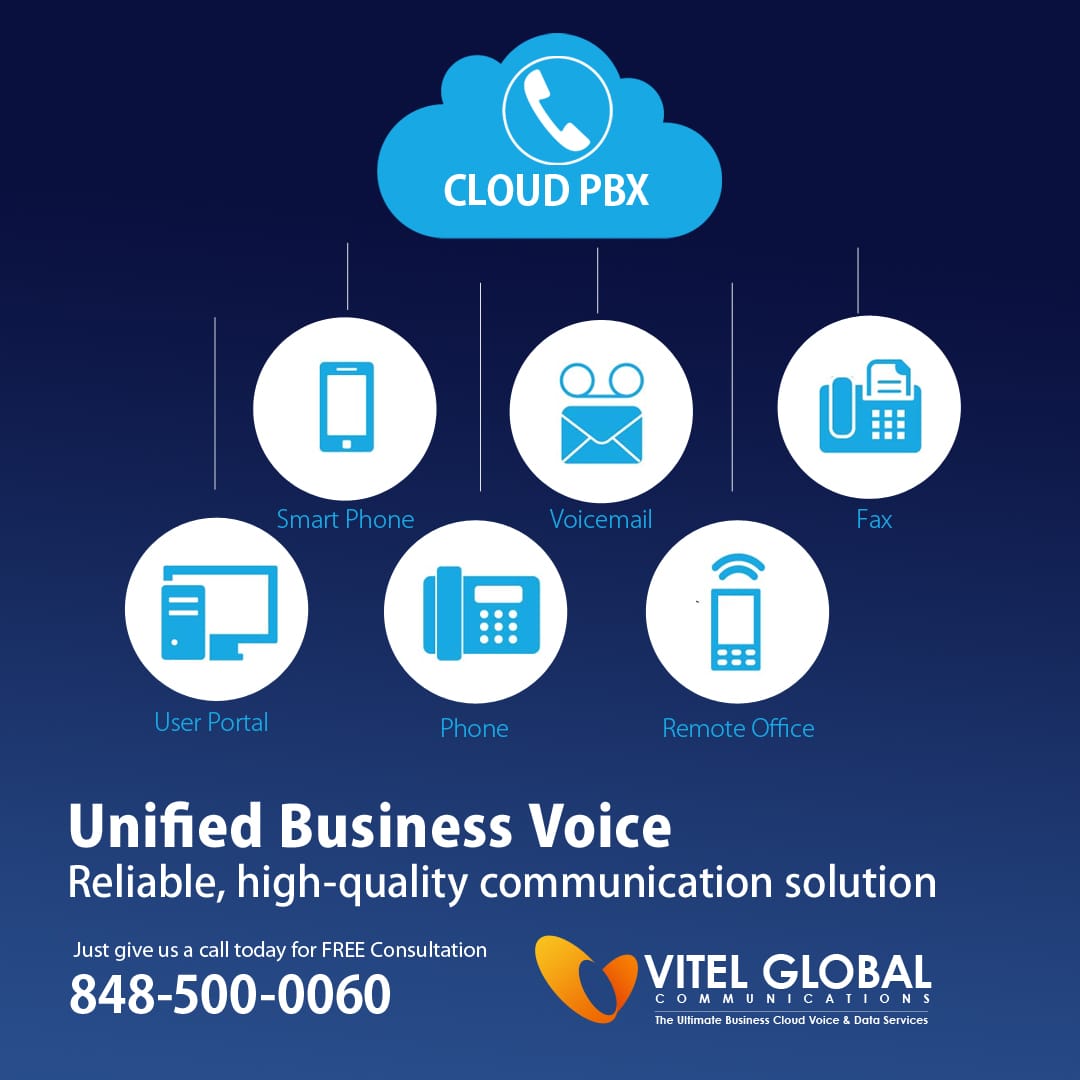 Your employees are the voice of your business that reaches out to your customers through a communication system. But during tough times like Covid-19, when your and your employees are unable to get to the workplace, the traditional business phone lines which is used to communicate with your customers become useless & helpless and as a result, your business voice is unable to reach out to your customers which leads your business to lose the business opportunities and eventually your business has to take an unwanted halt for an unknown duration.
Vitel Global Communications has brought you a "unified business voice" with its Cloud Business Phone System.
The Cloud Business Phone System has been the most wanted business communication system in the year 2020 as it enables remote communication features for your business. Vitel Global has been hosting cloud communication since it was founded and till now we have updated our communication system several times to make you able to take the advantage of cutting-edge technology.
What is the "unified business voice"?
Vitel Global's hosted Cloud PBX allows you to connect your PBX infrastructure with the cloud and enables unlimited features of cloud telephony which includes unlimited business calling increasing the capacity of traditional communication systems. But the term "unified business voice" is used here because the Cloud PBX solutions enable you to make your business calls in a variety of ways including your office phone, mobile phone, or Vitel Global user portal, and with these ways, it gives you the flexibility to work from different locations while you can be absent in your office.
Our Cloud PBX solution increases your business reach allowing you to connect worldwide so that you can have employees and customers from all over the world. Vitel Global's Cloud PBX stands amongst the most advanced PBX solutions as it provides so useful and unlimited features that lead your business towards achieving its goals of having worldwide access in this way Cloud PBX is the USP of Vitel Global Communications has for a long time.
Published: October 22nd, 2020
Tags:
Subscribe to Our Latest Updates
Get monthly product and feature updates, the latest industry news, and more!
By submitting this form, you agree we may contact you in the manner described in our Privacy Policy.