Happy World Hearing Day 2021 from Vitel Global Communications…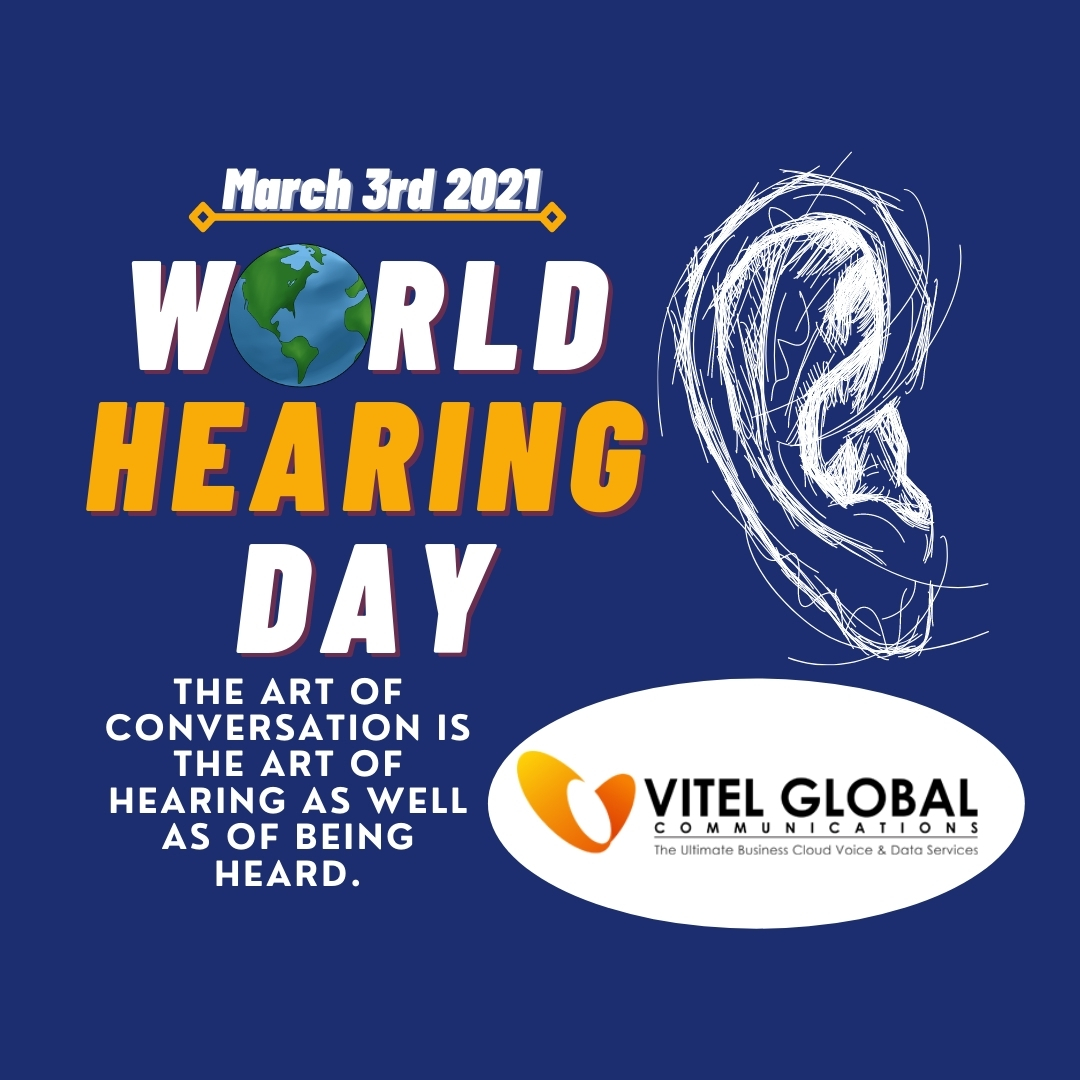 "Hearing care for all" is the theme for World Hearing Day 2021. On this occasion, the World Health Organization (WHO) encourages actions that can promote hearing and ear care. Vitel Global Communications wishes World Hearing Day and states that the art of conversation is the art of hearing as well as of being heard. To be able to communicate and being heard are important aspects of every organization. Businesses play an important role in the development of a community. The Telecommunications Industry holds the utmost importance in every enterprise. So Vitel Global with its team of qualified professionals putting its efforts to provide the best communication system for every size of business. Our state-of-the-art business phone tools offer the best features that can derive high productivity. We provide industry-leading products, services and support that have made us the best VoIP communication service provider. Our services are capable of integrating all the remote employees despite their location or time zone.
WHO focused on the theme of this event and encouraged the vision to 'Screen, Rehabilitate, Communicate'. And as a leading business communication solution provider, Vitel Global allows you to reach customers anywhere with unlimited call capacity. Our VoIP services give you access to 60+ voice and data features. Empower your employees with advanced hardware and flawless technological optimizations. We are known for world-class PBX features at affordable price points. Enjoy the reliable and secure communication system. Our support team will help you with implementation and setup at no additional cost. Vitel Global is making a difference in business communication. Our services have redefined the business communication standards. You can get your tailored business plans and adjust as your business grows. You easily conduct the virtual meeting and conference calls. Call us to get the most advanced digital communications to help your business scale at new heights.
Happy World Hearing Day 2021 from Vitel Global Communications.