How Happy Are You With Your Business Communication Tools ?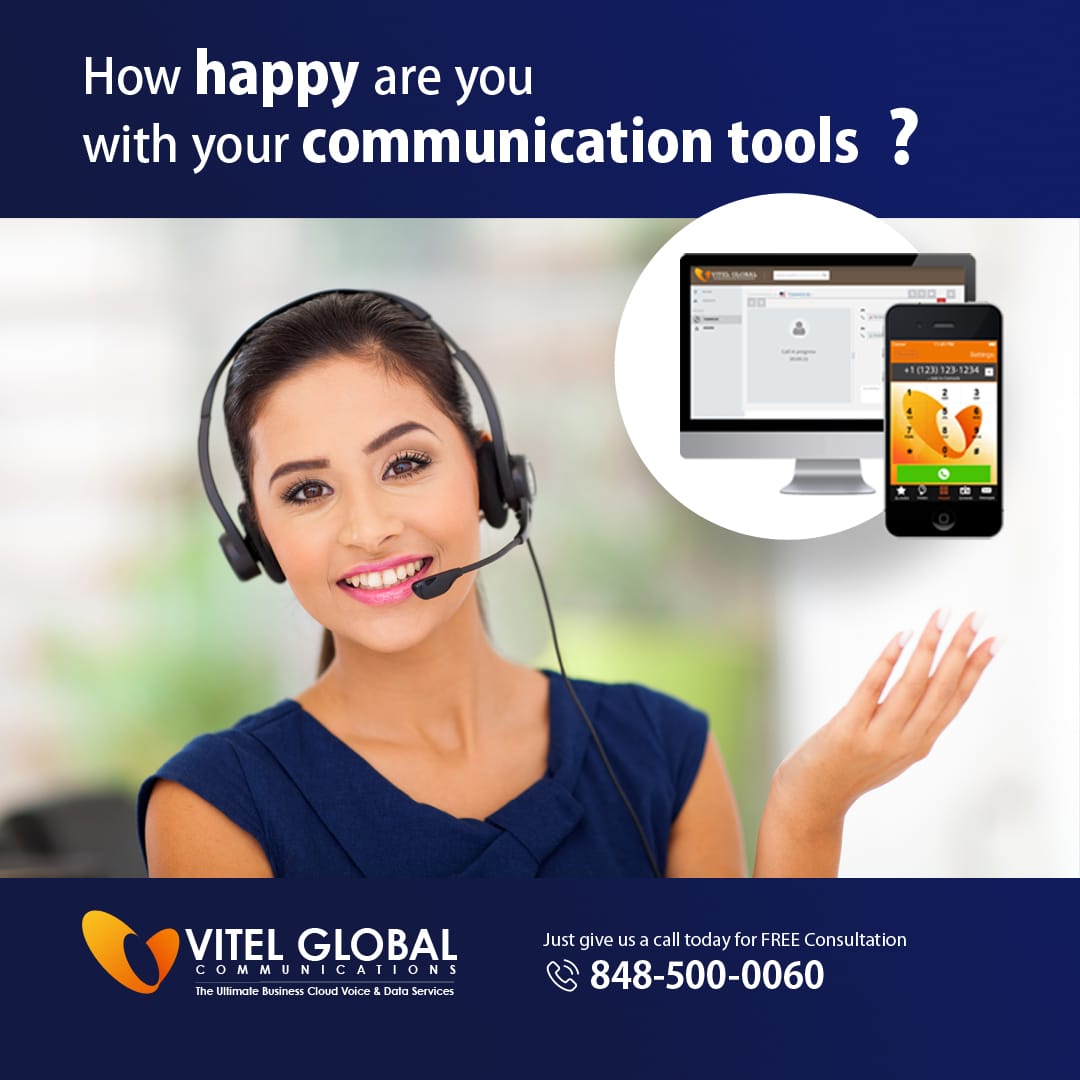 Vitel Global Communications is a leading provider of voice and data services for business correspondences and with it we provide you auxiliary tools and functions which promotes your business communication and makes your business communication more efficient and productive towards increasing your business profitability. In this way our business correspondence administrations satisfy our customers business needs by collaborating with them to fabricate an ideal business correspondence framework that can give them all the correspondence highlights which can adequately associate their business with the world and handle all the undertakings simultaneously.
During the Covid-19 pandemic, it has now gotten hard to team up with the employees and partners while keeping up the social distance when everyone is working from their homes. In this condition, Vitel Global Communications pledges to bring all your employees together and encourage your business communication by enabling your employees to communicate from their places with the versatility of using our business communication tools from various devices whichever they prefer to use and can be more efficient according to their surroundings.
Though communication systems assume significant functionality in a business for the correspondence and collaboration with all the clients and representatives but it should be capable of providing productive business communication tools which can maintain a reliable connection and handle all the communication tasks seamlessly.
Vitel Global Communications develops and keeps updated their business communication system with all the requirements and concerns you feel for your business. In this way Vitel Global competes amongst the best business communication system providers and remains at top as we have included all the productive business communication tools with the Vitel CRM link which allows you to use all our business communication tools and features according to your requirements and convenience. Along these lines Vitel Global Communications makes you happy with an all powerful and feature rich business communication and we assure you to keep improving it.
Please follow and like us: