Integrate Now With Vitel Global Communications & Upgrade Your Business Communications As Per Modern Trend Of Remote Communication & Collaboration…
Reading Time: 2 minutes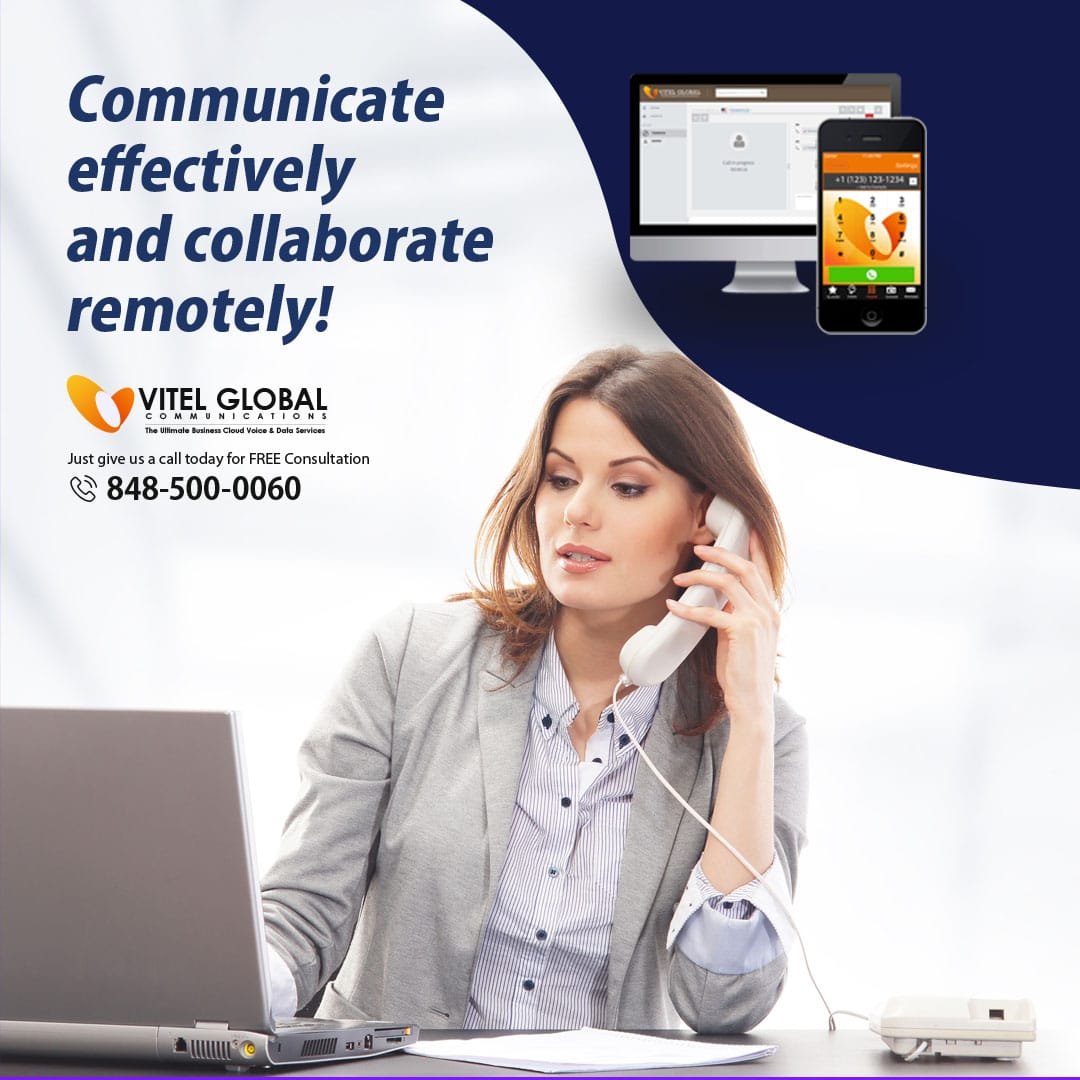 Remote collaboration has been proved to be the key to engage your employees and manage their tasks from their places in Covid-19 crisis. When every business organization or enterprise is taking the advantages of remote communication and collaboration then what is stopping you? Are you still trying to figure out the benefits of remote collaboration? Don't think so much to adapt this trend in your business if you do not want to be left behind in the race of doing business in Covid-19 as there is no other way to run your business effectively during this crisis except the remote communication and collaboration tools.
Integrate now with Vitel Global Communications to upgrade your business communication as per the modern trend of remote communication and collaboration. Our feature rich Cloud Business Phone System encompasses the tools which are required for remote collaboration and to make your communication effective.
With our remote collaboration tools you can now have as many VoIP extensions as you need to run your business smoothly. So now you don't have to keep your staff short even in Covid-19, you can deploy unlimited remote employees to make your workforce huge and strong. And with the help of our hosted PBX and IP phone systems you can provide branch office support to your remote employees, in this way you can guide your employees to improve their skills while your employees can be sitting half way across the globe from the branch office.
Not only just managing your employees, you can also track your employees performance sitting at your place whether you are at your office or at home. Our integration tools collect your employees performance data which you can analyse to rate you employees performance and also evaluate
Published: December 16th, 2020
Tags:
Subscribe to Our Latest Updates
Get monthly product and feature updates, the latest industry news, and more!
By submitting this form, you agree we may contact you in the manner described in our Privacy Policy.