Now Don't Miss Any Business Call With Vitel Global's Flexible Call Answering Option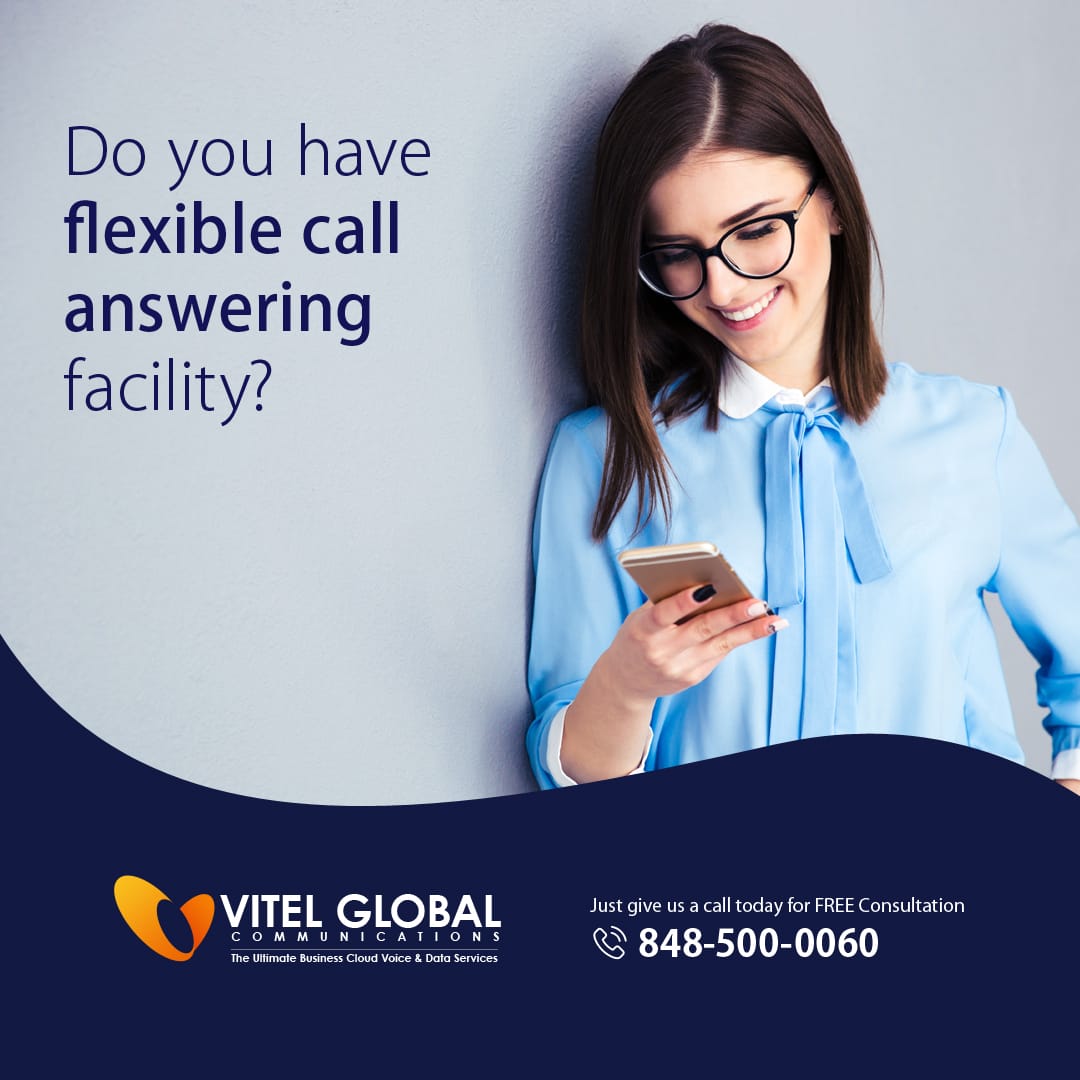 Vitel Global Communications is the business communication provider that gives you a cost saving business communication system with unlimited telephony features in its Cloud Business Phone System that fulfils all the requirements of your small or midsize business and large enterprise. This Cloud Business Phone System creates a true wireless virtual infrastructure for your business communication. In this virtual infrastructure all your employee's devices can be connected with a server as an extension of their office desk tools through a special programming module.
Vitel Global provides you all the basic and advanced business communication tools which are required to run a business smoother. Providing you with numerous robust business communication features is our aim to get the most of your money and you should not be deprived of any business communication facility for which you have to search for a separate option.
Vitel Global's robust business communication tools include the highlights which gives you the flexibility to answer and make business calls in various ways. This comes under the customisable business communication tools which allows you to customize your work in your preferred way. Here are the two main highlights that makes your business calling more comfortable and you need to know about:
Multiple devices support: Vitel Global allows you to access your business communication and manage your business calls through various devices which include mobile phone, tablet and computer and exclusively through the browser of any of your device.
Auto attendant: Our auto attendant enables your customers to access your business directory. That means when they call they can hear the options like Press 1 for Sales, 2 for Support, etc. and get to their concerned department.
Day & night auto attendant: Day & night auto attendant transfers your business calls to a different location based on that phone systems profile by configuring time zones for each extension.
Flip call: This features work as a bridge between your mobile and office desk phone and transfers your ongoing calls between the two devices seamlessly within a second so that your customer on call could never know.
These flexible call answering facilities make sure that you don't miss any business call and can have more business opportunities.
Please follow and like us: