Now No More Technical Issues With Vitel Global Communications Remote Working Tools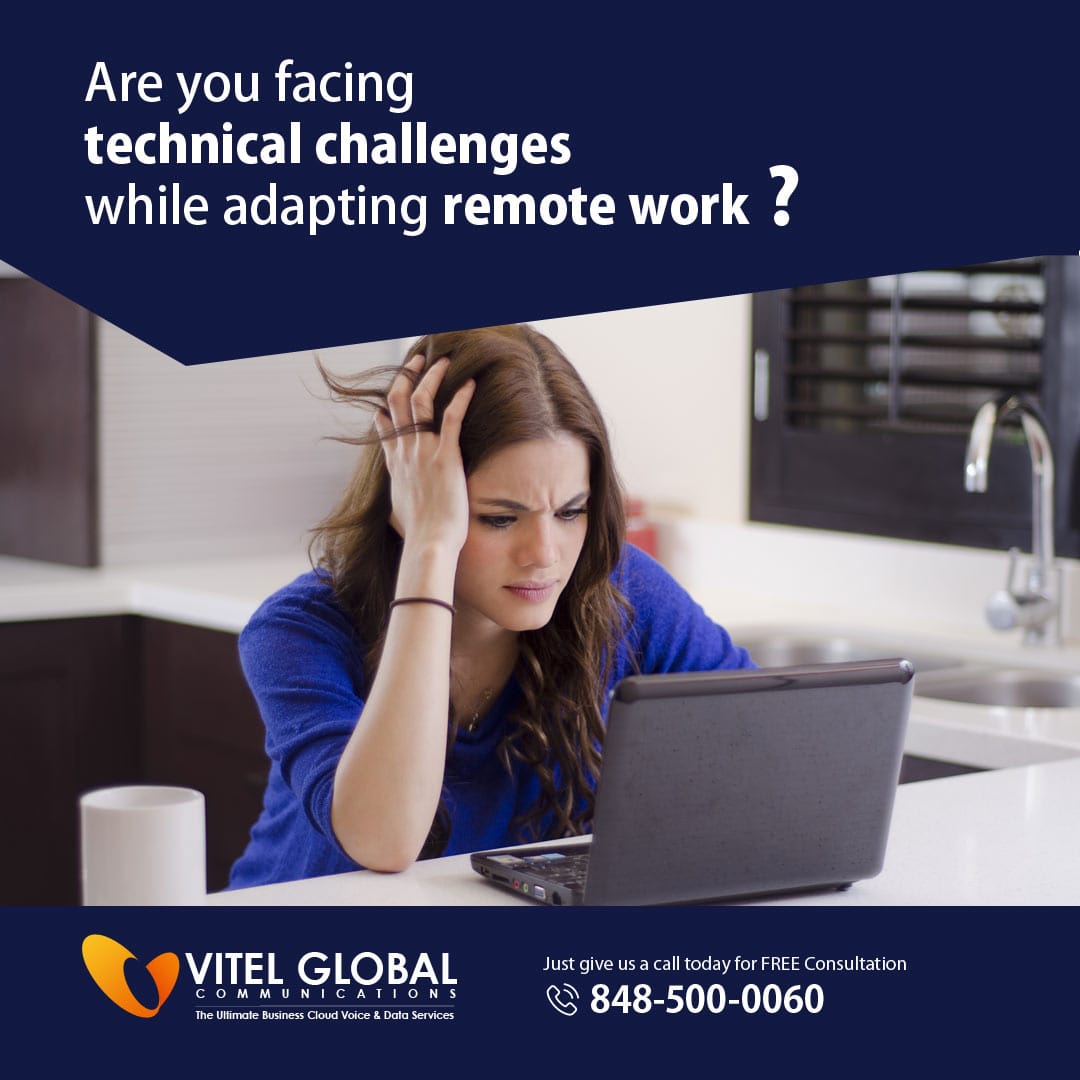 Remote work tools are surely the key to open the ways to run your business frictionlessly in the Covid-19 crisis time. Though every business organization is adapting remote work tools to run their business in the pandemic situation but the technical challenges and issues while adapting remote work tools can not be neglected, in some cases these can be common or in some cases it can be complicated. These challenges can break the continuity of your business communication and can cause you a huge loss in your business productivity.
To avoid these technical issues you would need a business communication system that provides you a frictionless network and 24×7 support staff that help you to keep the continuity of your business.
In this sequence of developing the best business communication system for your small, mid size business or large enterprise, Vitel Global Communications has created a perfect business communication infrastructure that gives you completely frictionless network which increases the reliability of your business communication amongst your customers and a high quality connectivity which improves the efficiency of your business call, conferences and cloud meetings.
Moreover, to tackle every single technical challenges and issues (if any occur) we have a support staff deployed for your all concerns which is on standby mode for 24×7 so that your issues get resolved as soon as they occur and try to break your business continuity.
Vitel Global Communications is a leading provider of Cloud Business Phone System that works for all types of business organizations and enterprises and is empowered with the best Cloud VoIP and top class Cloud PBX solutions which inbound the capabilities of providing unlimited business communication feature and maintain the continuity of your business in every circumstance and helps your business to go through the hard times and tackle every situation.
Please follow and like us: