March 22nd World Water Day 2021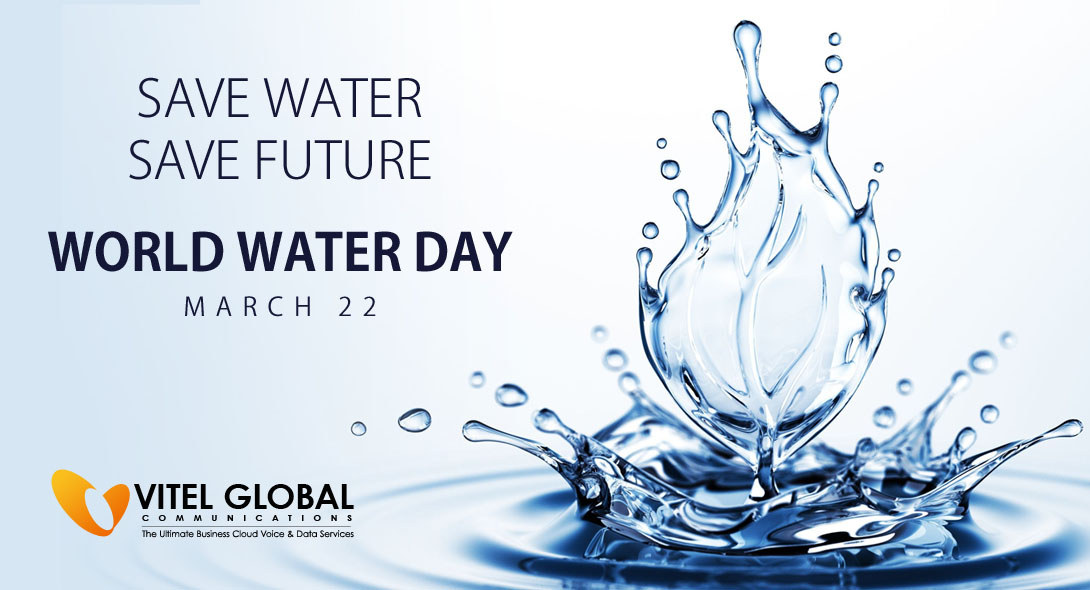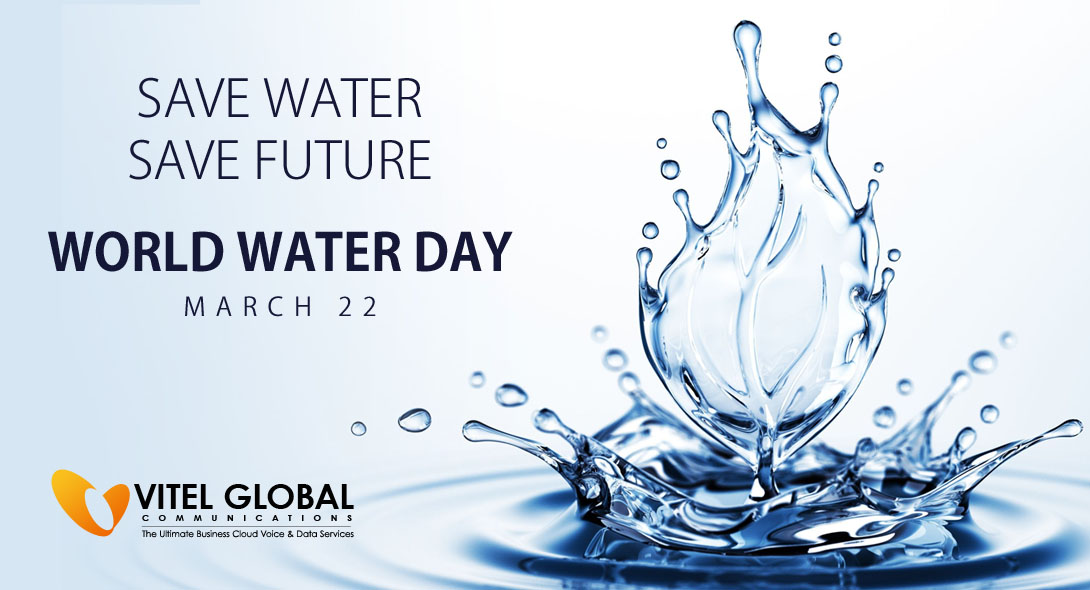 The theme of World Water Day 2021 is "Valuing Water". This day is celebrated to keep in line with Sustainable Development Goal number 6 which is aimed at achieving water and sanitation by all for 2030. World Water Day is an annual United Nations (UN) observance day held on 22 March that highlights the importance of freshwater. As we celebrate World Water Day Being a leading VoIP service provider Vitel Global Communications raise awareness of the global water crisis.
Here are some of the wishes / quotes :
World Water Day is not to be congratulated, but Water in the World must be saved! Let's save Water!
Let's save and wisely use water as needed. Let's plant and care for trees to pass on springs for a sustainable future. World Water Day, saving water, Save water for future, inheritance of springs, World Water Day
Water is life. Save water save life. Life not only for humans, but animals, birds, etc too- all living ones including trees. A green growth will fetch more water. Today, we wish you to think and use water sustainably as it is a finite resource.
Thousands Have Lived Without Love, Not One Without Water. – W.H.Auden
"A river is more than an amenity, it is a treasure." " Justice Oliver Wendell Holmes
No Water. No Life. No Blue. No Green. – Sylvia Earle
There is No Small Pleasure in Pure Water. – Ovid
"Don't flush our planet's most valuable resource."
" Don't let the water run when you brush your teeth."
Pure Water is the World's First and Foremost Medicine. – Slovakian Proverb.
"Filthy water cannot be washed." " West African Proverb
"It's a strange world of language in which skating on thin ice can get you into hot water." " Franklin P. Jones
Water is the Best Natural Remedy. Drink Your Way to Better Health.
Take the water crisis seriously and act towards it.
Please follow and like us: