Why is UCaaS a Must-Have for Law Firms?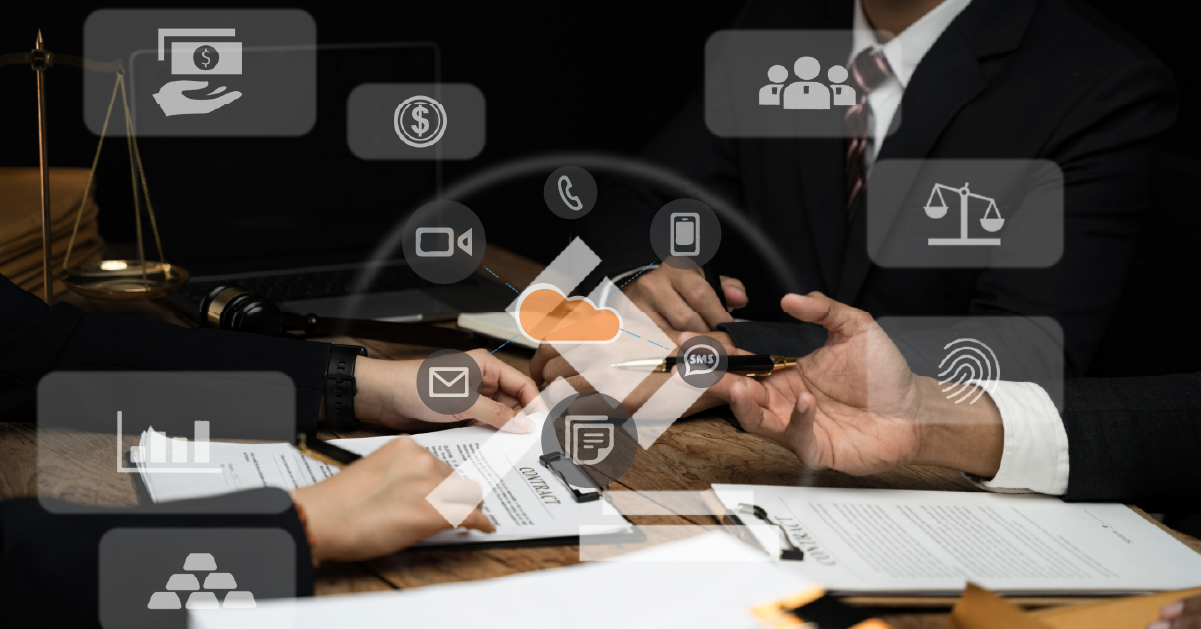 Reading Time:
3
minutes
UCaas and law firms go hand in hand; although many of them tout their wide range of legal services, clients want their problems resolved. UCaaS solutions combine various communication channels under a single technological roof, enabling law firms to collaborate more effectively and quickly respond to client issues.
At Vitel Global Communication, our Cloud Services division assists clients with implementing. These solutions to maintain connectivity and collaboration. This article provides examples of how UCaaS improves communications and explains why now is the best time for law firms to adopt it.
Law firms today need help in effectively managing Communication and collaboration in the rapidly changing legal landscape. Customers now have higher ever-expectations for seamless interactions and effective service delivery. To meet these demands, law firms must adopt contemporary technological solutions that boost productivity, reorganize workflows, and raise client satisfaction. It is an example of such a vital tool. This cloud-based communication tool has changed the game for law firms, providing many advantages that make it essential for law firms of all sizes.
It improves communications by streamlining workflows, enhancing collaboration, and providing a reliable, flexible, and cost-effective solution for businesses of all sizes.
Embracing UCaaS:
What is the use case for UCaaS solutions, then? Through the use of technology, these tools successfully combine various communication channels. The following are a few advantages of unified communications for law firms:
Enhanced Collaboration:
In law firms, numerous attorneys, paralegals, and support personnel collaborate on various cases. Efficient collaboration among team members is essential for a successful legal practice. It provides a unified platform that combines the abilities of voice calls, video conferencing, messaging, and file sharing. Team members can work together in real-time, regardless of where they are physically located, with seamless access to all these communication channels. As a result of this improved information sharing and quicker decision-making, productivity as a whole is increased.
Improved Client Communication:
Effective client communication is the foundation of any successful law firm. Clients anticipate prompt responses and case updates. By providing a variety of communication channels, including instant messaging and video conferencing, enables lawyers to offer exceptional client service. Because of this, clients can communicate with their attorneys more efficiently, increasing their satisfaction and loyalty.
Mobility and Flexibility:
The legal profession is no longer confined to a traditional office. It is common for lawyers to work remotely, attend court proceedings, or meet with clients outside the office. To stay connected and be productive no matter where they are, enables staff members and attorneys to access communication tools from any internet-enabled device. This adaptability allows firms to meet the demands of contemporary legal practice while improving work-life balance.
Data Security and Compliance:
The information handled by law firms is highly private and sensitive. Data security is of the utmost importance to safeguard client information and uphold client confidence. It providers frequently follow strict security guidelines to protect communications and data, using encryption and secure data centers. Additionally, most of the unified communications services abide by the rules and policies set forth by the respective industries for the smooth functioning of the activities.
Cost Savings and Scalability:
On-site communication systems can be expensive to install and maintain. Contrarily, UCaaS uses a subscription-based business model and does not require costly hardware or infrastructure. Using this cost-effective strategy, law firms can reduce capital outlays and have predictable monthly costs.
Additionally, UCaaS solutions are scalable, making them suitable for law firms of all sizes. Hence, no matter how big a multinational corporation is or how small a boutique practice is, it can quickly meet its communication needs and expand along with the company.
Disaster Recovery and Business Continuity:
A dependable communication system is essential for business continuity during unplanned or natural disasters. Cloud-hosted platforms make sure that communications are not confined to specific locations. It demonstrates that Communication and collaboration between attorneys and staff can continue without interruption, even under challenging conditions. Uphold a commitment to clients; law firms must be able to continue operating normally during disruptions.
Adoption of Attorney and Client Communication Tools:
At Vitel Global, we are an emerging leader in Communication as a Service (CaaS) for most industries operating in the U.S. Our tailored cloud-based business phone solutions for law firms will resolve the issues about Communication. Explore our business phone services by visiting our website.
Conclusion:
Overall, with its comprehensive, secure, and adaptable communication solution that perfectly satisfies the needs of contemporary legal practice, unified communications as a service (UCaaS) has emerged as a game-changer for law firms. It has proven to be a vital tool for law firms looking to maximize efficiency, enhance client engagement, and remain competitive in the legal sector. It fosters team member collaboration and delivers a seamless communication experience for clients. Law firms can improve their capabilities, increase productivity, and ultimately provide exceptional legal services in today's quick-paced and digitally-driven world by adopting Cloud Communications technologies.
Vitel Global offers virtual business phone services for various businesses, including law firms. They provide customizable communication plans with features like remote work tools, cloud PBX, VoIP, etc. You can visit our websites for more information.
Published: August 7th, 2023
Subscribe to Our Latest Updates
Get monthly product and feature updates, the latest industry news, and more!
By submitting this form, you agree we may contact you in the manner described in our Privacy Policy.