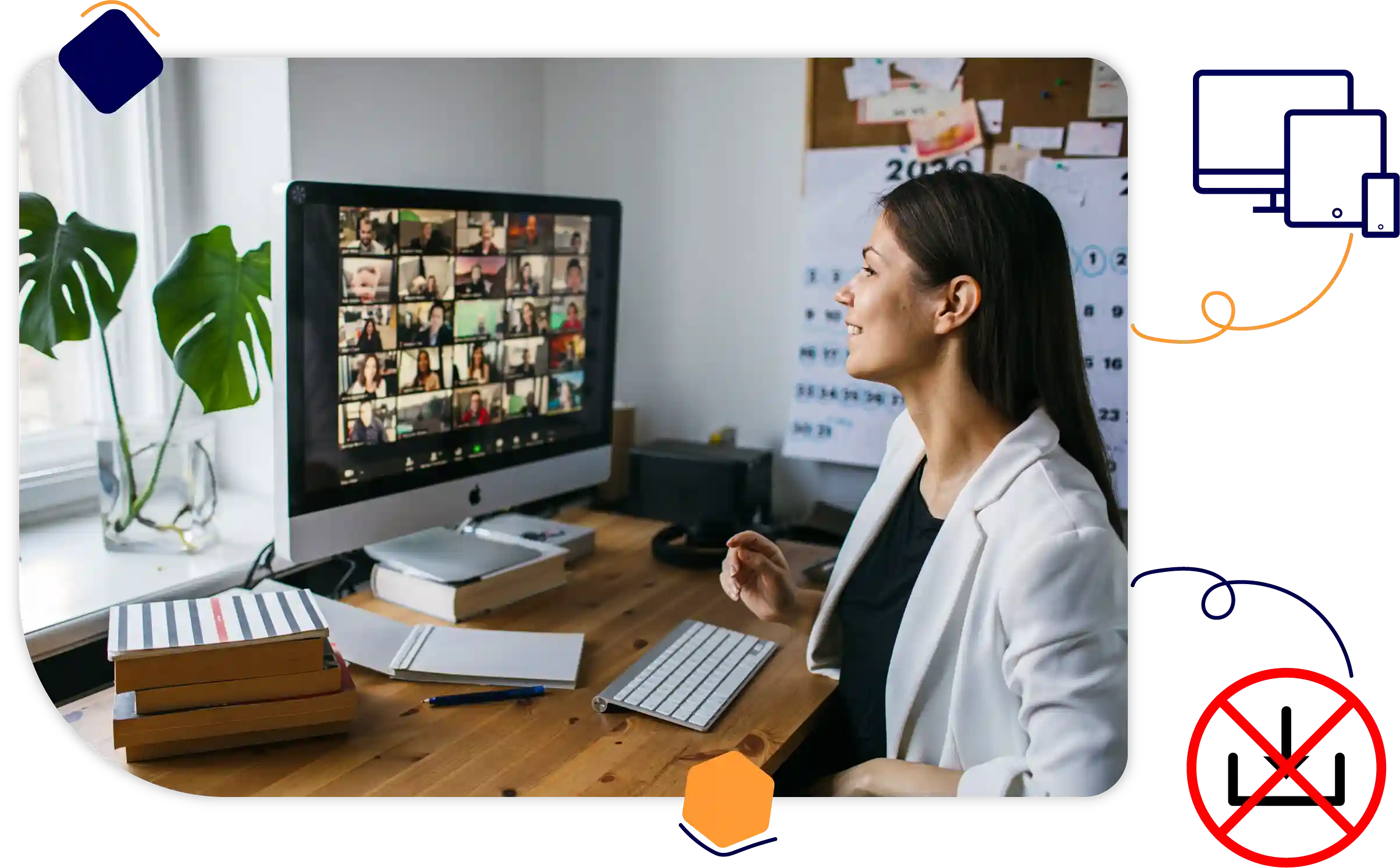 Unite TEAMS & CLIENTS – LIVE .
The notion of communication will be enhanced via video encounters. Meetings are held with exceptional quality via video messaging, and the interface for the meetings as a whole will be interesting.
Pros of Vitel Meetings
To use the services, there is no registration required.
No download is necessary.
supports numerous platforms and may be accessed from different devices.
Jump in right away
Lifelike Video Quality
There is simple accessibility, and it is possible to arrange encounters with candidates who are spread out across the country. Hardware and other large, heavy equipment are not required.
Real-time recording of ongoing meetings is carried out.
Customized meetings can be designed with a small number of attendees or even with access for all other users.
Multiple services, such as link sharing of client meetings, are made possible with Integrations .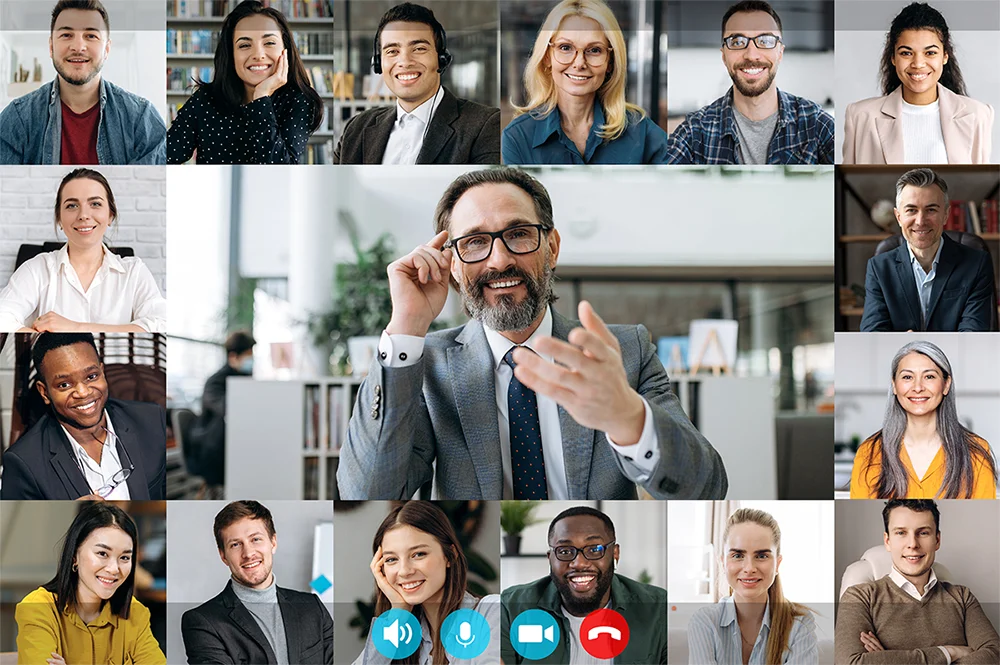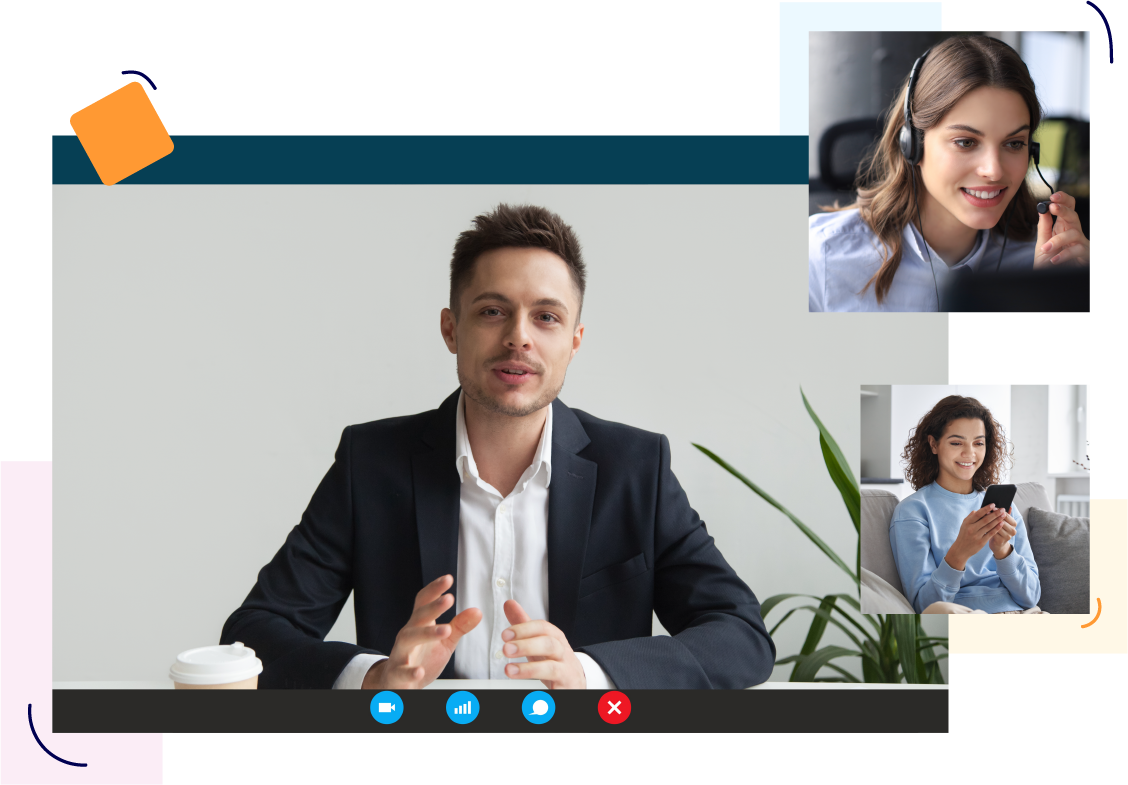 Cloud Video Conferencing
Every business owner in today's technologically advanced world has access to the newest technologies on the market, enabling them to design more user-friendly workspaces.
All types of organisations have a lot of options thanks to cloud video conferencing, which will help them grow their operations by utilising the key capabilities of video conferencing.
What exactly is a cloud video conference?

This is a cloud-based solution used in the online environment. It facilitates setting up HD video conferences with anybody, wherever who has access to a decent and reliable internet connection.

Because of how it functions and the capabilities it includes, cloud video conferencing is different from regular video conferencing.

Any services, programmes, or apps that the user requests from cloud computing services will run when requested. There will be no need for any external hardware or physical equipment because the entire process is cloud-based.

A cloud computing server that will house the information is what is required. Any data or information related to video conferencing should not be stored on the sector's local server; instead, the cloud service providers will handle maintenance and other related tasks.

How can I maximise cloud video conferencing?

The cost savings, increased overall productivity, excellent audio and video quality, and relevance are a few advantages of online video conferencing.

Since the cloud video conferencing setup procedure is entirely online, no additional room in the business is required.

Because of the cutting-edge features offered by the cloud providers, the productivity pertaining to the outcome of the video conference will be high and superior.

When it comes to telecommunications, any business must offer top-notch services since it is essential for interacting with and supporting clients. Additionally, one must be ahead of the competition in terms of using the greatest technologies.

How to get in touch with the right people to adopt cloud video conferencing in your organisation or sector.

Vitel Global Communications offers the greatest cloud-based phone services for every type of organisation so that you may take advantage of the best services without any compromises and 24-hour customer support. We offer services in accordance with your needs and let the world see your success.

Numerous users
Several users can meet at once
Any user can take use of the multi-users option offered by Vitel Global at any moment.
incredibly quick video conferencing with fantastic features
Together, We Craft THE FUTURE
Transforming your Business in Minutes with Unified Communications
Amazing Assistance
A user and the firm staff may interact without latency and troubleshoot the difficulties that are developing and being handled by the client with the aid of the screen sharing capability.
Rich in Excellence
The overall quality of the video is not at all diminished during the screen sharing procedure in terms of its delivery and quality.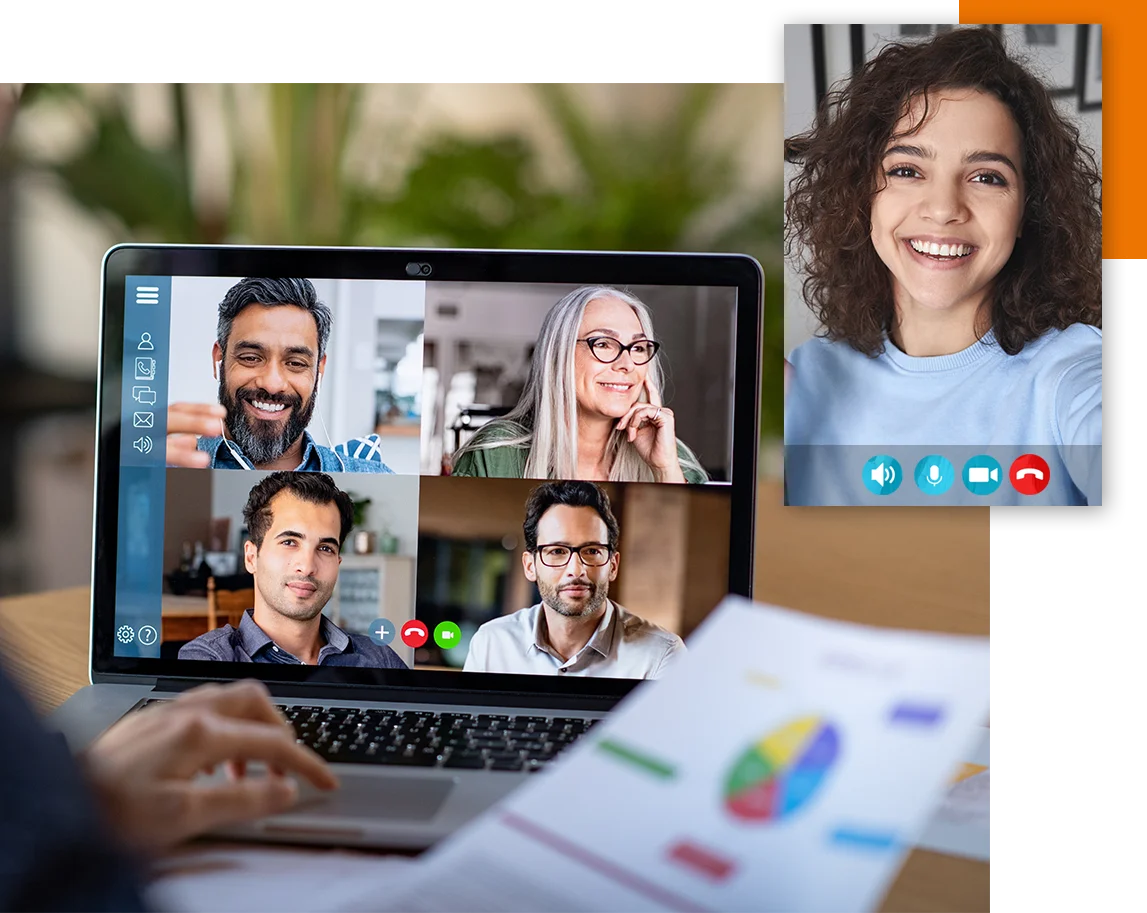 Grid mode lets you change to view.
Grid mode offers the answer if you want to go to the mode where you want to view each participant individually merged on the screen.
Multi-Browser Capabilities
Industries may concentrate solely on productivity with Vitel Global's video conferencing capability while ignoring compatibility. Considering that it supports and functions on any browser on any device.
Mobile responsive
With the mobile compatibility feature, work never ends.
Since video conferencing is supported by all mobile browsers, you may communicate with your colleagues or clients without a computer or laptop.