Efficient Mobile WorkForce During The COVID-19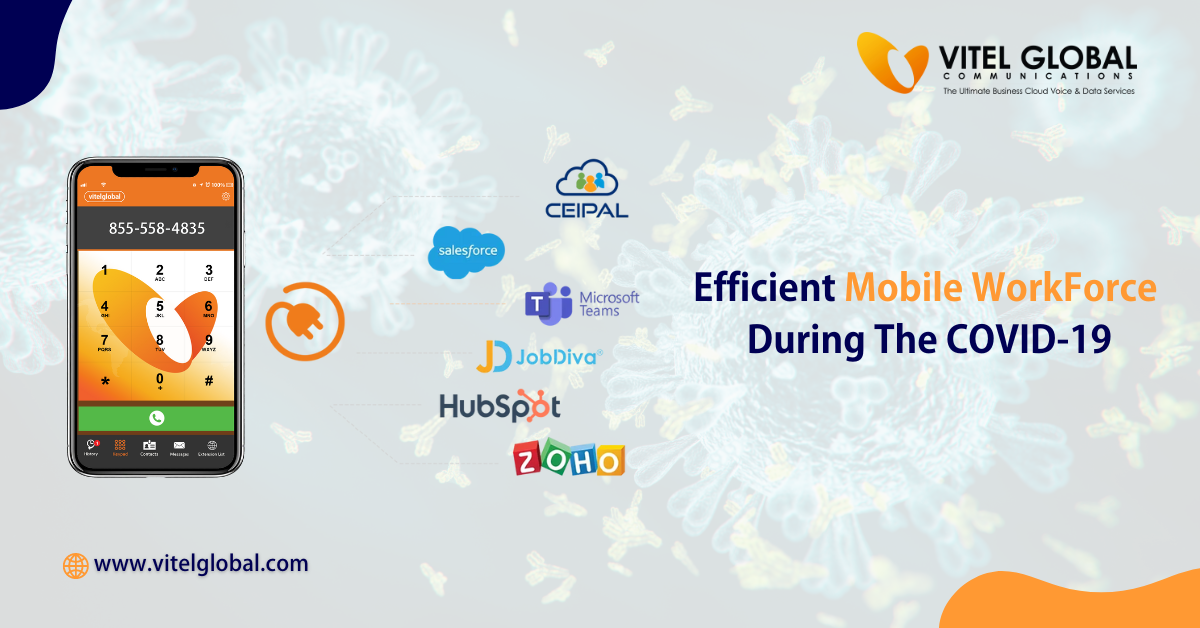 Reading Time: 2 minutes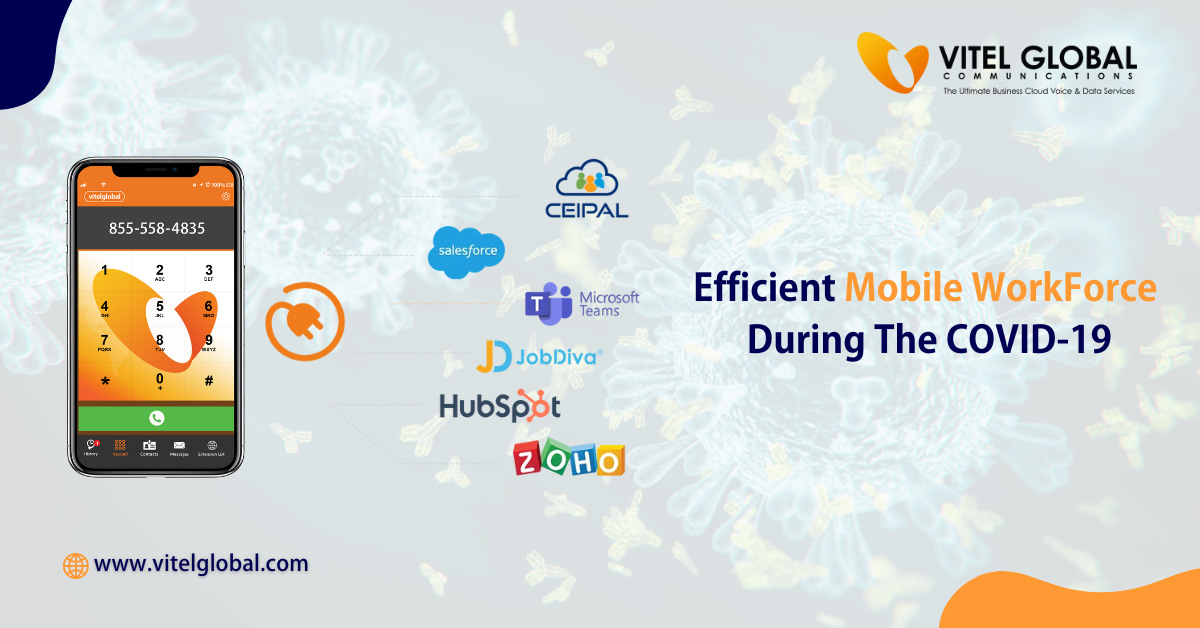 Vitel Global Communications aims to meet the growing demand for consistent business communication tools for various companies worldwide. To provide an efficient mobile workforce during COVID-19. Our best business phone service offers flexibility and provides communication services that can simplify mobile workforce management. We offer the best technology that enables the workforce members to be proactive and improve their productivity.
We ensure the effectiveness of your business with the Vitel Global business phone mobile app that allows a perfect collaboration of all the tools, including HD audio and video calling, chat, and voicemail, through a single mobile interface, regardless of location. Our CRM link helps you to retain more customers. As it integrates business communication into a better office environment to improve agent productivity.
Therefore, the Vitel Global CRM link is useful to increase call efficiency, redefining the customer's experience. You don't need to toggle between different tools to perform essential sales activities, as Vitel Global provides a powerful integration where you can easily set up and configure the API and enjoy swift phone calls and auto-dial features. With Vitel Global mobile app, you have flexible, reliable, and secure CRM / ATS integration. Although, you can make calls from any device and any location. We also provide the best management and customizations with which you can perform automated tracking via call reports.
Hence, we let you enjoy absolute control over your company's business process and assist you in upgrading your employees. With our tracking system, you can access live call reports where you can track and manage your agent's calls effectively. Then, you have better insights and will be able to generate powerful reports that can further help you in proper analysis highlight the variations, if any, and make essential decisions that prove profitable for your company. Hence, integrate your business applications with our phone system for an efficient mobile workforce.
Published: May 14th, 2020