Explores The Ways To Save Your Time With Instant IP Phone Set Up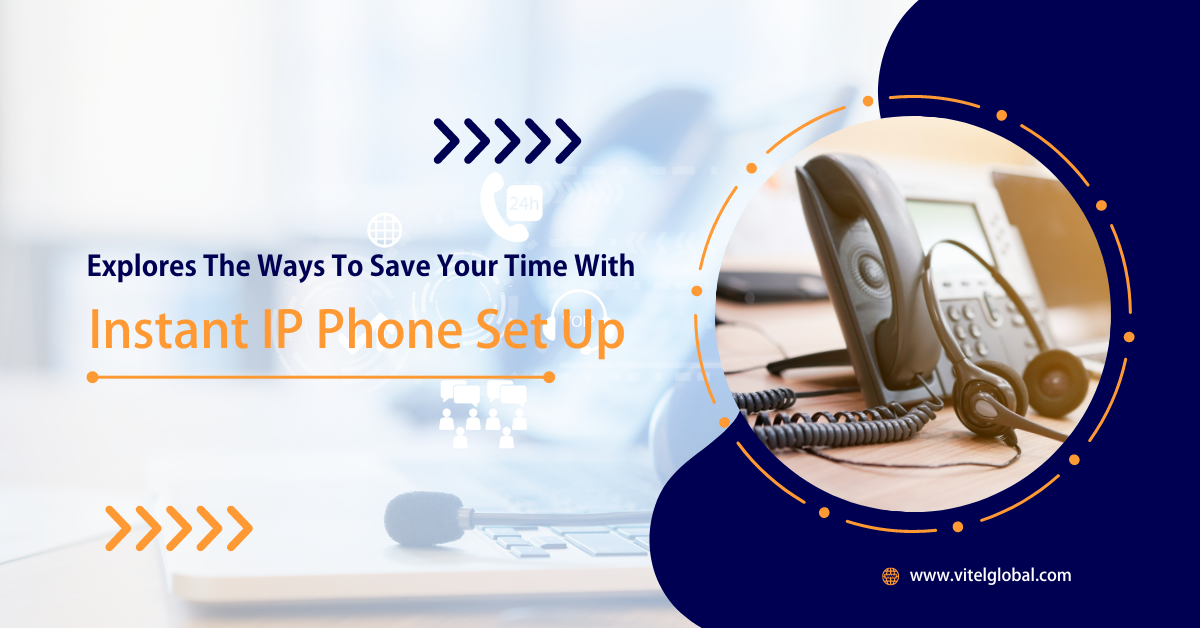 Reading Time: 2 minutes
Learn how to perform a Instant IP Phone Set Up with our easy installation guide. Time is most valuable for every person in today's world and when you are an entrepreneur, you have to save every single bit of the time that you have got to be productive towards your enterprise or business organization.
When we talk about increasing the productivity of a business organization or enterprise then you can not leave the discussion without including the business communication that is liable to make you able to connect with your valuable audience from which you get your customers. An excellent business communication can increase your business's productivity and make you able to make more profit in less time.
What will you say when I ask you, how long does it take you to deploy a powerful business phone service in your hub? Well if I am asked so, then I would say it does not take any time to deploy a powerful business communication system in your hub when you have a sincere business communication provider like Vitel Global Communications.
Business Communication Device:
Vitel Global Communications explores the ways to save your time so that you can find more business opportunities in same time. Our business communication system is all powered with the cloud technology that enables the business communication via internet connection and our web based configurator allows you to use any of your device to use like a business communication device by configuring it with Vitel Global network in the various ways given for your comfort.
If you want to use your mobile phone as your communication device then there is a mobile app which you can install in your mobile phone device and if you want to use use your desktop or laptop as your business communication device then there is a robust computer application which you install in your desktop or laptop but what if you don't have enough space in your device or your don't want to install app in your device then you can use Vitel Web which is a browser based configurator and works in any of your device's browser.
So, you just have to have a device and an internet connection to deploy Vitel Global Communications robust business phone service in your hub and save your time with instant IP phone set up.
Published: December 31st, 2020
Subscribe to Our Latest Updates
Get monthly product and feature updates, the latest industry news, and more!
By submitting this form, you agree we may contact you in the manner described in our Privacy Policy.