How Business VoIP Service Will Look in 2023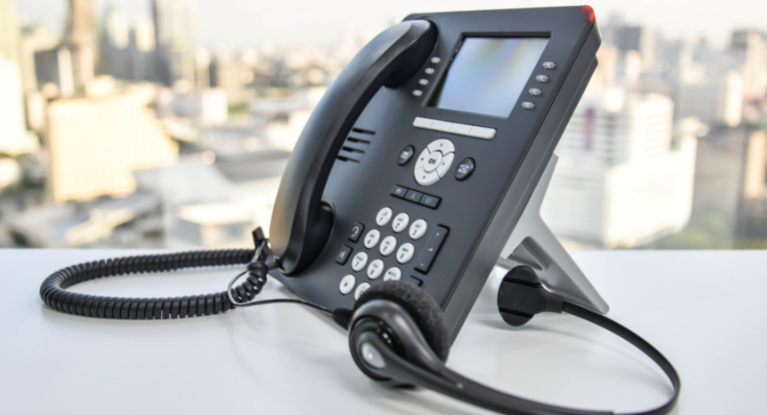 Reading Time:
5
minutes
Business VoIP service has emerged as the most targeted means of communication for businesses. Industrial experts based on their expertise are able to deliver their knowledgebase which will enhance the concept of establishing the business. 
Various factors will involve considering business VoIP services as the primary source of communication at the workplace. 
There are two types of VoIP services, one is the business and the other is the residential. Among these two, VoIP is mostly used by the businesses for better productivity.
It is because, being the most advanced and powerful source of communication, business VoIP services have multiple features which will benefit businesses in multiple ways. 
History of VoIP in Terms of Business VoIP Service:
 It was a horrible time for business owners when there was the usage of telephone services called traditional phone services; the billing process of those days was the spine breakers. Most businesses and telephone providers fought for billing reasons, quality-related issues, and downtime. 
Due to the equipment that communication required and the wires and cables underwent a wear and tear process, and sometimes it took as long as weeks to restore the communication process. 
Businesses needed help to cope with the bills as the expenses to maintain the whole communication set up is usually high without any extra or additional features offered by the tele providers. 
Those services were so down to the ground that even customer support could not resolve the issues within the time. 
This has made the market think and develop advancement and change plans. 
There were many things called communication barriers, weather conditions, poor knowledge, and lack of awareness among the public about the usage of phones. 
Global leaders were worried that there were no remarkable changes after the invention of the telephone, and they thought of new technology which needed to be there as not only an alternative but as the best service that beats the then-traditional telephony. 
The Future of VoIP 
VoIP has transformed many businesses since its inception, and no such processes are performed nowadays. There are also several changes made to the software; if we observe keenly into history. There were specific changes called barriers in the past due to the demand of networking-related issues. 
With time, these have subsided, and the latest technologies have emerged. 
These technologies have taken over the communication module with a dominating statement and still evolving as big. 
VoIP in 2023
Predicting the future of the Voice Over Internet Protocol is like predicting the current technology that is ruling the world. 
Certain assumptions are their perspectives and may not be genuine cases. 
There are a few modifications made to the VoIP, like the business phone service providers have gone to an extent and made the facility like integrating the business VoIP services. 
Increased and Modified Integrations For Business VoIP Service
The business phone solutions will seamlessly integrate with many more third-party applications to function for internal and external communication. 
We can expect all the applications compatible with our smartphones to be integrated with the IP phone system on your desk to facilitate more work flexibility. 
The Modification of IP Phone in Terms of Design and Features
Currently, IP phones are maintained by businesses with customer care centers, which are used as the primary tools for communication. For both internal and external communication processes.
In the future, the phones may get re-designed based on the requirement and design. The phones may be compact, and then they can see other modifications regarding the high bandwidth of internet connectivity.
Artificial Intelligence 
We are beginning to observe the introduction of AI technology across all sectors, which will advance current practices and streamline business processes. We can anticipate using chatbots, which use AI to automate complex tasks, in VoIP software. Additionally, AI-based call management systems will better call quality, route calls to available operators, and manage call volume.
Mobile Integration
The technology requirements for hybrid and remote work operations have changed, which is why VoIP is becoming more mobile. Innovative mobile VoIP features include virtual assistants, video conferencing, and teamwork tools.
Data Merging
In 2023, most organizations will highly recommend improving the customer experience. Since VoIP systems may integrate with your current software, you should prioritize this as well. To analyze data and use it in the future to provide customers with a more individualized experience, VoIP can link with customer relationship management (CRM) platforms.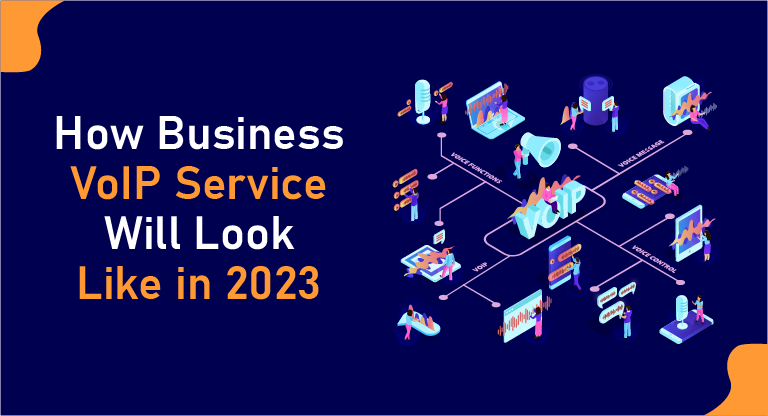 Language Recognition 
The aforementioned AI technology helps VoIP systems with language recognition and machine learning. Having language recognition capability is quite helpful if you run a global operation. VoIP call rerouting allows your consumers to reach you in their preferred language, regardless of your language.
Use of 5G Networks in Business VoIP Service
The aforementioned AI technology helps VoIP systems with language recognition and machine learning. Having language recognition capability is quite helpful if you run a global operation. VoIP call rerouting allows your consumers to reach you in their preferred language, regardless of your language.
Increased VoIP Security
Data transfer across the VoIP networks are vigorous, hence safeguarding the data as per the cybersecurity will assist in the growth of the business. 
This tends to happen because there is a risk of hacking anywhere there is data containing sensitive information. VoIP will increasingly use complex security solutions due to the rise of cyber threats like ransomware.
Omni-Channel Support with VoIP
Customers want to communicate with businesses on their preferred channel, whether it's a messaging app, email, or direct phone calls. Thankfully, VoIP systems are beginning to accommodate numerous communication channels to offer an omnichannel experience. Internal communication benefits from this as well, especially in mixed work environments.
VoIP For Small Businesses
Where VoIP was once considered a must for corporations, the scalability of VoIP will see it diluted more and more by smaller businesses in the upcoming years. This gives start-ups a standard communication tool that assists remote working and fewer lines.VoIP can be scaled up to facilitate business growth.
Business voip service is considered as the best alternative for small businesses in the corporate level by assisting in various functionalities pertaining to the communication in the business. 
Educational Institutions Turning to VoIP
Communication systems are also used in schools, whether for online education, seminars, or in-class collaboration. Schools are utilizing VoIP's unified communications capabilities to improve communication and learning.
In light of the growing necessity for mobility in the education sector, the use case of VoIP in the educational sector is increasing as per the market demand.  VoIP enables real-time remote communication between teachers, administrative staff, and parents. Administrators can text or call parents or emergency services in case of an emergency using mobile VoIP.
VoIP with Powerful AI Capabilities
AI in VoIP is reliable when embedded with, because various organizations are utilizing the feature with inclusion of voice recognition and chatbots. With the help of AI, you may analyze client calls to learn more about their sentiments, the significance of what they say, the quality of your call center functionality, the effect of your advertising methodologies, and how well customers respond to the goods you make and services provided. 
Artificial Intelligence in VoIP technology can also warn you of insufficient bandwidth, latency, or network setup errors before they affect your client's service. 
When interacting with clients, customers, and employees, ensure your company is including in the list. Our aim at Vitel Global to provide your business with a phone system that significantly enhances internal communication. Get in touch with us to learn more about how a VoIP system may increase productivity and save costs for your business. Click here to Get Live Demo
Published: December 6th, 2022
Subscribe to Our Latest Updates
Get monthly product and feature updates, the latest industry news, and more!
By submitting this form, you agree we may contact you in the manner described in our Privacy Policy.