Importance of Effective Business Communications: Tips and Strategies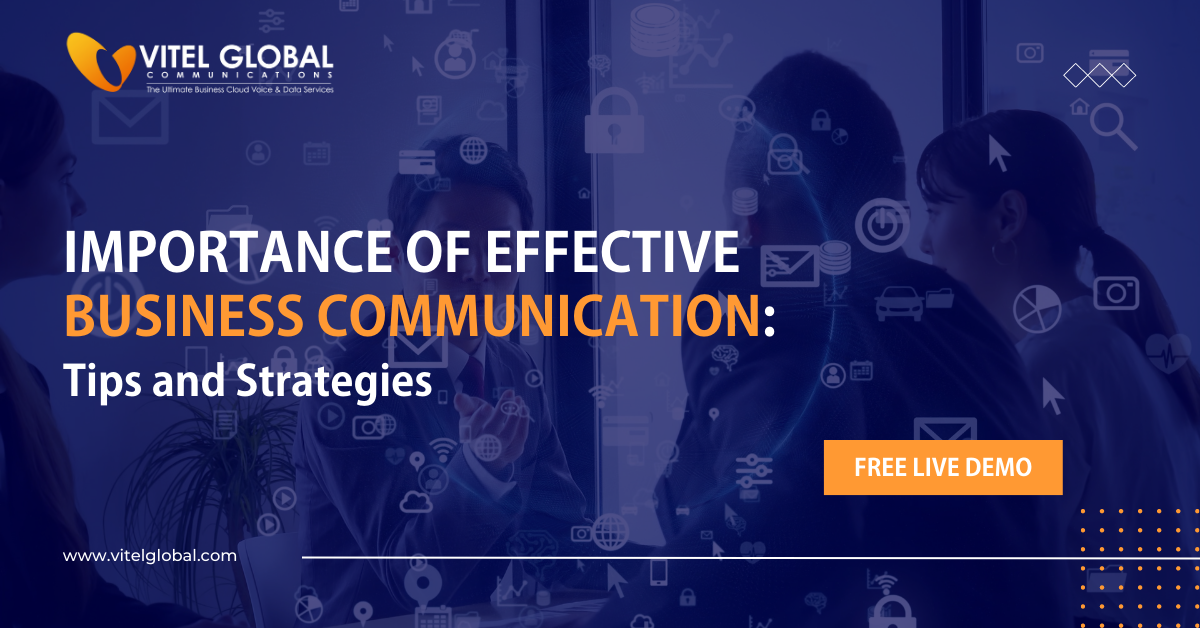 Reading Time: 4 minutes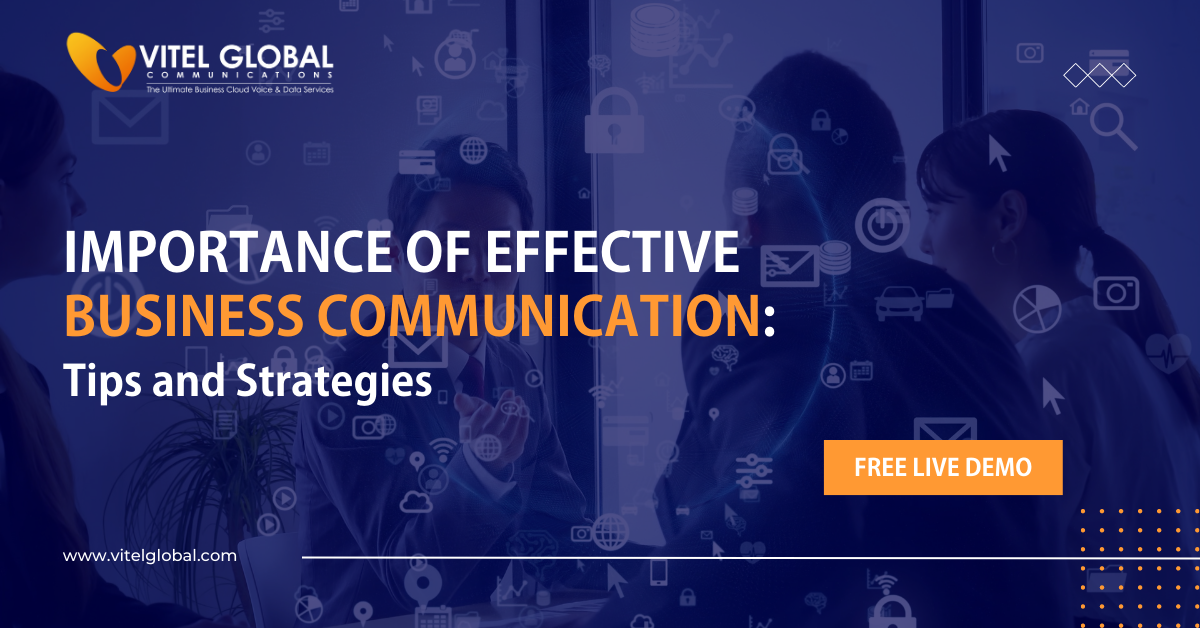 Business communications is the process of exchanging or transferring information from one person to another, between employees, outside and inside the organization.
Regardless of your industry, keeping customers and clients informed about your business is important. Whether you want to announce new products or services, provide details about company policies, or offer customer service, there is a way for you to reach out effectively.
Let us explore the importance of effective business communications and give tips and strategies for making it happen.
Importance of Effective Business:
Why would you want to communicate effectively with your clients and customers? First, it's good customer service. If a client is pleased with your efforts in the past, they may be willing to do business with you again. A dissatisfied customer won't likely recommend your services to others and will likely go out of their way to avoid doing so. Also, as a goodwill gesture, it is always best for a business to maintain good relations and demonstrate that customers are valued. The relationships can strengthen your ties with your team, which has positive long-term consequences.
But why communicate effectively with clients? First, effective communication can allow you to establish greater intimacy with your customers and clients, giving them a greater sense of belonging and loyalty. For example, if a company provides excellent customer support like a cloud-based business phone system, it takes little for customers to begin giving the company their recommendations. This same principle applies to businesses that provide products or services that customers desire or need. In other words, whenever you can improve the intimacy between business partners, do so!
Next, effective communication can help you build stronger relationships with your team members. These relationships are especially valid if team members can speak their minds without fear of reprisal by management. Stronger relations between team members can also give you a better idea of what products and services you should add, giving you more time to plan.
Finally, effective communication can help you receive feedback from customers and clients when they have issues with your products or services or want to air their views on your offerings. You may have a great product, but if your clients don't like or understand it, they may not purchase it. While this may seem insignificant initially, having the wisdom and tools to handle such feedback is vital for the long-term success of any business enterprise.
Focus on Ineffective Consequences:
Why do businesses still struggle to relay their thoughts effectively? Business communication can often be awkward and ineffective. With a structure or design, this process needs to be better written. Sometimes delivered messages may need to be readied, or people must learn how to communicate their ideas.
It is worth investigating the following key factors to improve business communication:
The source of the message
The surrounding environment
The target audience
Business culture & values
Information has a Structure. Text structure must be organized piece by piece before it makes sense. If a business is going to communicate successfully, the content of the message must be clear and concise. When writing or delivering a message, the structure should be carefully planned to ensure it is delivered in a way your audience will understand.
The flow of information is reliant on how you lay out your message. The flow can be done with email, PowerPoint presentations, and scripts for verbal communication. The most effective way is to write out a full script in advance and take time to plan it from beginning to end. The plan will ensure you have thought about every aspect of your message and can deliver it in the best sequence. The delivery of a presentation can depend on the context and type of business you represent. The level of formality will influence how formal your message should be, depending on what the audience expects.
Business culture and values are also important, as they lie at the core of all communication. Understanding where someone is coming from will help you craft your message to best suit their needs. For example, consider their expectations and strengths if you communicate with someone who has yet to gain business experience and has a different cultural background.
When drafting these messages, focus on making them clear and concise. There's only a point in concentrating on the meaning behind your words if they make sense to the listener.
Get expert business phone system help when strategizing your business communications campaign. Contact a professional business communicator today. We'll help you with everything from writing a script to creating and delivering an effective presentation.
Tips and strategies:
Here are some tips and strategies to improve your communication skills in the workplace:
Use technology as a tool:
Technology offers many ways to enhance your business communications. VoIP phone solutions, email, cloud video conferencing, instant messaging, and more are available. But these technologies should not be distractions. These services should be used as an aid to you in delivering information quickly and efficiently.
For example: If you're in an important meeting and someone tries to contact you via phone or instant messenger, politely let them know you'll get back to them.
Focus on the message:
Business phone service providers will take care of clearing all the issues. Whether preparing for a presentation or just sharing important business information, focus on the substance of your message instead of worrying about the medium. Focus your time on deciding which medium would best convey your meaning.
Set reasonable expectations:
You can't assume that everyone in your organization has the same communication preferences as you do. Some people respond best to emails, others prefer an old fashion phone call conversation, while others prefer text messages. Consider what will work best with each person and adjust accordingly to avoid miscommunications.
Be active:
Use active listening to maintain effective business communication. Try to use active listening techniques to maintain effective business communication. Use what you've heard and confirm it by restating the main points in your own words. Be brief and avoid rambling on unnecessarily in emails or other communications forms.
Conclusion:
Effective business communications are essential for success in today's business environment. It allows instant and clear communication of ideas, projects, processes, Etc. Understand the tips and strategies and follow them to increase the effectiveness of your business communications so you can be more successful in your professional career.
Published: March 30th, 2023