The Power of Networking for Small Business Success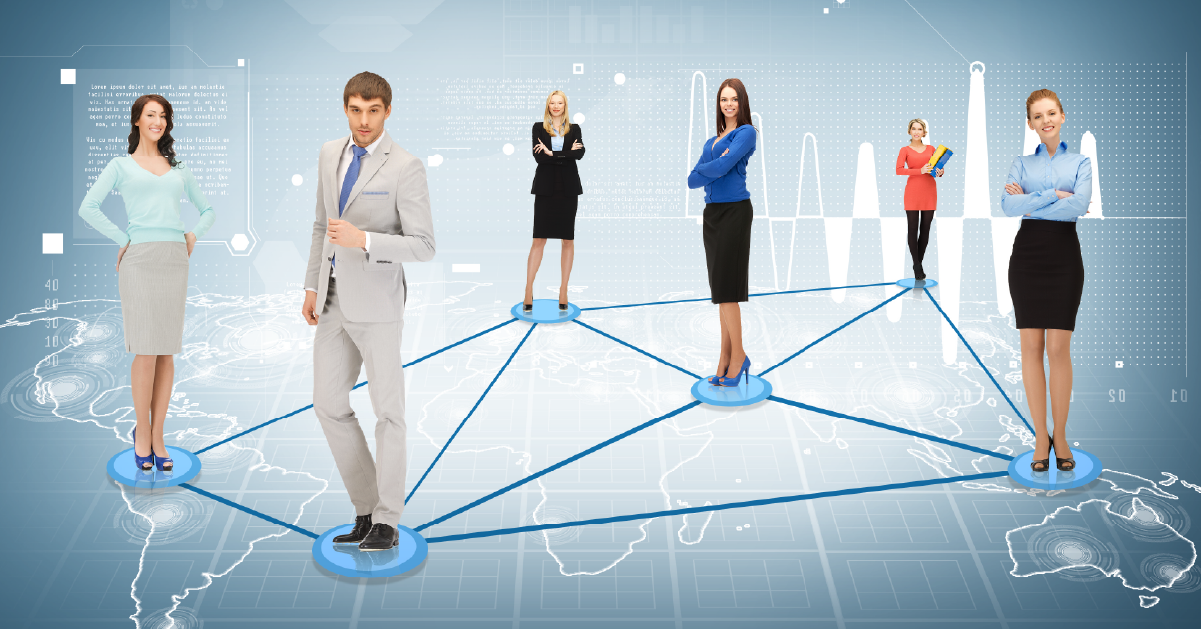 Reading Time:
4
minutes
You've always dreamed of starting your own business, working for yourself and making the rules. The problem is, you know next to nothing about how to make that happen — and who wants to take on the risk of launching their first company alone? Networking is one of the most important skills for small business success because your ability to connect with people will determine whether you succeed or fail.
Introduction:
It's undeniable that networking is the key to success in the digital age. In fact, one study showed that two-thirds of human capital is generated from networked individuals. While most people are familiar with how this can lead to business opportunities and connections for individual careers, there is a less-talked about component related to entrepreneurship. Becoming a successful entrepreneur over time requires leveraging your network for both professional and personal purposes.
Why is Networking in Business Important?
It's quite straightforward. If you don't have a network then you're essentially operating in isolation. The strength lies in the network. The communities it belongs to. By engaging in networking activities entrepreneurs do not get the chance to expand their client base. Also contribute to the community by showcasing their expertise and knowledge.
Irrespective of the industry your business operates in, establishing relationships with people within that field can offer advantages. Connecting with industry leaders allows you to learn from individuals who have successfully navigated the business world. For instance if you're in the IT services sector connecting with IT service providers in your locality grants you access to information about emerging technologies and how to stay up to date with them. Additionally it provides opportunities to discover industry related events that can attract people into your network and introduce new customers to your brand.
Networking for Small Business:
Networking isn't just an activity executives do. Entrepreneurs at all stages should actively engage in collaborating on a basis. Whether it's over lunch during conferences or, through social clubs tailored to their specific industry. Small business owners should be proactive when reaching out to others.
It would be beneficial for them to establish a routine, for reaching networking. By creating a schedule they can effectively promote their name and brand to the public.
By always making time to network and building relationships with other members of your industry, you are creating a prosperous future for your business. If you don't think networking is important for your business, consider the fact that many big companies have started.
Even if you have a small business, that doesn't mean you can't accomplish big things with Small Business Phone Service Providers. There are many benefits, including having a more robust business network and creating opportunities to build up your business by using the contacts you make. Whether you're looking for investors or simply trying to expand your clientele, a long-term network of people who know you well is something that's going to be beneficial as your company grows.
So how do entrepreneurs make networking work for their businesses? Read on the five networking tips on effective entrepreneurial networking.
1. You don't need to be overly aggressive:
Be honest about what your business is trying to do and say something that will really appeal to the person you're talking to. For example, if someone at the market asks who your company sells products for, explain your company's niche and how it can help them out in this particular area of business.
2. Stay confident while networking – no matter what:
Entrepreneurs who are constantly worried about what others think of them tend to be less effective at networking. Even if you're a little nervous, just remember that your business is your baby. Your company is who you are and what you do, so there's no reason to feel insecure or let others' opinions get to you.
3. Create the right networking atmosphere:
Read up on the characteristics of a good networking environment and plan accordingly. Arrange all your appointments in advance so that it's one-stop shopping for everyone involved – whether it's facetime or meeting over coffee or lunch.
4. Always be on the lookout:
Entrepreneurial networking is always good, but it takes a special person to really be great at it. Being proactive means you're always thinking about how you can become more involved in your industry and how to build up your business's reputation. After all, networking is only successful when you're building strong and lasting relationships.
So, there you have it – five networking tips for effective entrepreneurial networking! Networking isn't a one-time activity that you do at a certain time in your business life. It's an ongoing process that takes real effort and commitment to keep up with and grow. If you're looking to increase your business's visibility and grow your client base, then collaborating is absolutely crucial to doing so.
The benefits of networking:
You learn more about your business. Every time someone talks to you, there's a chance they'll give you information that boosts your knowledge of your industry. People might recommend a new client or have a tip for you regarding how they used an unfamiliar service. They might find out about an upcoming event in their industry and invite you as their guest along with everyone else they know. The list goes on and on. You build long-lasting relationships with other business owners, who may in turn refer you to customers or clients.
Learn more about The Influence of Social Media on Business Communications
But that's not the only benefit of interacting. In fact, that's only the beginning. Here are five benefits.
Shared Knowledge: Connecting is the best way to learn about your business and industry. You can gain new ideas, alternative methods, and strategies to get new clients or build your portfolio of work. When you connect with people who are in a similar position. They can help you grow as a business owner and improve your business skills. It's like learning from an expert on the job.
Give Value: Regardless of what role you play within your business, one of the most important things to remember is that "You're worth it. No matter what you do, keep giving value every day. This means your time, your skills, and your expertise are appreciated by others. When you're in the position of networking, give value to every person you meet. If they refer someone to you, it's a win-win for everyone.
Exposure: Collaborating is a great way to get exposure for your business. When people in the industry see another successful business owner they may look into what that person offers and create a rapport with them – this could lead to future clients or referrals. It's also beneficial when working with people in different industries building long-lasting relationships and connections
Connections: The world is a big place, with lots of people and endless opportunities. It's important to build relationships by connecting with people. These connections can take your business to new heights. Your connections are the people that can lead to opportunities for future clients or referrals.
Published: September 7th, 2023
Subscribe to Our Latest Updates
Get monthly product and feature updates, the latest industry news, and more!
By submitting this form, you agree we may contact you in the manner described in our Privacy Policy.