Students Experience: Top Tools to Boost Learning and Engagement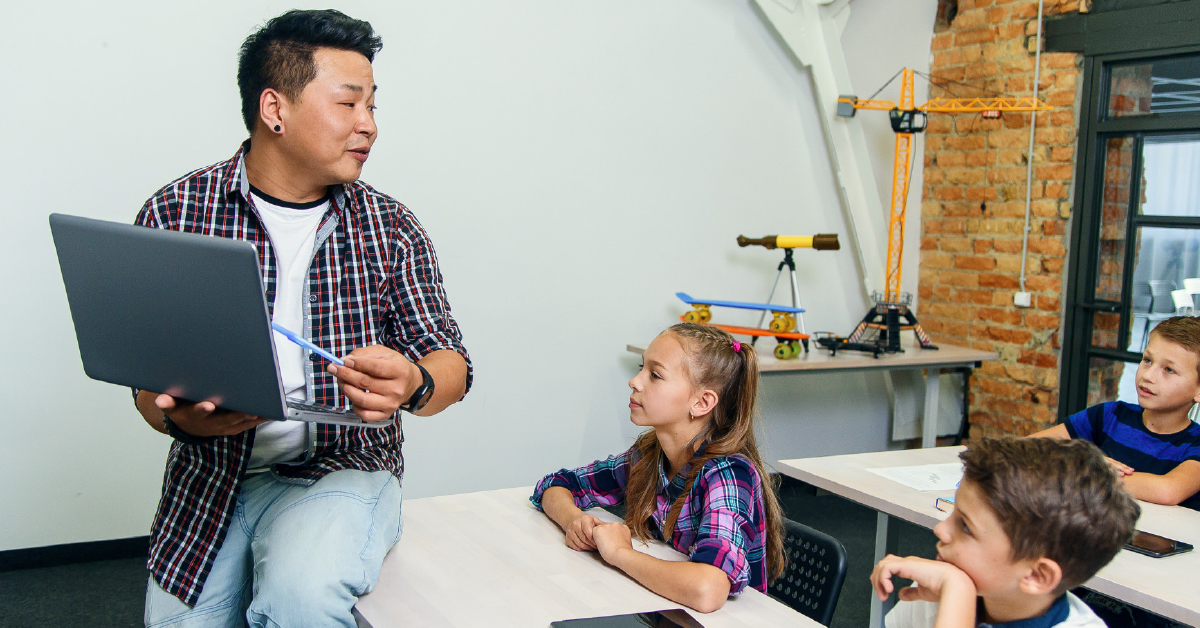 Reading Time:
5
minutes
Today's students are more informed than ever before. They have access to information from various sources to boost learning and engagement, not just from teachers but also from books, online videos, news articles, social media posts, celebrities, and experts on various topics.
Unveiling the Top 9 Education Trends to Look Out for in 2023
Unfortunately, this information overload can be a huge obstacle in the classroom for educators trying to keep up with students needing engaging material that is relevant and at their level. The key is presenting instructional content and providing opportunities for students to expand their knowledge through interactive experiences that require high levels of cognitive engagement.
And for many people, that's not good enough. Driven by the desire to know more, understand more deeply. And to be their best selves, they push themselves to new levels of learning in pursuit of their goals. And when those folks need help finding their way there or know someone who does, they turn to potent tools.
Students, as a whole, are always looking for new tools to help with their learning and engagement. While there are endless apps that promise to boost your understanding, some of the best tools are more sustainable.
Introduction:
Technology has become an integral part of education, transforming how students learn, and teachers teach. With the potential to transform learning, education, and society, the impact of technology is impossible to ignore.
For many students, access to technology has become indispensable. It is often the gateway for students' first experiences with a foreign language and helps them develop new skills. But as important as it is, technology can also be distracting for students taking the opportunity to learn and engage in their learning material.
If you are a teacher, student, or parent of a student, the most important thing in your life is getting an education. For those who want to learn more about ways to make the process easier and more rewarding for everyone involved, read on!
The following are some of the top tools and techniques that are successful in helping students experience learning as engaging.
Video Conferencing and Collaboration Tools:
It is one of the most exciting trends in educational technology right now. The reason is that it provides students with a real-time teacher/student experience. It helps boost their motivation, engagement-levels and makes class boring.
The advent of remote learning has necessitated the use of video conferencing tools and collaboration tools. Whether it be for a class or a classroom, the ability to see their students face to face or in a virtual classroom is an amazing experience. Real-time collaboration tools make teaching and learning more interactive.
Google Docs: Google Docs are collaborative spreadsheets allowing students to offer assignment feedback. This tool allows teachers to get immediate feedback from their students on projects in progress.
Teamwork: Students in a class can collaborate and work together on individual projects. Working together will usually leads to subpar work.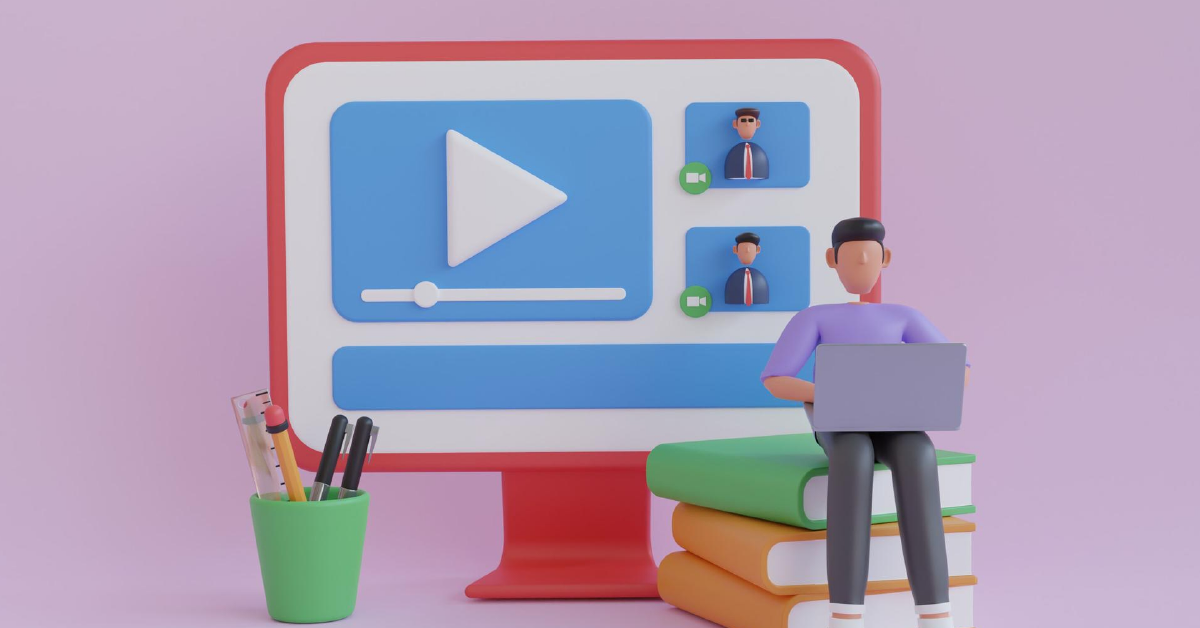 Virtual Reality (VR) and Augmented Reality (AR):
The best way to improve learning, engagement, and retention is VR/AR.  
From Virtual Reality (VR) to Augmented Reality (AR), educators use innovative technologies to provide students with an immersive experience that keeps them engaged and attracts their attention to facilitate information absorption. These technologies allow students to learn through the senses, leading to more efficient information processing and an overall better understanding of the concepts presented.
These immersive experiences can be used in various settings, from lecture halls, classrooms, and museums to physical therapy clinics. The educational benefits aren't limited solely to those experiences. It also informs teachers how each student responds in real-time by tracking their every move and reaction. VR/AR technologies have revolutionized experiential learning.
Augmented Reality is when computers systemically enhance what the users see through a computer or mobile device. For example, using a GPS and map to determine location during an academic field trip or field assignment, using this technology could be very helpful for teachers and students alike. The main benefit of this technology is that it allows students in remote locations to receive a similar experience as those in urban areas by providing a virtual field trip facilitated by an instructor who can control all aspects of the learning experience and guide the student through it. Augmented Reality can supplement classroom learning by allowing students to use their devices to interact with the lessons.
Use Voice-Over Narration:
Adding voice-over narration is great for kids with hearing difficulties and helps them focus by providing visuals and audio cues simultaneously.
Keep things visual: No matter the subject you are trying to teach, adding graphics and pictures to your presentation materials helps students visualize their learning. It also makes it easier for them to remember the material.
Use Interactive Lectures:
The lecture is a very important tool in the classroom, but it can be made much more engaging by making it an interactive experience for students. You can ask them questions and have them ask themselves from time to time while you lecture, or even assign them homework based on what you lecture about so that they know what to study outside of class time.
Virtual Classrooms:
If you want your students to learn while maintaining a life outside of the classroom, virtual classrooms are a great option. They can be enrolled in full classes online or asynchronously to continue working on assignments even when you are out of class or if they need more one-on-one time with you.
AI Platform:
There are many ways to learn more, but some show the best results. A platform that specializes in teaching AI is currently one of these tools. The AI Platform is an online learning space where students and teachers can submit tutorials and exercises from around the web, which then get shared with other site users. It makes it easy for students to practice what they learn. AI platforms can help teachers to use cutting-edge technology in the classroom.
AI Platform – Google Classroom:
Google Classroom is an online teaching and learning platform created by Google. Teachers can create lessons with a variety of resources using the AI platform. Students can also submit their assignments electronically from their mobile devices. In addition, teachers can provide feedback through comments on any assignment in real time.  
AI (Artificial Intelligence) is software that can automatically learn and improve when fed with training data. Its applications are many, and one of them is creating fully customizable flashcards!
Online Assessment and Feedback Tools:
One of the most common mistakes teachers make is assuming all students are on the same level. Students with different learning styles often struggle to create meaning in their work and complete assignments. Instead, they may focus only on simple tasks, which can harm them in college and life outside school. To prevent this, teachers should use an online assessment tool to assess learners individually for best-practice learning strategies.
AI Assistant:
AI assistants can help teachers to create specific digital citizenship activities and assignments that directly address the issues. Issues are most important to them, and it allows students to understand how their digital actions influence others.
Sharing and Presenting Projects:
Many teachers create a variety of projects for students. However, they must often remember the importance of sharing these projects with their peers. Professional learning communities are especially beneficial as they allow educators to share ideas to improve classroom practice and student engagement with real-world tasks. Several tools are available for educators who wish to share samples of their work and complete projects online.
Conclusion:
So, there are several free online tools available for educators to use. These tools provide feedback about each student's screen-reading skills or listening comprehension abilities. So that the teacher can properly accelerate their education plan based on individual needs.
Published: July 28th, 2023
Subscribe to Our Latest Updates
Get monthly product and feature updates, the latest industry news, and more!
By submitting this form, you agree we may contact you in the manner described in our Privacy Policy.