2023 Business Trends: Predictions to Watch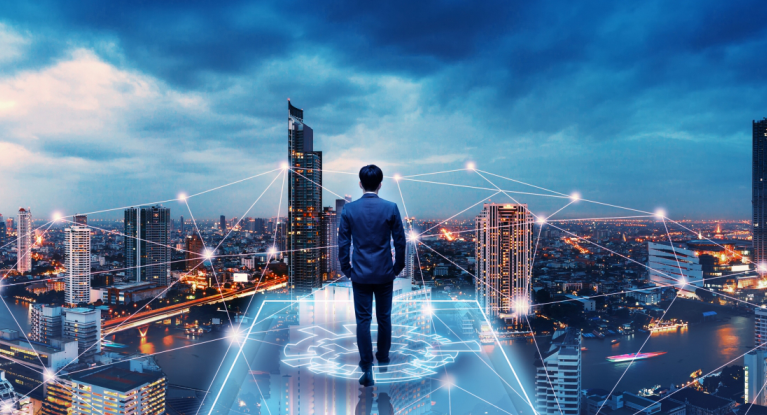 Reading Time:
5
minutes
The world always moves on and never stops for anyone! Any individual or organization might face certain challenges. In this blog, we will attempt to present a few business trends that are expected in the year 2023. 
Businesses generally face many challenges and will go through many changes in the past years. And this changing trend will continue into 2023 too. Businesses will have to deal with the effects of the global pandemic and other global crises.
As far as we are concerned, the below-given trends will remarkably impact how we work and conduct business in the year 2023.
Business Trends Through Digital Transformation in 2023
Get ready to see a continuous chain of innovations and developments in technologies like artificial intelligence (AI), the internet of things (IoT), and virtual and augmented reality (VR/AR). Cloud computing, blockchain, and super-fast network protocols like 5G will take over the world. In addition, these digital technologies exist in collaboration with one another. They pose in a merged form, and the distinctions between them will be increasingly blurry.
These are combined in many ways to complement one another in new solutions for augmented working, hybrid and remote working, business decision-making, and automation of manual tasks. This brings us closer than ever before to the point where we will be able to strategize ideal business trends in the most efficient manner possible through systems and processes working together.
Demand and Production Alignment:
Upcoming business trends drive entrepreneurs to ensure appropriate technology is incorporated into all aspects of the business operations. There is a seamless movement, and it is tough to figure out how AI and other technologies can affect the industry and business at this point.
Products and services can align more with the customers with more efficient supply chains. It ensures sales and marketing, better customer service, and streamlined manufacturing procedures. In 2023, the barriers to accessing cloud data will be lower than ever. 
Inflation Vs. Inventory Network Security:
The financial standpoint for the majority of the world is doubtful in 2023 as per some global crises and certain surveys. Latest business trends suggest to anticipate sustained inflation and sluggish economic expansion. Supply chain issues may prevail and affect many industries, which began during the global shutdowns brought on by the pandemic. Besides, these recovering firms have only gotten worse due to the recent Ukraine war.
Gathering Raw Materials:
To solve this and remain above the crisis, organizations need to work with versatile measures they could take. This means incorporating solutions into supply chains to deal with shortages and rising costs and reducing exposure to market volatility (in pricing).
Companies must be clear with their supply chains and determine whether they can supply the material on time or with any kind of inflation risk. By doing this, they will be able to investigate alternatives and other ways to become more self-reliant.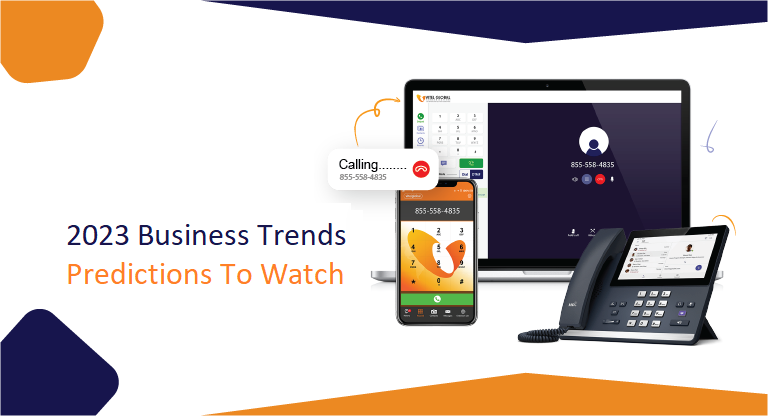 Current Business Trends Support Ecological Sustainability:
Today's world can realize that the climate catastrophe will be much more difficult than anything we've faced in recent decades, including the COVID pandemic. This indicates that investors and consumers are likely to do business with companies with good social and environmental credentials. 
Additionally, business trends have increasingly transformed till now with respect to buying by conscious consumers. People emphasize sustainability and ecological impact when deciding to buy or do business.
Industrial and Environmental Balance:
For this reason, companies must ensure that their environmental, social, and governance (ESG) processes move to the forefront of their strategy by next year (2023). Calculating the impact of a company on society and the environment should be the first step. Later, the statistics of accountability, reporting, and transparency with customers comes.
Strategizing your steps with specific objectives and timetables can minimize any negative effects. Solid action plans should support such a plan. Assess the company's supply chain and suppliers' ESG credentials before planning. 
Immersive Customer Experience:
Customers will prefer better safety and experience than anything else by 2023. However, think that the quality and price are addressed. It is crucial to understand their perceptions of the choice, purchase, and enjoyment of the goods and services while they spend money to some degree.
From the first, the traditional function of technology was to simplify procedures and make life easier for customers. Please think of the IVR that helps us select a product to purchase or online customer service portals that solve issues and provide support after the sale. These must be upgraded in 2023 to a high-end.
Future Options For Customers:
This will take place in the stage known as the metaverse. It is a sort of catch-all term used by futurists to describe advanced levels of the internet. This stage will enable us to interact with brands and other consumers through immersive technology such as 3D environments and virtual reality.
Online stores can allow the consumer to look through and "try on" virtual representations of clothing, jewelry, and accessories. Virtual dressing rooms can be used to dress up and see how clothes fit on our actual bodies. These trends will influence both online and offline retail.
Because of this strong trend toward experience, global companies are striving to ensure it becomes an essential part of their future business strategy. A fact to keep in mind is that as the competition for the most talented and skilled workers intensifies, organizations have to care for employees as well as customer experience.
The Talent Challenge:
Over the past year, we have witnessed massive movements of talented individuals quitting their professions, and this drove workers to re-examine the impact of their jobs, goals, and lives.
As a result, employers are under pressure to ensure appealing careers and flexibility in hybrid work. This can include an appealing workplace and company culture too. In 2023, employers must provide people with work that they enjoy. They must offer ongoing opportunities to learn and develop at value-oriented workplaces.
AI and Human Resources:
In addition, the accelerated digital transformation will result in increased automation at the workplace to virtually enhance every job in the world. The skills and talent that businesses require in the future will be negotiated by the fact that humans are going to share their work with intelligent machines and smart robots.
On the one hand, businesses must focus on effective skills in data science, artificial intelligence, and other technology fields. It ensures the development of the workforce with the necessary data and technology.
Even technology will take over human jobs in the future. Businesses need to retrain their employees in the required skills to work with smart machines. They need to develop their unique human skills, which can't automate in the present day.
The Final Word:
The future is certainly going to change with technology which is accelerated. Technology is upgrading at an unpredictable pace. For more such information regarding business trends and business phone systems. Click here to  Book Your Live Demo Now! 
Published: November 10th, 2022
Subscribe to Our Latest Updates
Get monthly product and feature updates, the latest industry news, and more!
By submitting this form, you agree we may contact you in the manner described in our Privacy Policy.