AI Strategies for Customer Service: Enhancing Support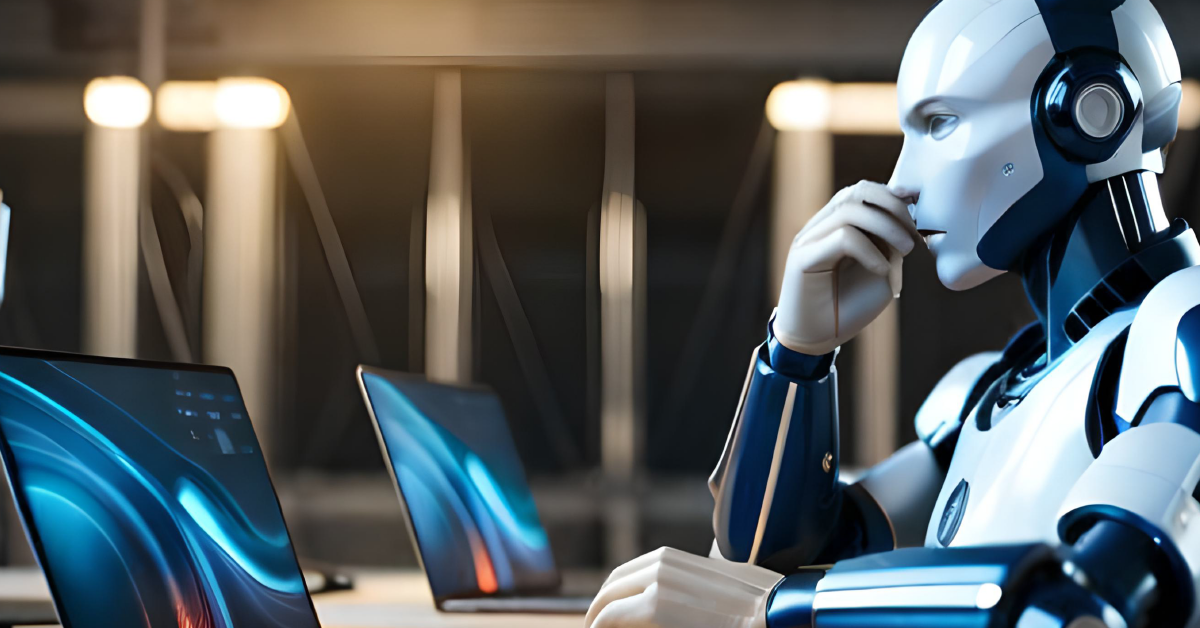 Reading Time:
4
minutes
Would you like to offer the utmost customer service excellence? AI Strategies for Customer Service is the way to go! From call routing and analytics to live agent-assisted interactions, AI-powered services can help your company provide better frontline support. The possibilities are endless when you look at AI's capabilities, so let's take a closer look at what it means for your support team.
Get AI-generated scripts that adhere to regulations. It is a strategy used by many businesses to make sure that all of their internal processes and procedures are known. It's essential if you're a business and want to operate within the law.
AI Strategies Work for Your Organization:
The possibilities with AI and machine learning are endless, but many hurdles exist. Selecting the right strategy for your organization can help reduce costs, increase customer satisfaction and engagement, and improve customer retention rates.
This post lays out some of the most powerful strategies that have worked for corporations across industries. 
1. Reduce Wait Times With Self-Service Driven By AI:
It is the most obvious example of how AI can help. Both customers and businesses benefit equally in this win-win scenario.
2. Analyze Workload To Improve Scheduling:
It is a new type of AI that can analyze performance and recommend improving customer service. It also recommends reducing costs, such as making inflexible working hours applicable across all customer support agents.
3. Agents:
It is one of the most popular ways of supporting businesses, both big and small. An agent is a person who handles all customer inquiries and tasks while interacting with customers via email and social media, phone calls, chats, and more. An agent will help you respond quickly to your customer's queries in a friendly manner, reduce costs, provide better support, and empower your customer service team.
Agents can obtain automated summaries of meetings and training. AI Strategies for Customer Service is another new type of AI technology in business. In this case, it is to summarize the information provided during training sessions so that customers get a summary that is easy to read and remember. 
4. Use The Power Of AI To Make Chatbots More Helpful:
Customers love the convenience that chatbots provide them. Many people do not want to wait on the phone or speak with an actual person. They want to be able to get their questions answered as quickly as possible, and chatbots are great for that in many cases 
5. Create Excellent Customer Support Using AI:
 If your business provides fantastic customer support, your customers will tell others about AI Strategies for Customer Service, leading to new business and improved sales.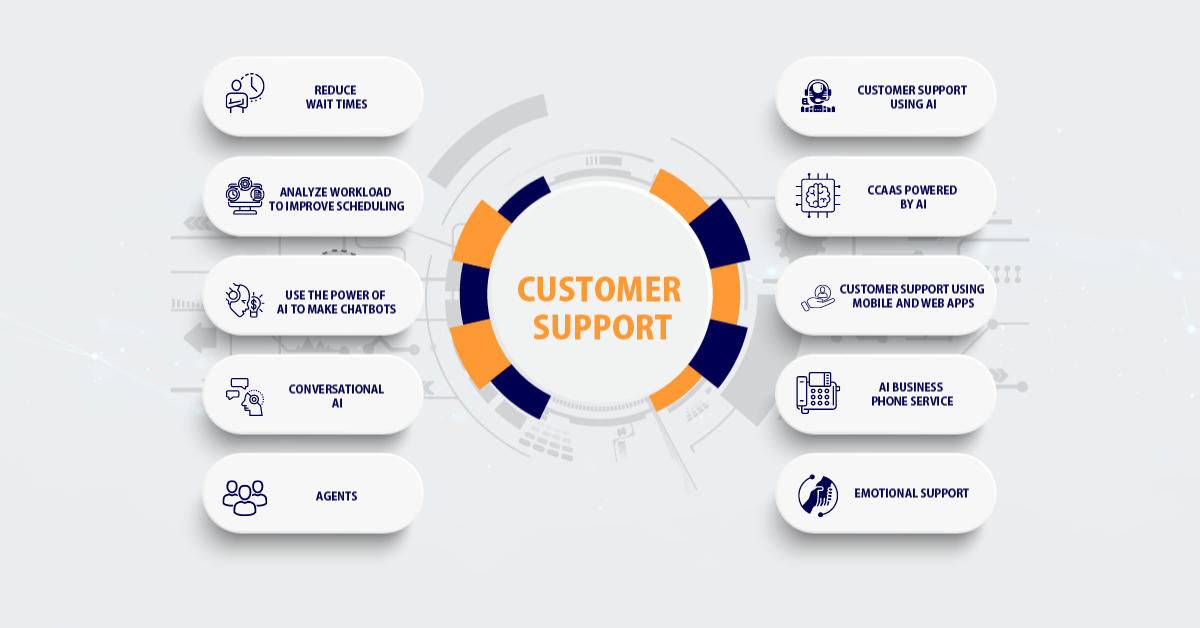 6. The Contact Center As A Service (CCaaS) Powered By AI:
It is a way of providing digital customer support using Google Hangouts. You can connect your business with customers in real-time while saving costs simultaneously. The contact center as a service (CCaaS) is poised to be an organization's next significant customer experience trend. Contact centers deploy in the allocation of responsibilities.
7. Create Excellent Customer Support Using Mobile And Web Apps:
You don't have to be stuck behind your desk all day long for you to be able to provide fantastic support. With the right tools, you can use your smartphone or tablet to provide outstanding customer service to your customers, which is excellent for creating brand loyalty and increasing sales. 
8. AI Business Phone Service:
Companies can now use AI business phone service technology to handle calls, emails, and other customer interactions using automated chatbots and virtual assistants. It creates a system that can gather information, create sales leads, provide self-service and enhance the customer experience.
9. Emotional Support:
Many customers interacting with businesses have issues or problems that must be solved in their day-to-day operations. Emotional support is critical because it shows that you care about your customers' issues and allows you to convert them into loyal customers.
10. Conversational AI:
It is a potent tool that can provide human-like conversations with customers. Conversational AI can be used to converse with your customers, answer questions and gather information.
Lengthen the resolution time routing customers using AI:
It reduces customer wait times to create customer loyalty, leading to better business and sales. Customers who feel treated well when they call your business will likely become loyal customers. And if the wait time gets too long, then not only will they not be faithful, but they may also become dissatisfied with their experience and visit another company instead.  
Transform To Chatbots For 24-Hour Client Service:
Chatbots offer deep friendliness by using natural language processing and machine learning. They can work 24/7 as they automate, but they can also respond in the most human way possible by reading emotional responses. Chatbots have many advantages over traditional customer service agents, especially regarding robot calls or online chat services that require an agent's interaction every time.
Coach Customer Support Representatives Using AI:
It is a new type of AI that can analyze performance and make recommendations on improving customer experience. AI Strategies for Customer Service recommends reducing costs, such as making inflexible working hours applicable across all customer support agents.
Flexible Convenience:
The first way to ensure customers' satisfaction is by providing them with the convenience they want – in their native language, among other things. 
Increase menu accessibility for better user experiences. It is a simple example of how minor business improvements make the most significant difference. When customers can easily find the information they are looking for, they can be more satisfied and satisfied with their experiences.
Conclusion:
Let the above strategies work for your organization. You should know about call routing, chat, or email support as your customer service options and how AI improves that experience. Go worldwide with translation and transcription powered by AI. This way, businesses can target a more significant population segment and boost sales. We are providing customers with customized recommendations. Tailoring the recommendations based on their unique needs will help turn them into loyal customers who return repeatedly. It also recommends reducing costs, such as making inflexible working hours applicable across all customer support agents.
Published: July 26th, 2023
Subscribe to Our Latest Updates
Get monthly product and feature updates, the latest industry news, and more!
By submitting this form, you agree we may contact you in the manner described in our Privacy Policy.