Future of Banking: Cloud Communication Trends in Finance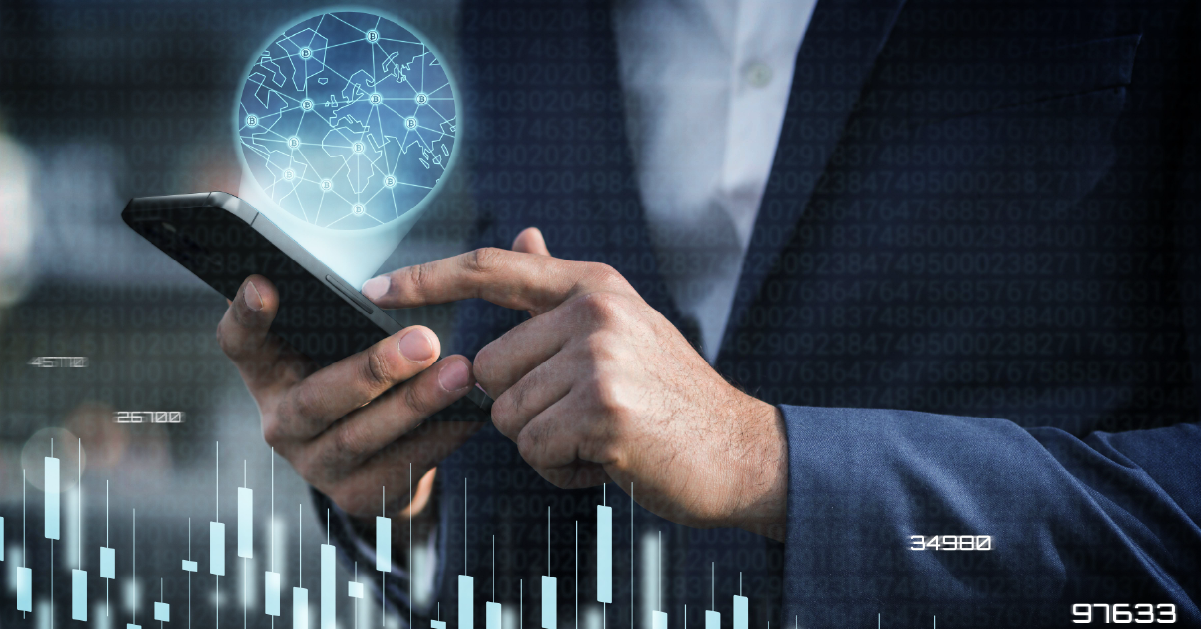 Reading Time:
4
minutes
In this post, we are going to cover the trends in banking. Generally, the future of banking looks optimistic. We will also show you how cloud communication helps in the success of finance. Hope this will be a great read for anyone who wants to improve their understanding of how banks work and communicate.
Born from cloud computing technology, banks are taking advantage of new opportunities by working together more closely than ever before in an environment. Where each individual bank can benefit from the expertise of others. The speed at which technology has been developing is incredible, facilitating not only how businesses operate but also how banks devise new solutions for customers around their own individual services or those pertaining to entire industries.
The industry is also benefiting from new methods of communication through cloud technologies and mobile applications. As smartphones become more prevalent, banks are looking to improve their own services with the use of mobile apps. For both information and banking purposes.
This has changed traditional banking practices, and such developments should be welcomed by customers. As it means they will get better service at better prices.
Cloud Communication: The Future of Banking:
The switch to cloud technology in the financial sector is changing the way banks do business. Cloud Phone services for Banking enable a new type of customer service – with Business Phone features like an online dashboard and support services to help customers manage their finances more efficiently. As this new technology grows, banking will open up endless opportunities for innovation and creativity.
Cloud computing is changing how financial technology operates. As customer demand for communications-enabled banking solutions continues to grow, more banks will turn to cloud technology in order to meet their customers' needs.
Cloud-based communications trends are already starting to change the way that banks communicate with their customers, by making it easier for them to bank on a variety of devices and access their accounts anywhere at any time. In addition, both chatbots and voice assistants can make it simpler for customers to interact with banks on a daily basis – no matter what form of digital communication is available or preferred by the consumer.
What Technology Is Being Used in Banking?
Cloud technology is being used in an increasing number of financial transactions. Banks are now using the Cloud for many applications such as:
Transferring Money Around the World via the Cloud:
It is a major benefit to banks. It can reduce costs by using processing power and servers that are located in different areas of the world, rather than every bank having their own private server which can be costly and time-consuming.
Increasing Customer Usage of Online Services:
With the "Cloud", a bank can have an increase in the number of customers online as they can all share one processing resource. This also means that more data will be stored centrally so it's easier to back up and manage.
Reducing Costs and Increasing Efficiency:
The Cloud allows a bank to spend less overall on maintaining infrastructure as they pay for the service rather than being responsible for the hardware. This also means IT departments can take advantage of "as a service" options which could allow them to reduce costs with other third parties if needed.
Extending the Life of Legacy Systems and Software:
Banks can take advantage of technology that is already in use elsewhere by using cloud programs. This means they don't have to invest in new technology but can still benefit from all the advantages that come with it.
Cloud Phone Service for Banking:
The future of banking is heavily influenced by technology. And the trends are playing a significant role in shaping the financial industry. Here are some key trends and considerations of cloud phone service for banking.
Hybrid and Multi-Cloud Adoption:
As businesses continue to expand and reach customers across geographic borders, they are adopting multiple cloud platforms. Many organizations use a combination of public, private, and hybrid enterprise clouds to meet the specific needs of their business. These company infrastructures will continue to grow, creating a need for greater cloud collaboration and communication.
Improved Scalability:
Cloud technology is becoming more scalable than ever before. Enabling businesses to scale technology systems on-demand as their needs change. And pay only for what they use. It is driving the demand for SaaS communication solutions that can easily adjust according to need. With the Vitel global telephony service to an internal meeting room service throughout the day.
Increased Cloud Penetration:
As businesses expand their global presence and need to connect, they are increasingly turning to cloud communications to reduce the costs and complexity of managing their communications infrastructure. As cloud penetration continues to grow, more and more businesses will be realizing the benefits that come with moving their communications infrastructure into the cloud, including cost savings on equipment management, scalability, and ease of use.
The increased use of cloud communication services is forcing telecommunications providers to compete on a global scale for customers. They will continue to invest in new capabilities and solutions that can compete with the newer cloud Phone services for Banking. In the process, they will be forced to evolve beyond traditional telecommunications services.
Collaboration:
Communications are creating a demand for close collaboration between employees, and minimizing the time and complexity involved in delivering confidentially-protected information and documents. Further, as cloud-based communications become more ubiquitous, there will be greater demand for conferencing capabilities to allow people all over the world to engage face-to-face in new ways.
Converging Technologies:
As cloud technologies are increasingly integrated into businesses, they will impact different areas of digital communications. Including conferencing, collaboration platforms, unified communications systems, and media delivery platforms. In the future, businesses will be able to use these platforms more effectively and efficiently to deliver more powerful solutions.
Integration:
Cloud-based communication is now accessible from multiple devices. Organizations can connect to the cloud using a common online application. It allows users to send and receive phone calls, emails, video messages, and text messages. The applications are hosted on the cloud and operated by third-party service providers.
Security:
Advanced security features available in cloud-based communications allow organizations to manage information with enhanced control. Over the past two decades, law enforcement and corporate security divisions have worked closely with third-party vendors to build secure systems. It allows them to access data without having direct access to internal networks – or without requiring a security breach of any kind.
Video Banking:
As cloud Phone services for Banking continue to evolve and improve. Businesses will be able to save time and money by moving their communications infrastructure into a cloud-based video conferencing platform. Organizations can also use these technologies for greater scalability, security, and user interface improvements. And other advantages that the cloud offers.
Published: September 6th, 2023
Subscribe to Our Latest Updates
Get monthly product and feature updates, the latest industry news, and more!
By submitting this form, you agree we may contact you in the manner described in our Privacy Policy.