Significance of Cybersecurity in Cloud Phone System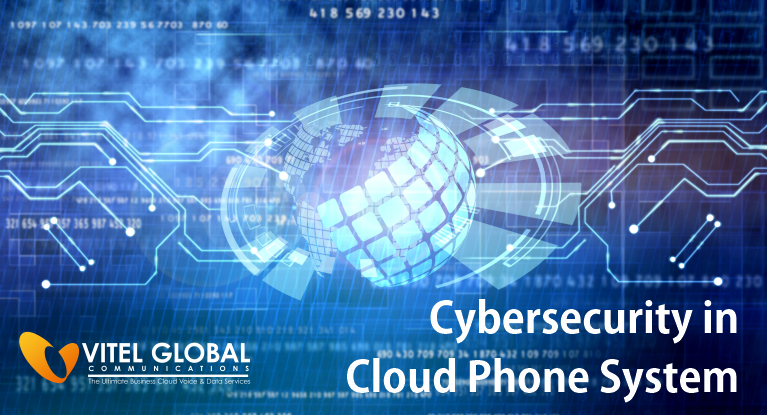 Reading Time:
6
minutes
Today, we are going to discuss the significance of cybersecurity in any Cloud Phone System.
Cloud Phone System is widely used to meet the communication needs of all organizations which function globally.
These have a few stressful issues, which are not able to be handled easily by the employees.
The threat of data being stolen by third parties unofficially is increasing on a daily basis.
The internal communication codecs have been compromised due to the vulnerability of the cloud system.
Also, we are going to know in detail about the measurements to be taken by the owners of the companies to safeguard their data without being peeked at by others.
In this blog post, you are going to learn:
How do Cyber-attacks threaten the reputation of the organization?
The Vulnerability of Cloud hosted PBX systems and the risks involved.
Necessary safeguarding factors are to be considered while making use of cloud services.
How Do Cyber-Attacks Threaten The Reputation of The Organization?
Enterprises running on IP (Internet Protocol) telephony are often exposed to various types of data breaching issues.
Either this will impact the next quarterly report of the organization or the employees who are dealing with the securing of the data loss will get fired due to ignoring the loopholes.
But, hold on, not just the enterprises, every individual in this advanced technology-driven world might have faced at some point or the other a low time with the cyber-attacks by lacking cybersecurity.
Don't dig deeper, if your mobile phone is working on a 4G Network and constantly receiving text messages or video messages regarding the lotteries or any other huge loan proposals, which are in no way close to reality are the traps by the cyber attackers.
Here, as an individual, data is secured by either erasing the phone's user data or by uninstalling an application that is treated as a malicious one.
In the case of an organization that has onboard 500+ employees, it is not that simpler thing to perform something like erasing the data.
Cyber-attacks generally called hackers' ultimate motive are either to expect huge ransomware from the victim. When good cybersecurity is not maintained, all of these very easy to happen.
They don't care whether the victim can pay them or not, they will place a text box or a notification bar that demands the particular ransomware to get the lost data back.
Here, not all organizations can back up their files that are stored in the cloud, in that case, if a cloud service is hacked, every file will be corrupted and cannot be retrieved back.
Missing Cybersecurity Patches?
For some huge companies, this will be a huge reputation risk.
Whatever the projects they are working on and the businesses they are associated with will lose confidence and eventually develop trust issues due to the cyber-attack.
They are not able to accept it as a hacker's fault but consider it as a mistake of the victimized company for not having a secure firewall.
Most of the world's reputed companies that provide software services globally have witnessed this many cyber-attacks.
Only those attacks which are filed as a complaint with the investigation departments are on the record, many companies will prefer paying the ransomware and getting their data back from being off the record.
The second thing mentioned above is an actionable point from the perspective of a company's owner, but if anyone has chosen that way, it is also like encouraging cyber-attacks.
That is why many awareness programs are being conducted globally to spread awareness on what to do when you feel your data is compromised.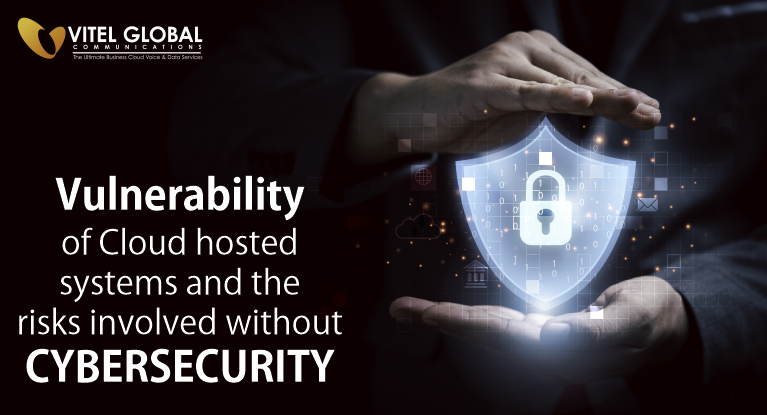 Introduction:
Cloud technology, after its inception, people have started working more productively and companies placed the huge burden of data handling on the cloud by removing it from their shoulders.
Here is the catch, wherever cloud technology is present, there will be a huge risk of data loss due to technical server issues or due to cyber attacks.
In the first case, data can be retrieved easily if the server issues are found and restored to normal, this can be done by the personnel working on-site within the organization in case of a hosted cloud system, or external expertise support is needed if that is hosted on the third party's cloud provider.
In the second case, where we quoted the word cyber attack, it is not something that can be resolved by working internally, because the data which has been stolen is done with the purpose to defame your organization or exchanging something in between as cash or a material gift.
Uses of Cloud Phone System:
Cloud-hosted PBX systems are extensively used in companies where that have branches spread around the world.
Cloud PBX can help to overcome communication challenges.
The usage of IP phones and softphones will assist the employees to work more effectively without being worried about sharing their thoughts and ideas when they are working remotely or working from various locations.
If we discuss the advantages of Cloud PBX telephony, there are many. There is always a saying, that with such great power comes great responsibility.
The precautions and backup plans must be streamlined before using any cloud PBX in any organization
The process will be in such a way that there will be a zero percentage of a data breach within the organization.
Unless any individual working within the organization leaks the data or takes an illegal step further.
Cloud PBX and VoIP transform the existing communication system into a more powerful one.
This can transmit information through the help of a medium called the Internet. 
Cloud Telephony and Data Security:
To avoid any phishing, call interferences, and other cyber attacks. It is necessary of establishing a strong firewall that acts as a defense for your entire telecommunication system.
Companies that rely on cloud VoIP providers have to ensure that the provider is running their services with strong security in terms of data encryption and end-end communication.
Small businesses have no other option than to prefer the cloud phone system provided by the service providers. They prefer this for space and fewer hacking issues. 
The providers must hold responsibility for their provisions before entering the market. They shall prove it to be risk-free.  Ensure data privacy and security when coming to the cyber crimes happening in the world.  
CONSIDER THESE SAFEGUARDING FACTORS WHILE USING THE CLOUD SERVICES
Based on the size of the organization, the security reasons may vary.
For small businesses, there will be no need for high-end data security. Since the employees are fewer in number and the on-site manpower is enough to monitor the security terms. Identifying obligations related to data protection and addressing them right away with the concerned individual.
For large businesses, that have employees widespread across the countries, and if they need to avail of the services from Cloud PBX providers, the board of that particular company has to arrange a meeting with the provider to clarify the security concerns and guidelines of the company.
If a provider considers security as a second option, then this would be not the best choice to meet your communication needs. But every organization first focus on cybersecurity issues.
There are Certain Things to Keep in Mind while Utilizing The Cloud Services, They are:
An organization or an official body of operations has to stay in touch with the business phone service providers for verifying the quality of services by focusing on cybersecurity terms.
Updating the software of softphone applications or other applications. The cloud service provider provides computers.  These have to be run on the computers regularly. 
 Assign a person who looks after the security compromising factors and can identify loopholes. 
Changing the passwords now and then is an added benefit to avoid cyber threats imposed on your organization.
Call monitoring, and call logs access can help identify any intrusion.
Organizing webinars or on-site awareness programs for the employees to stay updated on the risks involved while utilizing the cloud services will reduce cyber threats.
Applying Multi-factor Authentication (MFA) will provide additional security to your organization.
Demographics of Cyberattacks
We must be aware of the historical data concerning cyber attacks. This will provide more insight into developing a strong yet high-performing working module while working with cloud telephony.
These demographics do not represent any negative information about cloud services that will frighten you to use them furtherly. But to enlighten your approach and increase your productivity by taking the necessary steps mentioned above while using the Cloud services.
| | | |
| --- | --- | --- |
| Country | Average Cybercrime Cost (In millions of dollars) | Increase from 2017 |
| United States | 23.7 | 29% |
| Japan | 13.5 | 30% |
| Germany | 13.1 | 18% |
| United Kingdom | 11.4 | 31% |
| France | 9.7 | 23% |
| Singapore | 9.3 | n/a |
| Canada | 9.2 | n/a |
| Spain | 8.1 | n/a |
| Italy | 8.0 | 19% |
| Brazil | 7.2 | n/a |
Source: DataProt | Ivana Vojinovic
According to the news published in The Hindu dated July 05, 2021, more than 1000 companies have been affected by the attack on Miami-based firm Kaseya[1], and the hackers, in this case, have demanded $70 MN.
By considering all these are lacking cybersecurity, the organizations must double-check the services. They wish to be clear from unexpected things in the future.
Maximize your business growth and productivity by using the top-rated business communication service provider in the industry.
Published: August 8th, 2022
Subscribe to Our Latest Updates
Get monthly product and feature updates, the latest industry news, and more!
By submitting this form, you agree we may contact you in the manner described in our Privacy Policy.