6 Outstanding Benefits of Cloud PBX System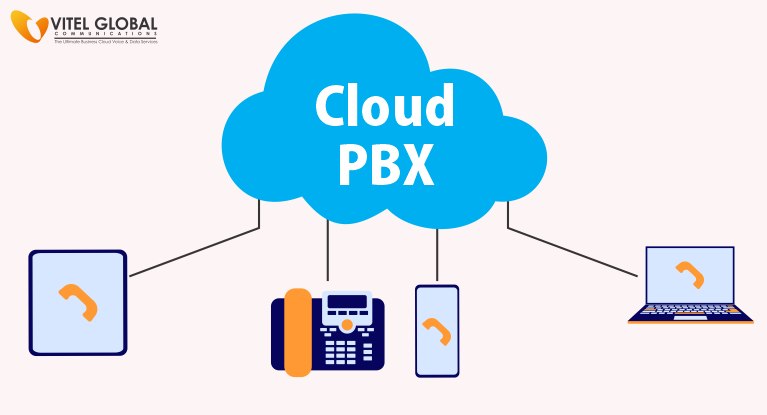 Reading Time: 3 minutes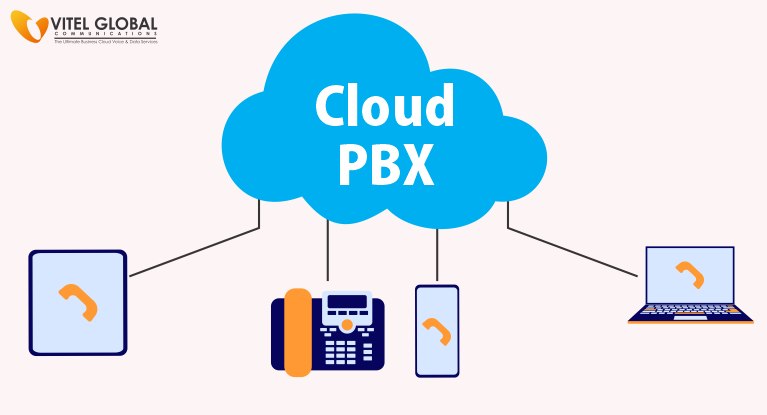 Vitel Global is an expert in providing Business VoIP solutions. In this blog, we are here to share the top 6 reasons to know why many businesses are switching to the Cloud PBX system.
In recent years, technology has taken leaps; that might be due to the fast-growing industrial demands or to compensate for the pandemic loss. More organizations permitted their employees to work from home/remotely working. Nowadays, it is a pretty normal activity that comforts employees and firms in their individual needs.
VoIP Business Phone Services are the best communication medium between the business, its employees, and its clients. With the advancement of the digital age, people can use every communication service, such as calls, audio/video conferences, voicemails, and messages. But all of these cannot be fulfilled by landline, which is why VoIP Phone Services are preferred. 
PBX-Private Branch Exchange:
PBX is the internal communication system generally designed for Business organizations.
These are the two available types that businesses choose as per their requirement. But recently, many businesses have been switching from on-premise PBX to Cloud. 
Cloud PBX:
Cloud PBX Phone System allows you access to all types of features to integrate your business communications, and you don't need any special hardware. The crucial thing about it is that this is entirely based on Cloud Ecosystem. You get all the access through the internet, and cloud PBX doesn't need any internal server installed to help with business communications. It is relatively cheap and flexible to use, and the experts will protect the data.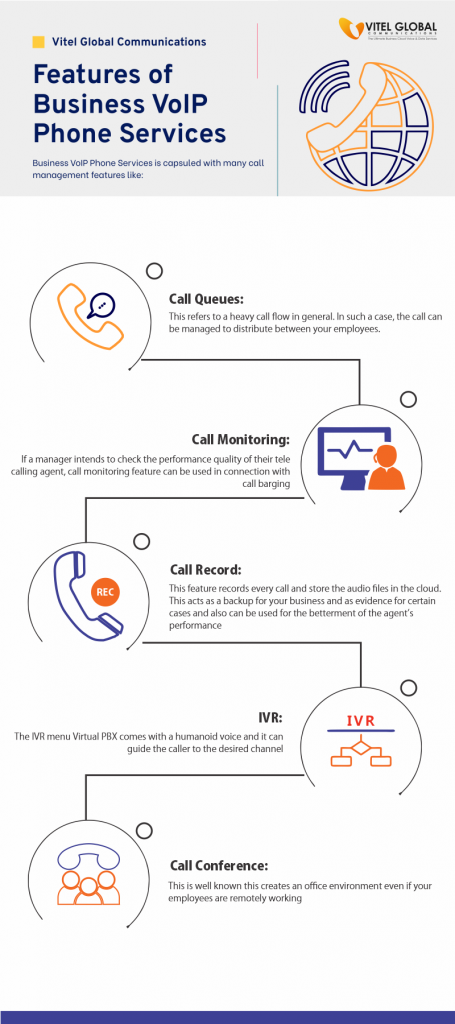 Now, Let Us Discuss The Advantages That Cloud PBX Offers Your Organization:
Cost-Effective:
The very first pro of VoIP phone services you find is affordability. Because cloud PBX is tailored to address this requirement, VoIP has successfully changed the face of telecommunications, especially business. Why? You don't need any hardware. Everything is configurated with the cloud telephony service provider. One more benefit is that you pay as you go. Isn't it cost-effective? Modern technology has brought the telecom investment set up almost to zero.
Security:
Every business insider is aware of the fact that Cloud is prone to hacking. With the basic firewall setup, there is a chance of vulnerability to hackers. In such a case, you can level up the security of your stakeholders, clients, device authentication, and your VPN. Once you enhance the security, there will be 24/7 surveillance by technical experts.
Flexibility and Scalability:
As the complete data is integrated with the Cloud, the Cloud-based office phone system is easy to upgrade, determining its flexibility. If you intend, you can update your system with new features very quickly, and that's how its scalability is defined. The policy of pay-as-you-use is very beneficial to small, medium, and big businesses.
Technical Flexibility of Hosted PBX:
Using Hosted/Cloud PBX, you can configure the existing features and add new ones quickly. Here, you can change the intended setting in the live panel itself. You need to add more hardware and physical space to scale the traditional PBX. Apart from this, a new human resource is required. A fantastic benefit while scaling your cloud PBX is that you can add one seat or as many as you want within seconds. Coming to upgradation, you never need an IT person for it, as in the case of On-Premise PBX. Cloud PBX has an expert team; the provider will upgrade it seamlessly every time there is a notification.
Installation and Maintenance:
A new business leader would generally wonder to know how easy it is to install and handle Hosted PBX system. It does not need any space, a physical server, or an IT person to maintain it. Because traditional PBX needs an on-site infrastructure and a dedicated staff to handle the server, this is how Cloud PBX saves space and budget. Besides, you can monitor incoming and outgoing calls through the dashboard.
Integrated Communication:
Cloud/Hosted PBS is the best option to integrate business communications such as calls, video, chat, and even CRM. And thus, it creates a flexible space for the customers to access their preferred features.
END:
Cloud-based PBX gives you the best experience with many more features besides the above. It ensures flexibility, accessibility along with security in unified business communications.
Published: August 4th, 2022