10 Suggestions for Business Phone Users for Best Productivity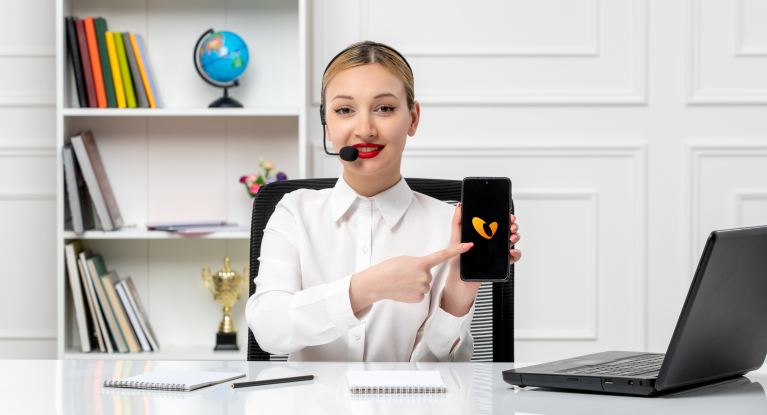 Reading Time: 3 minutes
VoIP has taken business phone services to the next level with an assurance of better operations as well as productivity. The goal of our blog is to give ten suggestions for cloud phone users before installing the modern communication phone system in your business.
Have You Ever Thought About Whether The Phone System is Cost-Saving or Not?
Cloud-hosted PBX solutions offer significant cost savings. Because customers only pay for the services that must be handled in the cloud and keep equipment factors aside. A business must decide which features are required and which features are not needed as one can pay for the required equipment or features included by the service provider.
Is it time-saving technology or not?
Installation, analysis, and provisioning take far less time than with a standard phone system. Also, the server maintenance can be completed more quickly, and software upgrades are simple. You never need to think about the network as it depends only on the internet.
Check whether the existing hardware is enough or not!
There is no need to purchase extra equipment, such as an IP phone system. The existing hardware can readily interface with the old phone system using the ATAs (Analog Telephone Adapter). Probably, internet phone service providers would sell these if you intend to purchase one. 
Once you subscribe to VoIP, you need not purchase any new device to add new features as everything can be updated in the cloud with utmost security.
Replace the old communication phone with internet telephony:
It is particularly versatile because cloud PBX systems offered by top PBX providers enable connections from anywhere in the world to communicate. You can use a smartphone, desktop computer, or personal computer, enabling employees to work from home. You can also monitor and assist your team through a PBX system and it can justify it as a business phone service.
So, don't delay in replacing the older ones with the modernized tool and stay connected with your business teams from any place.
Business Phone features
Many powerful features, such as
Voicemail. 
Messaging 
Caller ID 
Group rings. 
Forwarding calls
Integrations 
Voicemail to email or text
Auto attendant etc.
As these advanced features are the unique selling provisions of business phone services. Voice over Internet Protocol is the only telecommunication system available with these. And, all the chosen features can be simplified and accessed through a Private Branch Exchange for best productivity.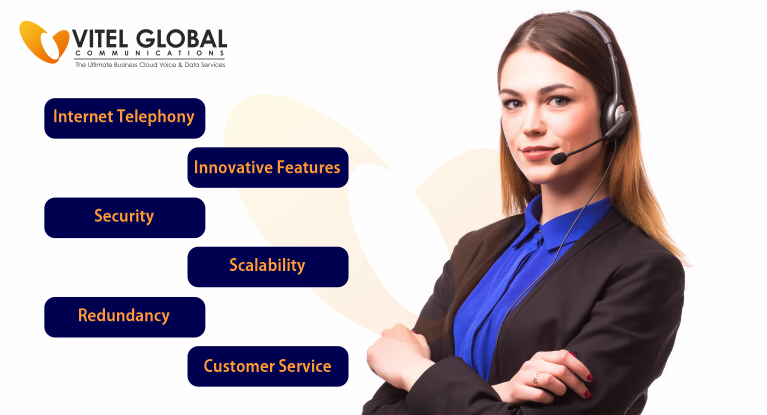 It Provides High-Definition Call Quality
Through a cloud-hosted PBX, high-quality voice calls are transmitted over the internet at increased internet speeds and with higher compression rates. This feature is very useful for overseas business talks. You must be aware of important information that you only pay for the plan you subscribe to. VoIP offers unlimited access to calling and its features.
Scalability 
When a business leader wants to increase the lines. VoIP offers great scalability since it is simple to grow to meet high consumption capacity depending on the user's resource requirements. One more thing to know is, it does not need any further payments for scaling the service except for the bandwidth you buy.
Disaster Recovery and Redundancy Must be Anticipated
The best PBX service providers offer services using cloud PBX systems that are highly reliable and have high levels of dedicated servers and resources. They often examine the system whether there is a risk that your data will be lost in the event of an unanticipated calamity. And also, even if it is, business phone services would find the possibilities whether it can be recovered.
Get a Wonderful Experience with Unified Communications 
Real-time collaboration and the integration of all communications services, such as CRM, live chat, analytics, and more, into one application, are made possible by unified communications. Also, UCaas is referred to as a single cloud solution or comprehensive cloud platform.
Security
When compared to in-house systems, cloud PBX solutions offered by leading PBX providers are more secure. Top PBX providers are in charge of managing all firewall updates and software upgrades. There is no great theory behind this! The security (as per your wish) will be handed over to the best cloud security providers in the market who are the leaders of their respective fields. 
Customer Service
The crucial point that needs to be focused by the users is whether the service providers are rendering remarkable and satisfactory customer service or not.
Always remember that any business is rated by the public based on its customer service.
Conclusion:
The demand for cloud PBX systems is growing among businesses as they offer more benefits, features and services and among the top-tier organizations. 
Vitel Global is the best-known provider of PBX systems that operate in the cloud and provide an abundance of capabilities. Which are typically included in your subscription, is a significant benefit. 
Get more details of our services, click here.
Published: September 6th, 2022
Subscribe to Our Latest Updates
Get monthly product and feature updates, the latest industry news, and more!
By submitting this form, you agree we may contact you in the manner described in our Privacy Policy.