Vitel Global Vs. Competitors: Choosing The Right Cloud Communication Provider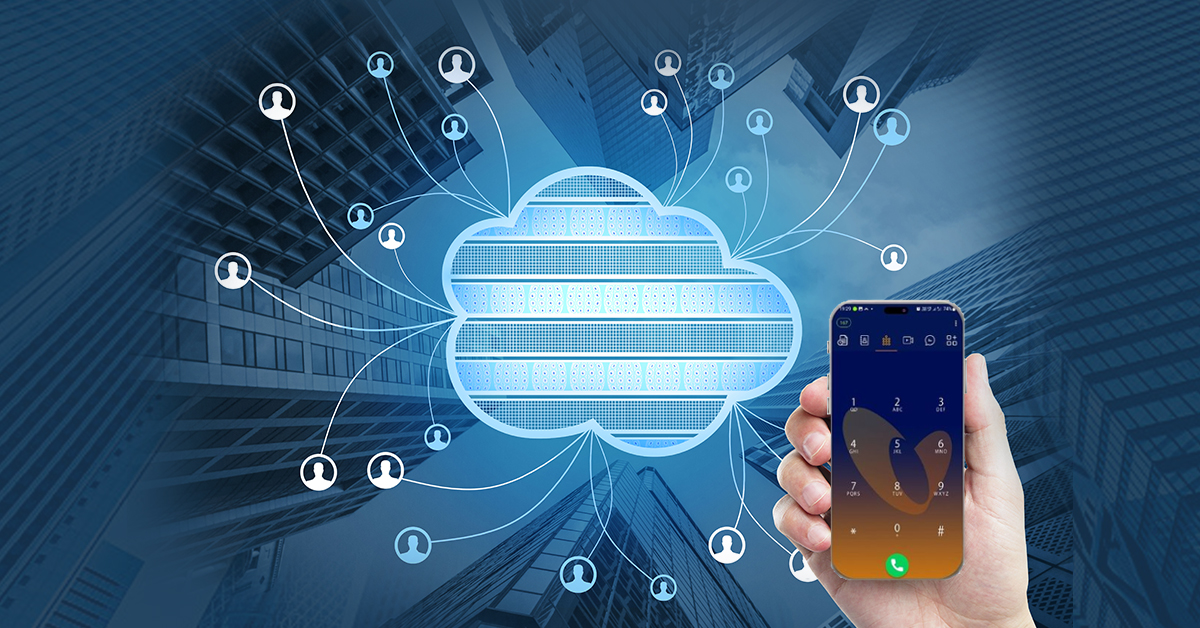 Reading Time:
5
minutes
VitelGlobal can provide the best cloud communication service. Whether you need a phone solution, voice over IP (VoIP), or cloud-based video conferencing for your company. But before selecting a communication provider, it's important to compare us to our competitors.
Find out what we offer that others don't. In this blog post, we'll compare and show why they are unmatched in quality and value.
Hope this post will be an informative guide that highlights key differences between Vitel Global and its competitors. This information serves as a helpful resource for anyone who wishes to learn more.
Introduction:
Know what the market has been looking for. The internet is always changing, and people are always on the lookout for something new or different. This means you are probably in luck if you can find someone who wants something new or different from what they currently have.
These trends may be very obvious or they may be more subtle. The easiest way to get a sense of what your audience wants is to simply read and analyze the content that is already out there. Your decisions about how much content you will create will be influenced by what you discover. Start with a general list of topics and then begin narrowing down your options based on the type of reader you are targeting. A business blog generally targets a professional audience, which means that it needs to cover business issues in terms of providing relevant information for people who work in that particular field.
We feel we have a lot to offer and want to provide clarity by comparing our company's most distinguishing features to those of our competitors.
Mid-Market Solutions vs. High-End Networks:
VitelGlobal aims to provide mid-market solutions for businesses that want to adopt a SaaS model but can't afford to pay the skyrocketing price tag of cloud communication providers. Our company competes against enterprises that offer high-end networking and bandwidth.
When compared, we have a number of advantages over its competitors. Mid-market solutions allow companies with fewer resources to grow at a given rate without having to sign up for services they can't afford or don't need.
VitelGlobal's mid-market solutions come in the form of high-speed Internet service that runs on fiber optic lines. For businesses that want a cloud service, We offer a secure platform of cloud services and business applications that run on our proprietary hardware, which is located exclusively in New York state.
Vitel Cloud's infrastructure provides businesses with the power to integrate their own business applications with cloud services in order to operate more efficiently. We aim to provide mid-market solutions for enterprises across all industries that operate at varying revenue and growth levels. With our Cloud, companies are able to access cloud communication technology without having to make a commitment they can't afford or don't need.
One of our primary values is transparency. While the competitors may offer "free trials" or other gimmicks to get customers to try their services, Vitel doesn't believe in trickery. Our hardware and software are proprietary so we don't need to make the move to cloud computing. We have developed a solution that works for companies of all sizes — no exaggeration necessary.
Showcasing Our Unique Features and Capabilities:
The strength of VitelGlobal over the competitors is the company's commitment to customer satisfaction and control over how businesses set up their cloud communication systems. A business owner who signs onto any service must go through a process of figuring out how everything works and how he or she wants it set up. Vitel, however, offers its customers a complete system that is ready to go out of the box. This means that the customer can sign up for the service and use it right away without having to do anything else.
It also allows customers to dictate what they want. For example, if a customer wants an international number in addition to their existing local number. Instead, It gives each customer a set of codes from which he or she can choose from. This makes it much easier for a business owner to set up his or her communications system.
Another strength over its competitors is the company's focus on customer service. Unlike other companies, it provides customers with phone support 24/7, as long as they are paying their monthly subscription for the service in advance. In addition, customers are able to call into the company and ask questions or provide feedback about their particular needs. The ability to do this can be incredibly useful for a business owner who may be unsure about how a particular component of the system works, especially if no one has ever been through this process before.
The ability to talk directly with a customer service agent can make a big difference to a business owner. The agent is able to answer any questions and help figure out solutions to any problems. It may come up in using the service, which helps the customer get everything set up correctly right away. No one wants to go through the process of signing up for a cloud communication system only to find out later that there was something he or she could have done differently, or something he or she didn't understand. Having direct access to customer service agents can help with this potential issue.
How to Choose a Cloud Communications Provider?
You may be wondering how you should decide on the right cloud communication provider for your company.
We provide solutions across all major channels including broadband networks such as LTE (mobile) GSM/LTE/TD-LTE (mobile), Ethernet over Copper or Fiber cables as well as non-traditional services like voice over Wi-Fi or voice over IP.
VitelGlobal is a leading cloud communications provider. The company offers business communication services like video conferencing. And features that help organizations keep up digitally, including hosted email and group collaboration tools.
Vitel Global Features:
We offer a robust suite of communication tools, including VoIP phone systems, video conferencing, team messaging, and file sharing. Their services are scalable and can accommodate businesses of various sizes.
Reliability: High rates of customer satisfaction. The company received an average rating of 4.8 out of 5 stars based on feedback from customers who rated their overall experience with the provider. Of those who provided an overall rating, 85% stated that they would recommend VitelGlobal to other businesses. Customers enjoy a long-term business relationship.
Lowest Prices: One of the best reasons to choose our service is its low prices for communication services like message and call management. By aggregating calls through a cloud platform, companies can save as much as 80% on their monthly service fees.
Competitor Features:
RingCentral offers hundreds of cloud communication services at a competitive price. The company's customer support team is ready to assist customers with setup, configuration, and troubleshooting. They're also knowledgeable about the many features built into their systems like instant calling, online voicemail, and dial-by-name conference calling.
Vonage Business – Vonage offers three plans: Basic, Essential, and Premium. Vonage's Basic plan gives you unlimited calls in the continental U.S., Canada, Puerto Rico, and the U.S. Virgin Islands. The Essential plan provides the same services as Basic, plus international access for each additional line. Up to a maximum of three lines. Its plan gives you unlimited calls to Canada and Mexico from within the U.S. And unlimited worldwide calling including Canadian and Mexican numbers for one global number with no additional charges per additional line.
Conclusion:
Vitel Global offers a variety of small, medium, and enterprise-level solutions to suit any business size. The system is fully scalable and designed to fit any budget.
Compare us with other providers that offer similar features. What sets it apart? Why should you choose our service for your cloud communication needs? And what are the primary benefits of private cloud communications versus public networks like the Internet? Check out some additional articles for more information about this decision!
Published: September 11th, 2023
Subscribe to Our Latest Updates
Get monthly product and feature updates, the latest industry news, and more!
By submitting this form, you agree we may contact you in the manner described in our Privacy Policy.