A Guide to ATS Integration for Streamlined Recruitment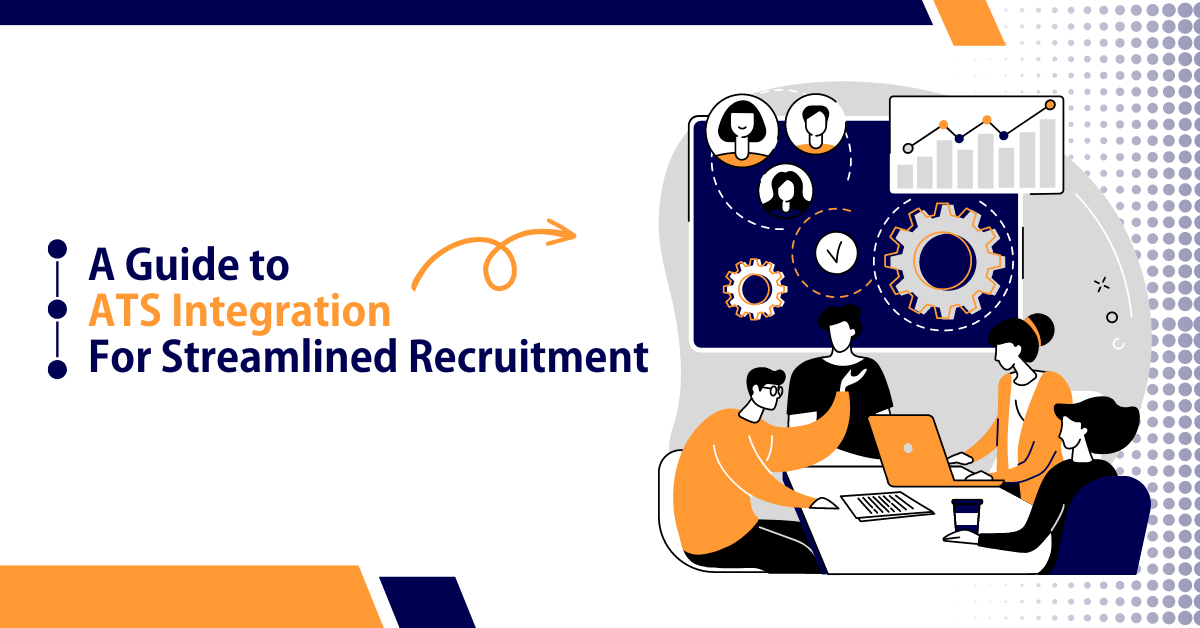 Reading Time: 5 minutes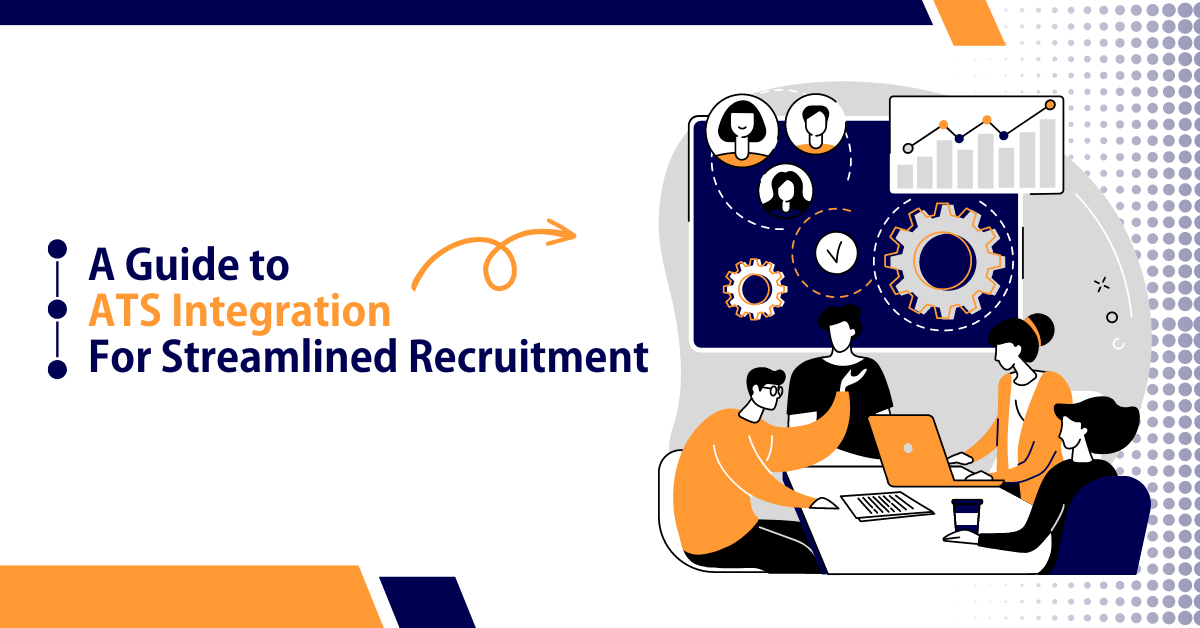 Introduction:
Gone are the days when a talent acquisition professional has to collect all the details from the desired candidate as per their interest and make things streamlined in the background.
Once applied, applications must be reviewed manually, and any proposals, if needed, must be posted with a hard copy.
In today's business world, an ATS Integration is a must-have tool for any recruiting team. It can help you post job openings on multiple job boards with just a few clicks, track which jobs are getting the most applications, and keep track of applicant information in one central database.
But what if you're using an ATS that doesn't integrate with the other tools in your recruiting stack? It can lead to much manual work for your team, which can be frustrating and time-consuming.
That's why we've put together this guide on ATS integration. We'll cover what it is, why it's important, and how you can use it to streamline your recruitment process.
Technology advancement has provided us with the best alternatives; right now, we do not need any hard copies to be submitted; everything is done through online services.
As a human resources professional, you know how important it is to have a streamlined and efficient recruitment process. Applicant Tracking System integration(ATS Integration) is one way to achieve this goal and make your recruitment process more manageable. This blog post will discuss ATS integration, its benefits, and how to get started with it.
What is ATS Integration?
ATS integration refers to integrating an ATS system with other HR tools and systems. This integration allows for data transfer between systems, making it easier to manage the recruitment process and track candidates' progress. For example, an ATS integration with a job board will allow job postings to be automatically published on the job board as soon as they are created in this system.
Why is ATS Integration Important?
There are a few key reasons why it is so important for recruiting teams:
It saves time: When your ATS is integrated with the other tools in your stack, you can automate repetitive tasks like posting jobs to multiple job boards or sending automatic follow-up emails to candidates. It can free up time for your team to focus on more important tasks, like sourcing and screening candidates.
It reduces errors: When manually entering data into multiple systems, there's a higher chance of errors. But when it is integrated with your other tools, data is automatically synced, so you can be confident that the information in your system is always up-to-date and accurate.
Benefits: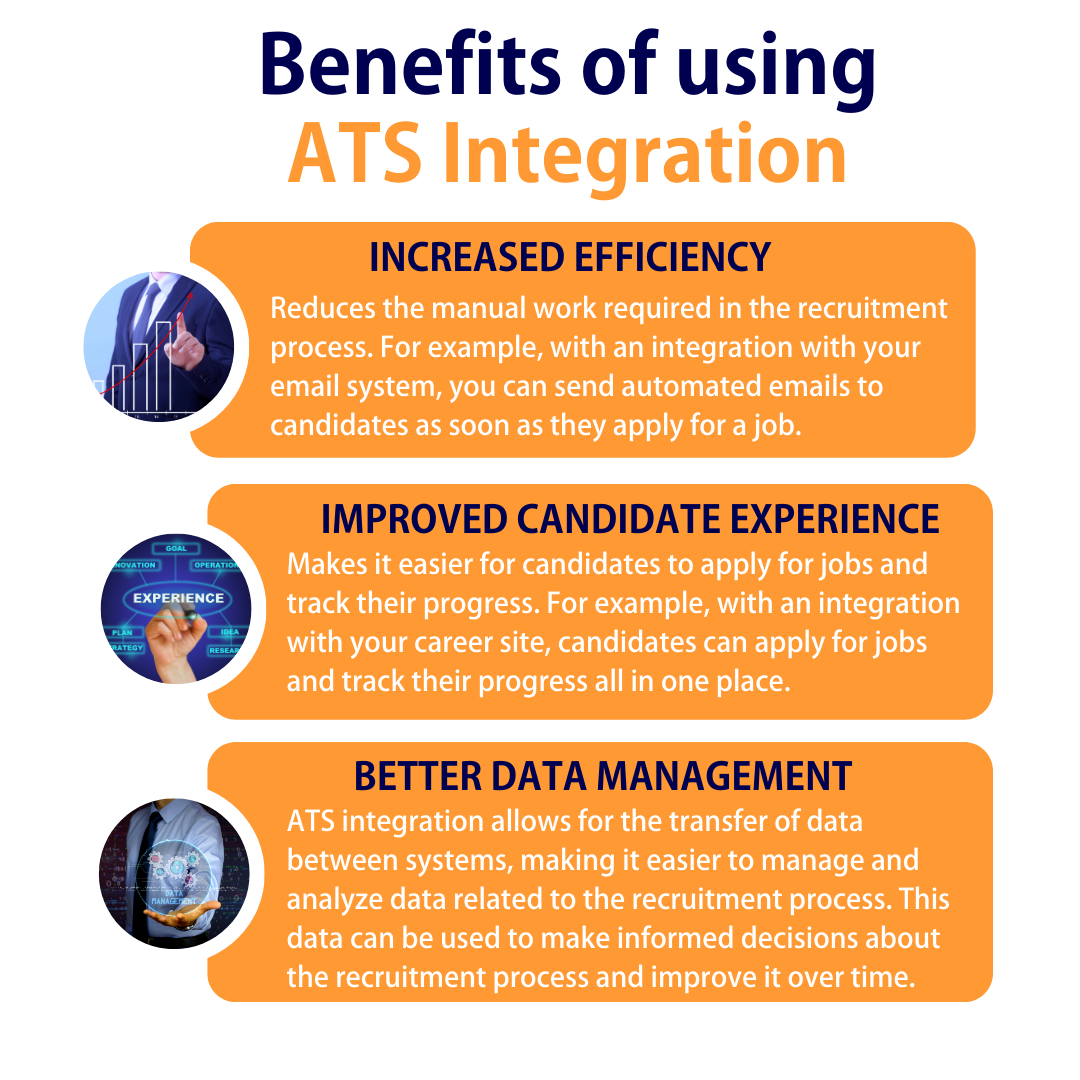 Some more benefits include the following:
Faster and easier job postings: With an ATS, you can easily post your jobs to multiple job boards and career websites with just a few clicks. It can help in saving your time and effort, as you don't have to manually post each job ad one by one.
More targeted candidate sourcing: An ATS can also help you source more targeted candidates. By using keywords and other criteria, you can quickly identify candidates who are the best fit for your open positions. Save your time on sifting resumes and spend it on more valuable activities.
Better candidate tracking: An ATS can also help you keep track of your candidates throughout the recruitment process. You can easily track each candidate's progress, from initial contact to final hire. It can help you stay organized and efficient, ensuring that no candidate falls through the cracks.
Overall, an ATS can be a valuable addition to your recruitment process. An ATS can help you save time, money, and energy by automating key tasks and providing valuable features.
How to Get Started with ATS Integration?
Getting started with ATS integration can seem daunting, but it is a relatively straightforward process. Go through the following steps and get started:
Identify the systems you want to integrate: Start by identifying the systems you want to integrate with your ATS system. It could be a job board, email system, career site, or HR tool.
Research integration options: Research options for integrating your ATS system with the other systems you have identified. Look for integration options that are easy to use and reliable.
Implement the integration: Once you have found the right option, implement it. It will typically involve setting up an account and configuring the integration.
Test the integration: Test the integration to ensure it works as expected. It will help you identify any issues that need to be addressed before the integration goes live.
Monitor and optimize the integration: Once the integration is live, monitor it to make sure it is working as expected. You can use data from the integration to optimize the recruitment process.
The Drawbacks of ATS Integration
The applicant tracking system is the central nervous system of most recruiting departments. It is the system of record for candidate information and the hub for most, if not all, communication related to recruiting. It is the go-to source for data when making hiring decisions.
There are many advantages to using an ATS. For example, an ATS can help to automate and streamline the recruiting process, making it more efficient and cost-effective. It can also help to ensure that candidates are properly screened and that hiring managers have all the information they need to make informed decisions.
However, there are also some disadvantages to using an ATS. Below are four of the main drawbacks:
It can be expensive when coming to implementation and maintenance.
Difficult to use; for non-technical users, this will be a huge challenge.
It can create a "disconnect" between the HR department and the rest of the organization.
It might create a false sense of security, leading organizations to believe that they are doing everything they can to attract and hire the best candidates even when they are not.
Conclusion:
If you're thinking about implementing an ATS in your business, there are a few things to keep in mind.
First, you'll need to choose the right ATS for your needs. There are a variety of ATS platforms on the market, so it's important to select one that will meet the specific needs of your business.
Second, you'll need to ensure that your ATS is integrated with your other business systems. It will help ensure a seamless recruiting process and prevent data silos.
Finally, you'll need to train your team on how to use the ATS. It will help ensure they can take full advantage of the system's features and benefits.
In conclusion, ATS integration is a powerful tool for streamlining the recruitment process and improving the candidate experience. With the right integration, you can increase efficiency, improve data management, and make your recruitment process more manageable. So why wait? Start integrating your ATS system today!
Published: February 14th, 2023