Benefits of API Integrations in VoIP Communications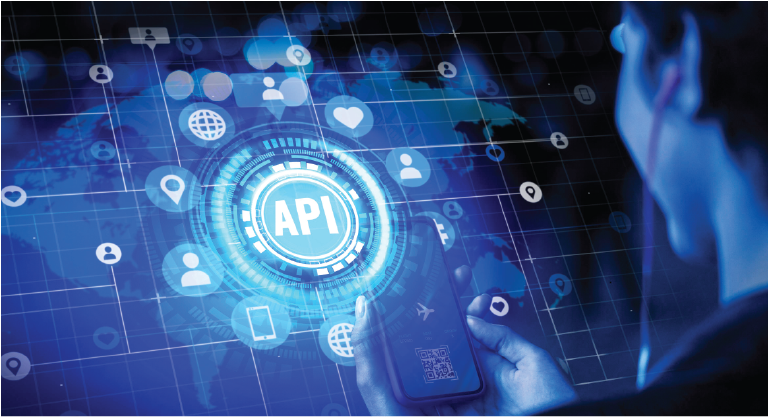 Reading Time: 3 minutes
API integrations enables seamless transfer of data. Mobility, flexibility, economy, and interoperability are just a few of the advantages that voice over IP (VoIP) provides. They help for the communications requirements of organizations of all kinds. Here, the benefit is technology's ease of integration with numerous software platforms via application programming interfaces (APIs).
This article explores the significance of VoIP integrations and their contribution for present and future communication.
An API is a computing interface that specifies how various software entities interact with one another. To put it another way, it is a set of clearly defined parameters that a software techie incorporates into their product so that other applications can communicate with it easily.
Why does an organization opt for API?
Even though the idea of APIs has been around for decades, they have recently become so common. In the past, their primary function was to connect two or more software components to a single device. APIs today are firmly essential for applications that attempt to integrate over the data network. Due to the prevalence of network-enabled software and applications, mobile apps, and cloud services. As a result, API usage is on the rise today.
Developers and providers of network services constantly work to enhance the features.  They incorporate APIs into their applications to enhance the utility and value of their software. Software as a Service (SaaS) providers, which include many VoIP services, stand to gain particularly. The service becomes more beneficial and appealing. Also, it expands the potential customer base for more improvement in the functional efficiency of the integration.
API Integrations in Customer Care:
A cloud-based help desk platform can be connected to your VoIP system through an API. These are some of the most useful new features!
A ticket has a "call" button that you can click to make an outgoing call to the person who originally called the ticket.
It is possible to collect and analyze call information for each ticket and user, providing a deeper comprehension of help desk workflows.
Every time a call comes in, a ticket activates automatically using the basic information provided by the caller.
Voice communication metrics like the number of calls per ticket, call duration, and agent proactivity (agents proactively calling the user about their issue rather than the other way around) can be included in help desk statistics.
Web / Mobile App or Virtual Numbers:
Some mobile apps, like those for booking airline tickets, have built-in voice communication features that let you make VoIP calls from within the app itself. To make a voice call to a company representative, the app provides an SIP interface that connects to the developer's (or a third-party's) SIP server.
Combination of API and UCaaS:
The combination of API with UC can ensure enhanced customer satisfaction. 
The case for API integrations with UC and the contact center is strong as cloud-based platforms gain traction. Although this option is not supported by premises-based systems in certain cases, many cloud providers now offer these platforms jointly. 
These platforms sell well because they can easily be combined with cloud-based tools to form a junction. They offer and share many features with tools that are based on requirements. When interacting with customers, agents have easier access to resources outside of the contact center. Thanks to the implementation of UC capabilities!
As a result, they are able to quickly locate the appropriate resources within the organization and connect with them as required. If this weren't the case, agents would have to put the call down, and look for the right help. Following, it is to call the customer back, which is not a good way to provide excellent customer service. With UC in place, agents have a better chance of quickly resolving issues, requiring only one phone call to assist customers.
API and CRM:
For many businesses, CRM software is essential for managing and maintaining their customer relationships. A company can examine its interactions with past, current, and potential customers thanks to CRM suites. Voice services can streamline workflows, fill the CRM database with caller information, and provide centralized call history, call matching, and click-to-call mechanisms, among other features when integrated with CRM platforms.
Building VoIP Integration:
Many VoIP service providers and manufacturers offer APIs that can be used to create your own interactions. There is an availability of applications and services you use for businesses that require software integration that is more individualized. API integrations that meet your requirements can be created and developed with the right information and resources.
To Conclude:
"There is no end to the possibilities! It is to remind the users of any technology that a prediction can come true if it is perfectly planned".
Every time there is a need for a new feature or customized combination of features. Technology comes up with a new possibility to meet the needs. 
Vitel Global is one such VoIP API provider offering hands to businesses of every size (small, medium, or large). We serve business organizations with customized VoIP solutions guiding them towards improved productivity. If you want to know more about the available plans in business VoIP solutions, click on Unlimited Calling Plans For Business.
Published: October 10th, 2022
Subscribe to Our Latest Updates
Get monthly product and feature updates, the latest industry news, and more!
By submitting this form, you agree we may contact you in the manner described in our Privacy Policy.