Optimize Your Business Communications with a SIP Trunking Provider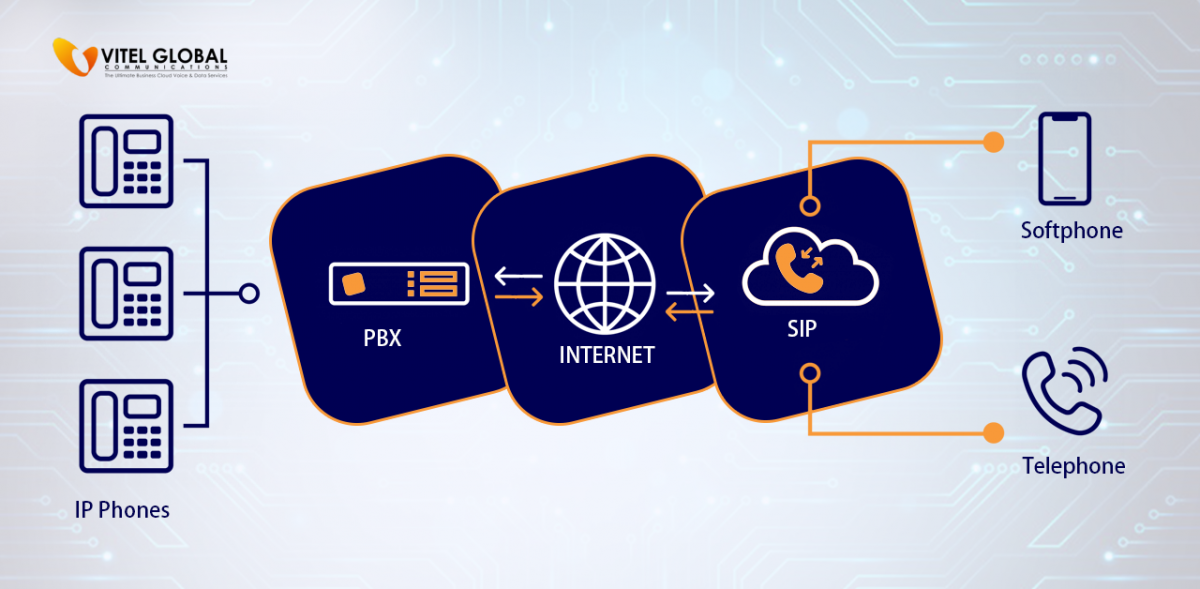 Reading Time: 4 minutes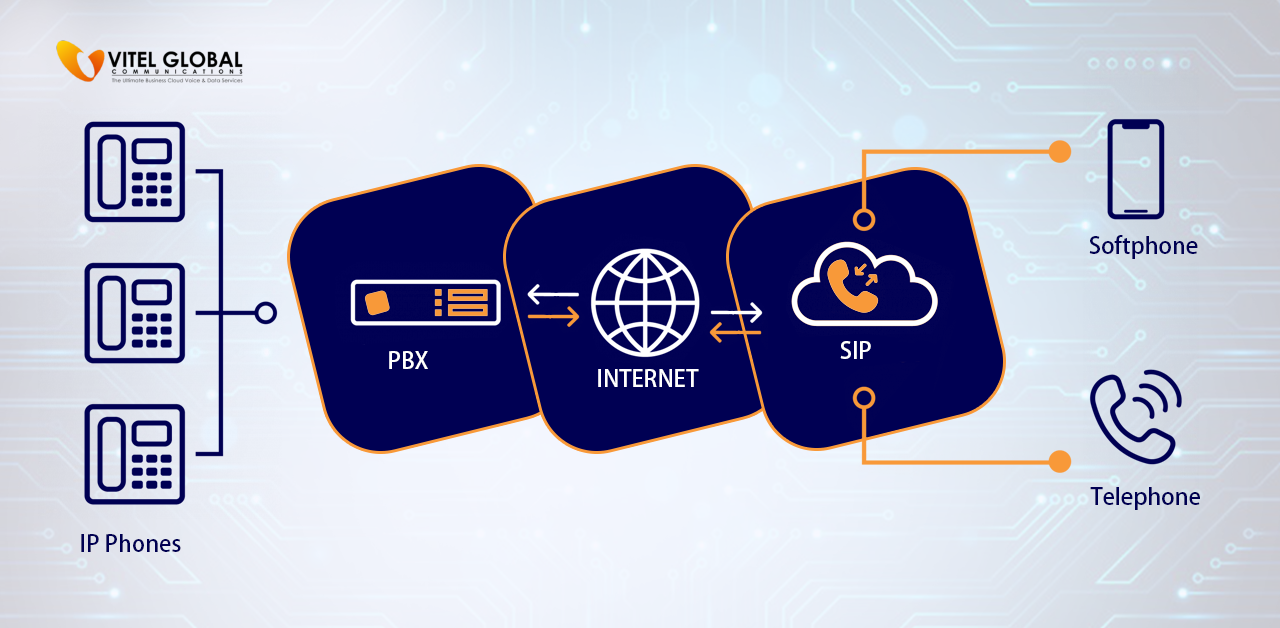 In the recent past, business communication has become very popular, and many businesses are looking for affordable ways to opt for SIP Trunking Provider. It is one of the most practical solutions among all the available solutions.
What Is SIP Trunking?
SIP is a short acronym for Session Initiation Protocol which lets companies make phone calls with the help of the internet. Multiple users could be connected to one particular line of calling in an organization. Trunking is a term referred to as that. Calls can be made easily without requiring any physical device or hardware to be set up.
It improves efficiency by facilitating clear business communication among employees and customers. There are no installation prices or hidden charges while setting up SIP trunking services, which makes it very budget friendly to organizations.
What is Required to Install SIP Trunking?
As discussed earlier, this service does not require hardware to be installed. To start using Business SIP Trunk, you need an internet connection with high bandwidth. It also varies from the number of calls you expect to attend daily. It would be best if you considered both inbound and outbound calls.
A company might also require a SIP license to be legally authorized to install these. If not, finding an IP PBX can also help in such situations. Since it is very easy to install and use, many companies prefer SIP Trunking.
Multiple Components to Consider: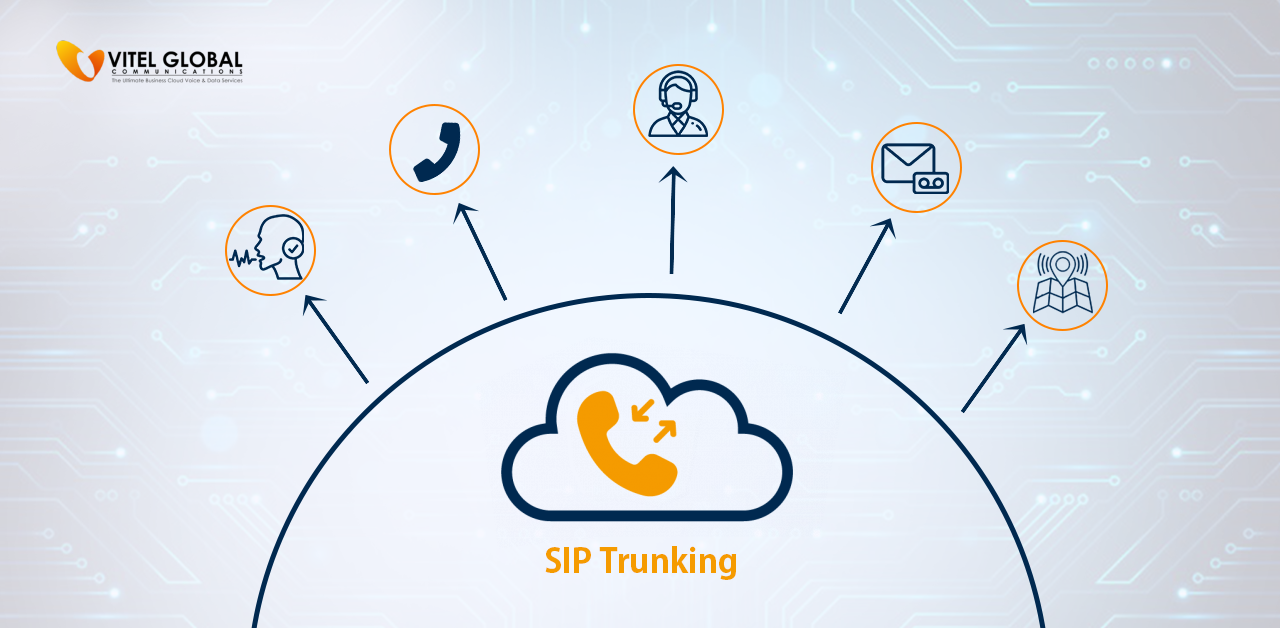 1. Determines Location:
SIP determines the location of the user by observing certain parameters. It offers a registration process to the users priorly. When the calling takes place on a laptop or desktop, the SIP server confirms the availability of further communications to the other parties.
2. Voicemail:
Since the user can use the SIP protocol to register on multiple devices, availability cannot be guaranteed. There will be situations when the receiver might miss out on attending the calls. In such cases, it transfers the calls to other registered locations, devices, or voicemails.
3. Determines The Supporting Features:
A user can use SIP to communicate through any model of business communication. Sometimes, the SIP protocol may not fulfill the user's requirement. For instance, if the user uses cloud-based unified communications as a medium, it may not support presentations on screen.
4. Call Flipping:
Call flipping allows users to transfer an ongoing call from one device to another. In such cases, the benefits of the services also change. For instance, changing from cloud-based UCaaS to the desktop will activate the feature of giving presentations.
5. Voice Quality:
One of the most popular features of using SIP is the high voice quality. The call quality may get a little disturbed due to call flipping. Even after a call flip, it only takes a couple of minutes to adjust, and it returns to normal. Users can add voice or video conference calls as well.
Benefits of Using SIP Trunking:
Many companies that have used Business SIP Trunking have reported several benefits. It has been seen that by using SIP, the statistics of a company have been increasing, which can cater to a company's growth by providing multiple features.
SIP trunking contributes several features that cater to a company's growth. It has increased the company's numerical statistics that prove its benefits.
Therefore, helps to develop the business communication skills of every employee. A few of the most popular benefits that grab the attention of companies are:
1. Affordability:
It is very budget friendly for companies. Every company looks for solutions that reduce expenses and increase profits of the company. Companies get many benefits through business SIP trunk providers, and these services also offer multiple features. All these features coming at an affordable price are a win-win situation for companies.
Using SIP, you can start with very low investments. It does not require high installation prices even while setting up the system in the company. It also charges a convenient method of payment subscriptions.
2. Encourages Flexibility:
These features encourage high accessibility irrespective of the device used. In this digital era, many companies prefer hybrid or remote work cultures. It is no longer hard for companies to connect with their remote employees with the help of this new feature. They can stay connected irrespective of distance, geographical barrier, or time zone.
Using SIP trunking services, all the employees can host meetings, group discussions, virtual events, and many more. The employees can resume all their professional services according to their comfort.
3. Return On Investments:
Companies can adopt these services through a subscription model where the company has to pay a monthly bill for the services they use that month. Every company primarily aims to reduce its expenses and increase its benefits. Acquiring costly business solutions may not be ideal for every company; hence, there are several other benefits it can offer.
Once a company installs the business SIP trunk provider, it can see instant revenue growth. They can understand how to use the services to optimum potential immediately.
4. Reliability:
Once a company installs a business SIP trunk provider as a channel of virtual communication, it will be used for multiple purposes at once. The employees can rely on its services for any business communication. They can use these services to their maximum potential.
Once a company chooses these services, it stays in business for a long period. Therefore, companies must consider reliability a major parameter before making any decision.
Internet downtime or low bandwidth does not affect the usage of these services. They can reroute calls to the alternative mobiles or any devices of the employees provided.
5. UCaaS:
Unified communications usually provide many additional benefits through features like video conferencing, instant messaging on and off the call, group or personal messaging, screen sharing, and others. The call quality is always exceptional when businesses use SIP trunking.
Using unified communications can also be equally beneficial for companies as these features help resolve some serious issues related to business communication and its functioning.
Conclusion:
Every business comes across several challenges, and there are many business solutions that organizations can implement. Business SIP trunk provider is a major business solution aiming to improve business communication. Any company that deals with numerous inbound and outbound calls daily shall adapt to this. It helps to simplify the process of interactions.
Published: February 6th, 2023