Get Your Remote Teams To Collaborate Easily With Vitel Global Communications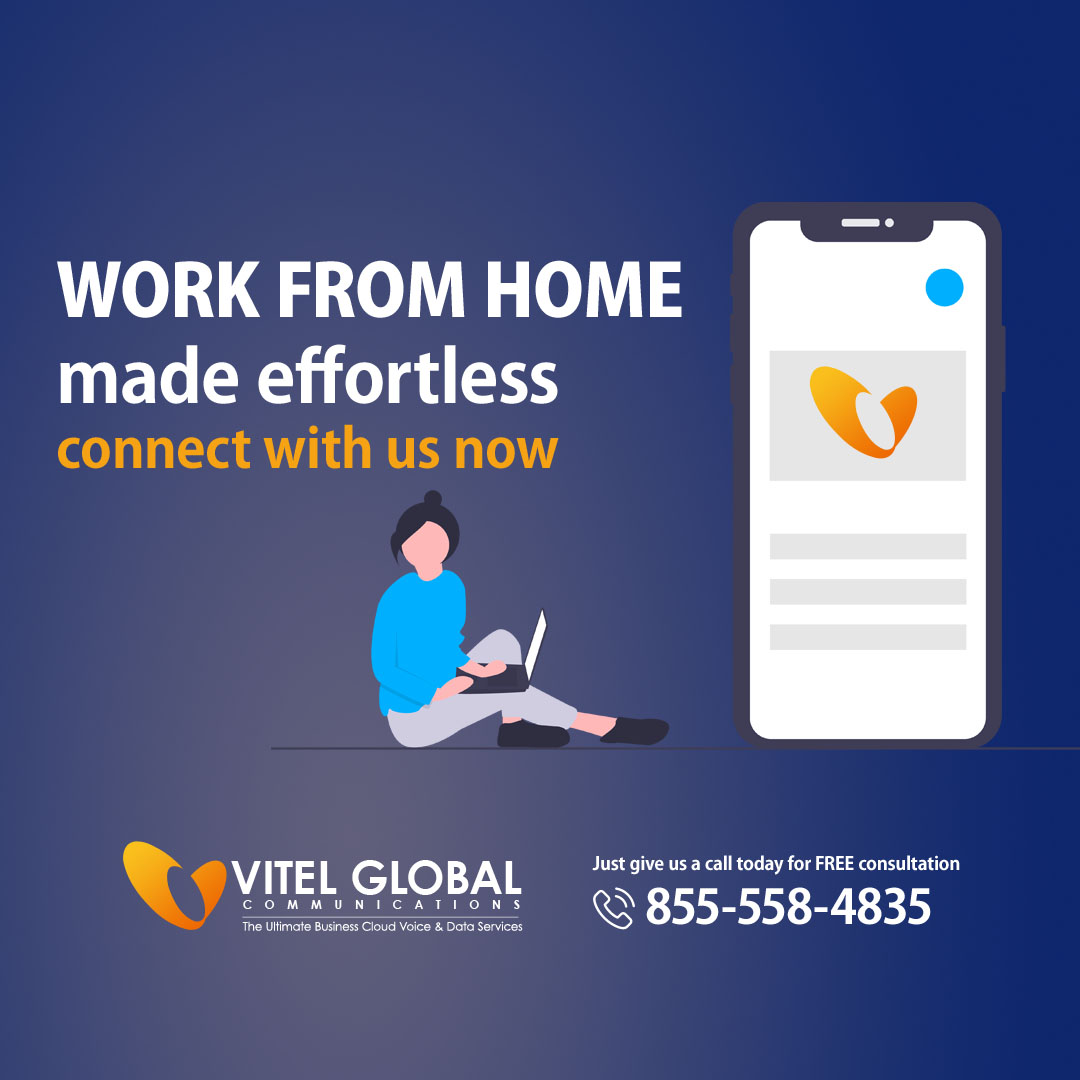 Do you still hesitate to set-up and control your office remotely or concerned to supervise your employees working from home?
No need to worry because Vitel Global Communications ensures to provide you all the tools necessary to function as an integrated part of your team. We are capable of fulfilling all your business requirements including remote desktops, regular video conferencing, and set requirements for home networks. We aim to tie all the remote staff members into a productive team. Vitel Global will create a seamless experience for your employees and anyone who calls into the business. With the best phone system, service agents can easily dial one another by extension, answer calls to the main office lines, transfer calls, access group voicemails and get all important notifications on their device. By using Vitel Global softphone enjoy all PBX cloud features. Managing a remote workforce can be a challenge but with our high visibility features access better insights into employee performance.
Our tools provide you the ability to access detailed call reports to quickly track how long staff are performing on each call, and get to know when and where inbound calls are being answered. Get your remote teams to collaborate on shared projects. We provide a unified communication system which means employees can answer calls on a mobile phone or desktop, not just the standard desk phone. The hosted VoIP system enables the employees to stay connected to the office phone from any location. Your workforce can work from home productively by accessing advanced business communication features. Therefore, Vitel Global has made work from home effortless. We offer reliable and secure services along with advanced features offering tailored services for all sizes of businesses. Being a leading provider of VoIP, PBX services Vitel Global is standing out as the best of other available options in the market.
Please follow and like us: