How Call Center Monitoring Can Enhance Customer Experience?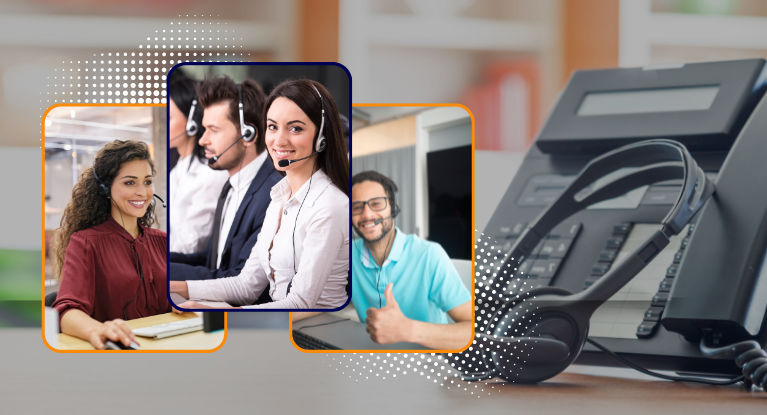 Reading Time: 5 minutes
Introduction to call center monitoring:
In the single line, the evaluation of the conversations in a call center is called call center monitoring. But it is not as simple as said, it helps with quality monitoring and also in validating an agent's performance as well as customer experience. Still, it can also be a better tool to improve customer experience.
There is a great number of purchasers urging organizations to get better at standing by and listening to their input. For this reason, companies have to estimate the call quality by utilizing call focus checking strategies. Assessment of call quality is very essential for further developments with client connections.
Qualitative analysis can improve the customer experience and ascertain the performance of the agents and call centers. Speech analytics can be used by your center monitoring software to find out the reason why customers are contacting. Also, you can understand their feelings about your brand and how to improve their interactions in the future.
Below some notes about how call center monitoring can create best customer experience;
1. Analyze Every Single Call:
If a call center manager could manually review five random calls made by agents for training and quality control, it indicates that only a small percentage of calls are actually assessed for coaching and training. If a manager does not have reliable data, how can he derive useful insights and effectively monitor their call center?
Managers cannot rely their entire review and training plan on a few calls. Because call quality monitoring is all about the changing behavior of agents every day. Managers can improve call center monitoring by using a speech analytics solution that automatically records all calls. It can monitor calls in real time rather than manually trying to review a few numbers of calls.
2. Business Goals Alignment With Customer Experience:
Always remember this! Your customers' expectations should be accurately reflected in your call center monitoring objectives. Do not just expect numbers from your agents. If you do so, it is a waste of time in assigning harmful tasks that could actually hurt the customer experience. In case you do not monitor for and measure what customer's value, you are never aligned.
Do not struggle with AHT (Average Handling Time) so as to cut down the call as soon as possible. This annoys him and customers may be prompted to call back or go to a different service channel if the issue is not addressed properly. Track and improve your agents' first call resolution rate (FCR) and this is one way to gauge employee productivity and lead him to improve customer satisfaction. Keep in mind that you cannot evaluate your agents on independent parameters.
There are 2 categories of call center monitoring. They are performance and quality control and must be monitored as one entity.
3. Quality Assurance:
This enables you to simultaneously enhance employee performance and customer satisfaction. You must evaluate calls and provide employees with feedback on how they can improve and identify potential customer service issues. For this, you will need to listen in on phone calls and note the following in order to carry out quality assurance monitoring.
Apart from this, you must also monitor how agents handle calls, whether or not they are adhering to company policies, the tone of the calls, how customers are received, and the average length of calls between departments. After listening to a call, you can give the agent feedback on what they did well and where they need help.
4. Monitoring Performance:
Performance monitoring is used to monitor employee productivity and especially their call handling capacity over time. You can also track how many customers hang up on you when you call them or how many of them are getting resolutions.
5. Screen Execution Measurements:
Identify areas where the agents may require additional support by these metrics. This includes the number of calls taken, average call length and many other call parameters. For example, if an agent receives a lot of calls with long average wait times, they may require more training on how to handle calls more effectively.
Any call center's success depends on both performance and quality. By monitoring various aspects, you can enhance your call center on many levels.
Best Practices For Monitoring a Call Center:
Do not always try to chase the numbers. It's common for brands to think that call centers and agent performance should only be focused on speed and cost reduction. To achieve this, they use metrics like average handle time. However, this strategy might result in unhappy customers and employee burnout.
Not Numbers, Customer Experience is Top Priority:
While efficiency is always important, the best method is to intuitively understand and address customer needs and simultaneously provide your agents with the information they need. It is to identify that the company's morale and customers' faith will suffer if it only focuses on cutting costs and ignores the above-mentioned issues.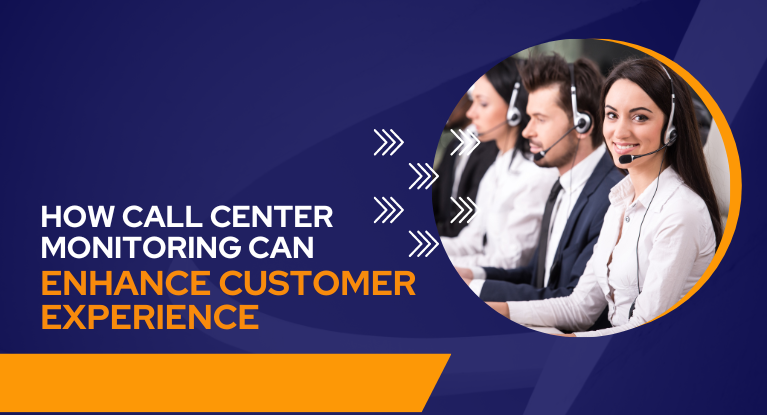 Quality Interaction of Agent with Customer Experience:
An agent must have specific goals to provide best service to customers. Hence, one must understand what a quality customer interaction looks like. When it comes to call center monitoring.
Some examples of metrics to consider include some metrics. Monitor the agent's tone on calls compared with your brand tone. It must be friendly and composed and meet the compliance requirements. Look for the agent's inquiry and wait times and the solution given.
This concept changes over time, so provide your contact center agents with regular training.
Accuracy:
Start reviewing all phone calls using a quality monitoring center software. It will help you to get the most accurate understanding of actual situations that happen in the call. You can guide the agent better with some additional training, if this takes place in real time. With this software, you can assure to enhance both performance and the customer experience.
Train Your Agent Through Feedback:
Training your contact center agents should be based on what customer's feelings help them improve performance. Your employees ought to be able to access customer's information about his past calls and scores so that he can assist them better with changing individual interactions and driving business outcomes.
You can establish a better customer and agent engagement and improved assistance only through proper training. And this could be done with accurate feedback.
Conclusion:
Closing this discussion here, it is important to inform you that there is no ideal call center monitoring formula.
Else, it may be different for different companies starting from the inputs to the out coming products. However, when establishing a call center monitoring system, you must adhere to certain principles. Any call monitoring system's ultimate objective moves towards best possible customer service.
Besides, it is very crucial to understand that while monitoring a call center, it is very sensitive so that this can make your agents insecure. They might feel that their calls are continuously being recorded, watched and judged constantly. To know more about business phone solutions visit here for Live Demo
Published: November 30th, 2022