24/7 Customer Support: How Cloud-Based Phone Systems Can Help Small Businesses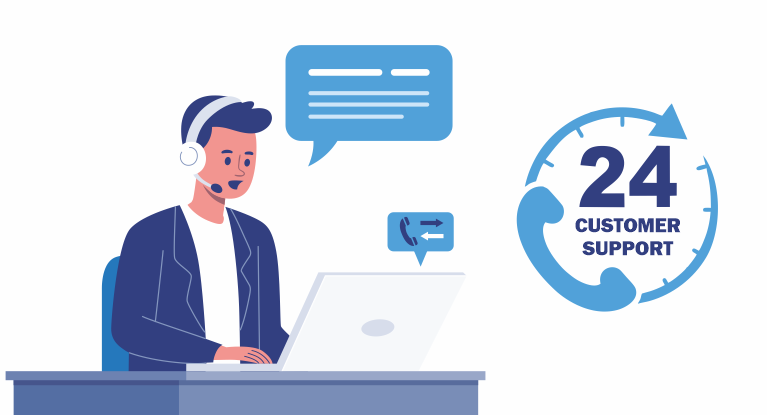 Reading Time: 4 minutes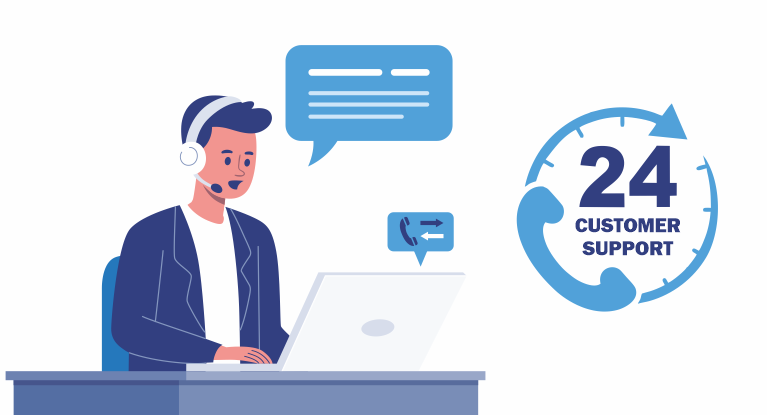 In this article, you'll learn how cloud-based phone systems can help small businesses thrive in a world that's always on the go.
Small Business Trends:
1. Small businesses are increasingly turning to business phone systems to reduce their IT costs and improve their phone operations.
2. It allows businesses to centralize their voice and contact management in one place. It helps to reduce the need for multiple phone systems and makes it easier for customers to reach your business.
3. This phone system also offers a variety of features that can help small businesses improve their customer service. These features include call routing, call recording, and chatbots.
4. Using our IP phone system, small businesses can reduce their reliance on human resources and increase efficiency.
Why Cloud-Based Phone Systems?
Cloud-based phone systems provide many benefits for small businesses. One reason is that they are easier to use. Small businesses can access the system from any device or computer, making it more convenient.
Another benefit is that business phone systems are reliable. They are not as likely to experience problems like dropped calls or slow internet speeds. 
Businesses rely on cloud business phone systems to keep communication open and fluid.
We also offer a variety of features that are useful for small businesses. These include call recording, voicemail, and contact management. These tools help small businesses to keep track of their contacts and memos. Customer relationships can be managed smoothly and efficiently with our features and used to maintain customer relationships smoothly and efficiently.
Benefits of Cloud IP Phone Systems:
IP Phone system provides many benefits to small businesses.
They allow businesses to save money on phone costs.
They make it easy to manage phone calls from a single location.
They help businesses to keep track of phone calls and responses.
They are secure and confidential.
How to Set up Your Cloud IP Phone System?
A Cloud Pbx phone system is the option for businesses that need help managing their customer interactions. It enables companies to manage their customer interactions from a single location. This system is also accessible from any internet-connected device.
Setting up these phone systems is simple. You will need to purchase the necessary software and configure it to work with your business needs. Once the system got set up, you can start managing your customer interactions from the comfort of your own home or office.
This is an excellent way for small businesses to improve customer interactions. They are simple to set up and manage, making them ideal for busy companies.
Getting Started:
If you are a small business and need to upgrade your phone system, we offer several options that suit your business needs. You can either go with a traditional phone system installed in your office or choose a cloud-based business phone.
Traditional phone systems installed on physical hardware in your office mean that you have to buy the hardware and install it yourself. The disadvantage of this type of system is that it can be difficult to upgrade or change the hardware if you need to.
These systems run on servers in the cloud so you don't have to buy any hardware or install anything yourself. You can access your system from any device that has internet access, including your smartphone and laptop.
Cloud VoIP Phone Systems offer several advantages over traditional phone systems. They are easier to upgrade because you don't have to worry about buying new hardware. They are also easier to manage because you don't have to worry about installing or configuring the system yourself.
If you are looking for a way to upgrade your phone system, consider using a cloud-based phone system instead of a traditional one.
What Happens Next?
As businesses continue to grow and expand, the need for better customer support becomes increasingly important. This can help small enterprises provide excellent customer service without investing in expensive infrastructure or staff.
The first step in using a VoIP phone system is to decide what type of phone system you want. There are three major phone systems: hosted, hosted with cloud PBX, and private cloud. Hosted phone systems are hosted by a third party, such as Google or Microsoft. These systems require minimal setup and are often cheaper than remote or cloud-based phone systems.
Using Business VoIP Services is the best option for small businesses because they require no upfront investment. They also offer many benefits, such as adding new phones quickly and easily, scalability, and security. These VoIP Phone Solutions allow you to manage your calls from anywhere globally, which can be especially useful for remote workers.
If you're looking for excellent customer support without spending a lot of money, switch to your desired plans offered by Vitel Global.
Conclusion:
Our VoIP services offer several benefits for small businesses, including managing calls centrally, receiving alerts and messages in real time, and accessing recordings of past calls. By consolidating these functions into a single platform, businesses can free up staff time to focus on other tasks. Additionally, by keeping customer data centralized, companies can avoid the risk of losing information or becoming infected with ransomware.
Visit our blog to get more information about Corporate Phone Service for Business!
Published: June 3rd, 2022
Subscribe to Our Latest Updates
Get monthly product and feature updates, the latest industry news, and more!
By submitting this form, you agree we may contact you in the manner described in our Privacy Policy.