Is your Business Adapting The Virtual World To Step Up Towards The Increase Of Your Business Productivity?
Reading Time: 2 minutes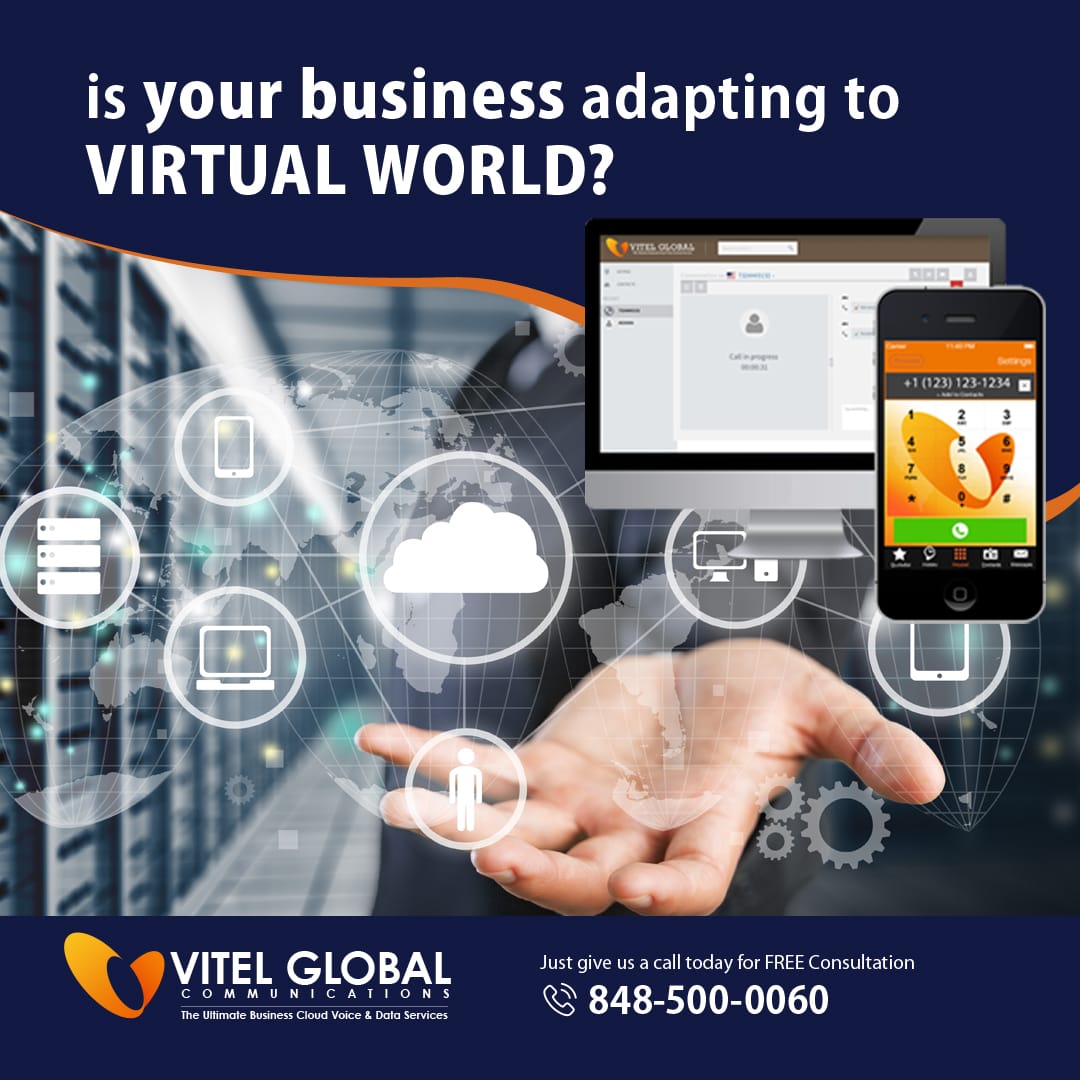 In the time of online business, it is necessary to adapt to a virtual world for providing perfect online services and making the most of your business. For adapting to a virtual world your business needs to have a communication system that encompasses facilities of cloud communication which opens up the doors of the virtual world for your business.
Does your business communication system have the capability of providing you the cloud communication features and makes your business able to adapt to the virtual world to take a step up towards the increase of your business productivity?
Vitel Global Communications keeps updating its business communication infrastructure with the requirement of the contemporary situations and sets of standards therefore it has upgraded its communication modalities according to the current digital world which encompasses utilities of modern technologies and makes communication service frictionless and consistent. In this sequence we have formed a Cloud Business Phone System based on modern digital technologies which keeps all the utilities that make your business communication able to adapt to the virtual world in which you can use various communication services based on the cloud technology.
In this virtual platform you can engage your employees so that they can work together from different locations with the cloud telephony and your business communication remains consistent in all circumstances and all the time. This ensures the reliability of your business and its services.
For all those business which are facing a drop in there economy and productivity due to the lack of consistency in its business communication, Vitel Global Communication's Cloud Business Phone System resolves this issue with the in built Cloud VoIP solutions which provides unlimited plans for data, calling & chat and improves the quality of your business communication as well as efficiency of every call of your business made by your employees.
Published: November 17th, 2020