Enable Your Agents to Work From Home – VoIP Solutions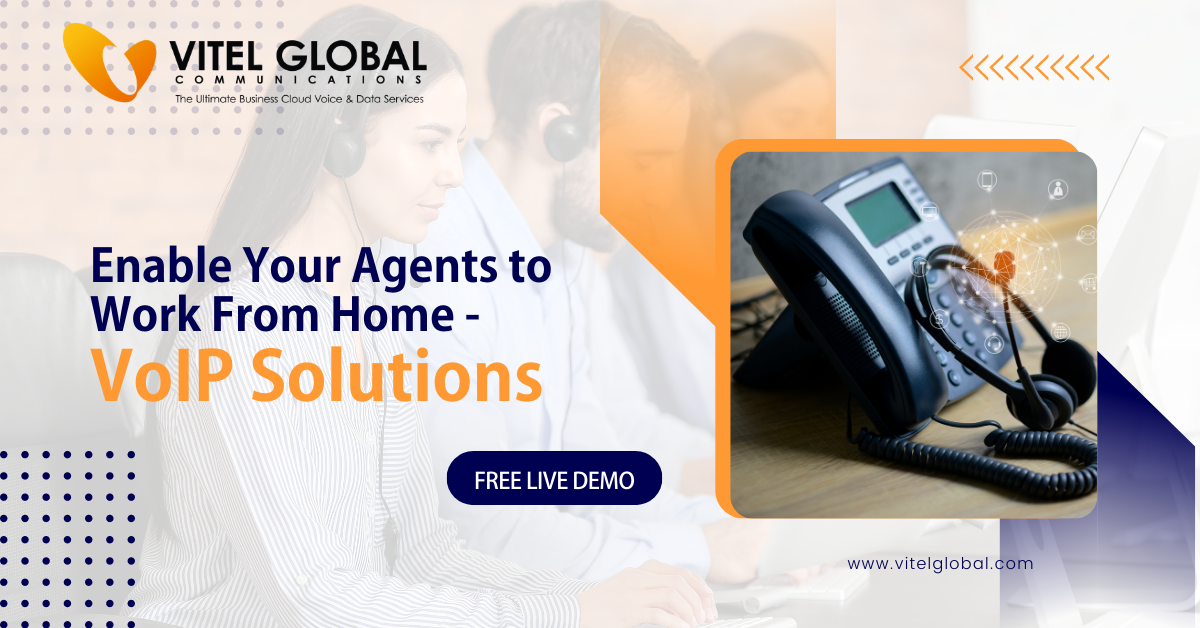 Reading Time: 2 minutes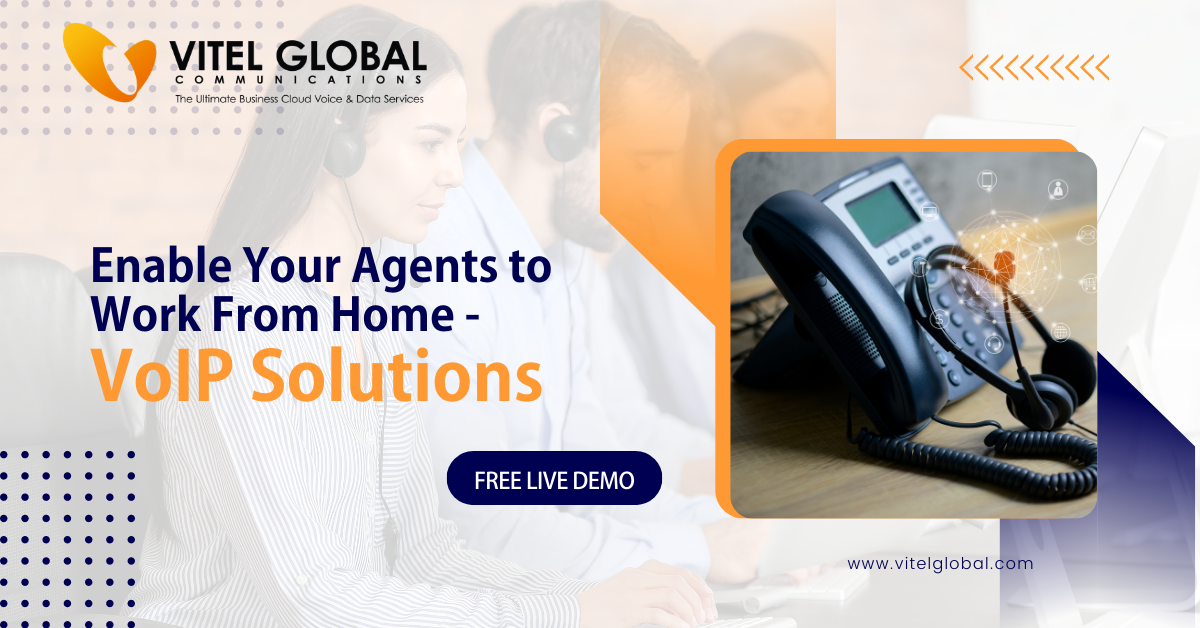 Communication is a necessary condition for every enterprise to deliver desired services to customers and to achieve organizational objectives. Vitel Global Communications provides the best business VoIP Solutions. It allows you to connect from anywhere in the world and share business ideas and deliver work all in one place.
Enable your agents to work from home during COVID-19 with Vitel Global business communications services with maximum customer engagement. Our communication software is super easy to use, with high-tech communication features along with an innovative user interface that enables you to have uninterrupted calls, chats, and conferences.
Our state-of-the-art communication tools provide you with the appropriate office environment with HD audio and video.
Hence, safeguard your employees by providing them with the best business communication solutions. It helps employees to work from home and stay productive.
We provide all communication features on a single platform. Start virtual meetings, send messages, and more regardless of place and device. Our remote support made it easy to bring remote agents together to deliver quality service to customers. Vitel Global collaboration tools allow for real-time communication that enhances customer relationships.
Stay engaged with your teammates and customers using advanced communication tools like team messaging and video communication. Our powerful remote work tools are useful to keep businesses moving forward with enhanced productivity even in the event of a crisis. We ensure robust security and reliable communication services for your business operations. For further details give us a call today and have a free consultation.
Published: June 8th, 2020