Enhance Productivity Easily With Cloud-Based Business Phone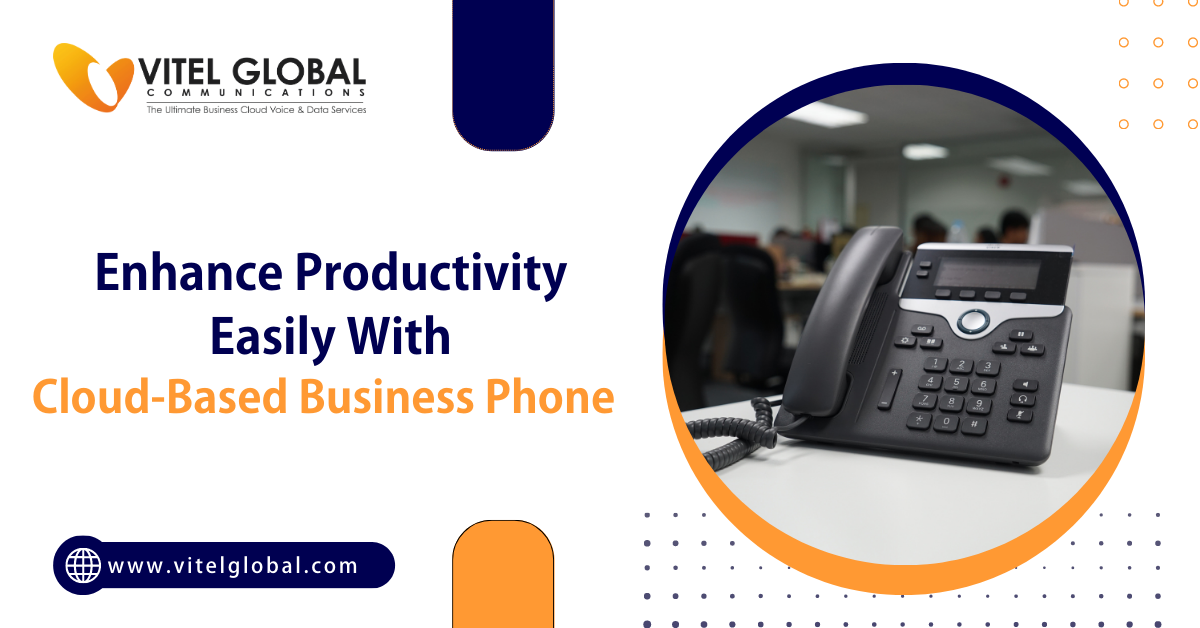 Vitel Global Communications is a Cloud-Based Business Phone system provider and collaboration platform that provides a wide range of business phone features to help businesses streamline their communication needs.
It offers a suite of features that includes voice and video calling, messaging, and more. The platform is designed to be user-friendly, making it easy for anyone to use, regardless of their technical expertise.
In this current situation, every company wants its employees to work from remote locations. It is necessary for a business to have appropriate tools to connect with its customers and teammates.
In this article, we will discuss how we can benefit your business and help your team work together seamlessly.
Business Phone Services:
We offer world-class business phone services that include certain excellent features.
Video conferencing.
Text messaging.
IVR systems.
Call recordings.
Conference bridging.
Extension.
CRM and ATS integration, and many more.
With our communication services, you can easily collaborate with your teammates and stay connected with customers remotely.
We provide the best voice and data solutions. It is so easy for employees to connect to a central system. All the plans come up with flexibility that helps you to customize the projects according to your requirements. Hence, remote locations can never interrupt your business.
With our modern phone system, you can enjoy absolute control over every business-related process even from your home. Our hosted cloud PBX service provides the best quality features at affordable prices. As our unified services enable you to maintain accurate visibility across the business. By using view extension presence, monitor and manage call centre features along with click-to-dial features, regardless of the size of the business.
However, Vitel Global Communications is the best solution to manage and control business activities, and collaborate with your teammates. It enhances productivity by maintaining business continuity.
Please follow and like us: