Live Chat vs Phone Support: Which is better for your business?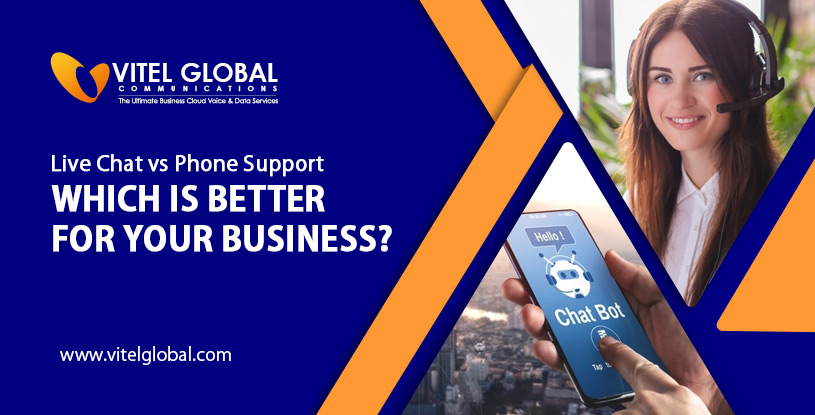 Reading Time: < 1 minute
The different communication services to reach the customers: Live chat, and business phone support.
What is Live Chat?
Live chat is the process of calling customers with the businesses instantly through a website or mobile application.
Benefits Of LIVE Chat
24/7 customer support
Improves efficiency
Handles multiple customers at a time
Time-saving
Cost saving
Instant response
No repeated calls are gained from the customers
Time-saving process for the customers avoiding the contact details of the business
Time-saving for business that avoids handling waste calls.
Easy monitoring
Easy to integrate into the business website
Provides security to the customer
What is Phone Support?
Business phone support is the process of handling customer issues through the phone. This is the best procedure for handling customers as issues or product related queries are handled in a better way compared to live chat.
Benefits Of Phone Support
Helps in resolving complex issues
Call recordings
Call monitoring
Personal connections are maintained easily
Immediate response to the customers
Gives information in detail
Easily accessible
Boosts productivity
Positive customer experiences
Easy to use
There are both pros and cons for every technology, similarly, both live chat and phone support when integrated with the business communication system helps in increasing the productivity of any business as the chance of resolving customer issues increase by double. So, we suggest integrating both the communication tools that need to be implemented for your business for good results.
Published: January 20th, 2022