Opt For The Best Cloud VOIP System To Meet All Your Business Needs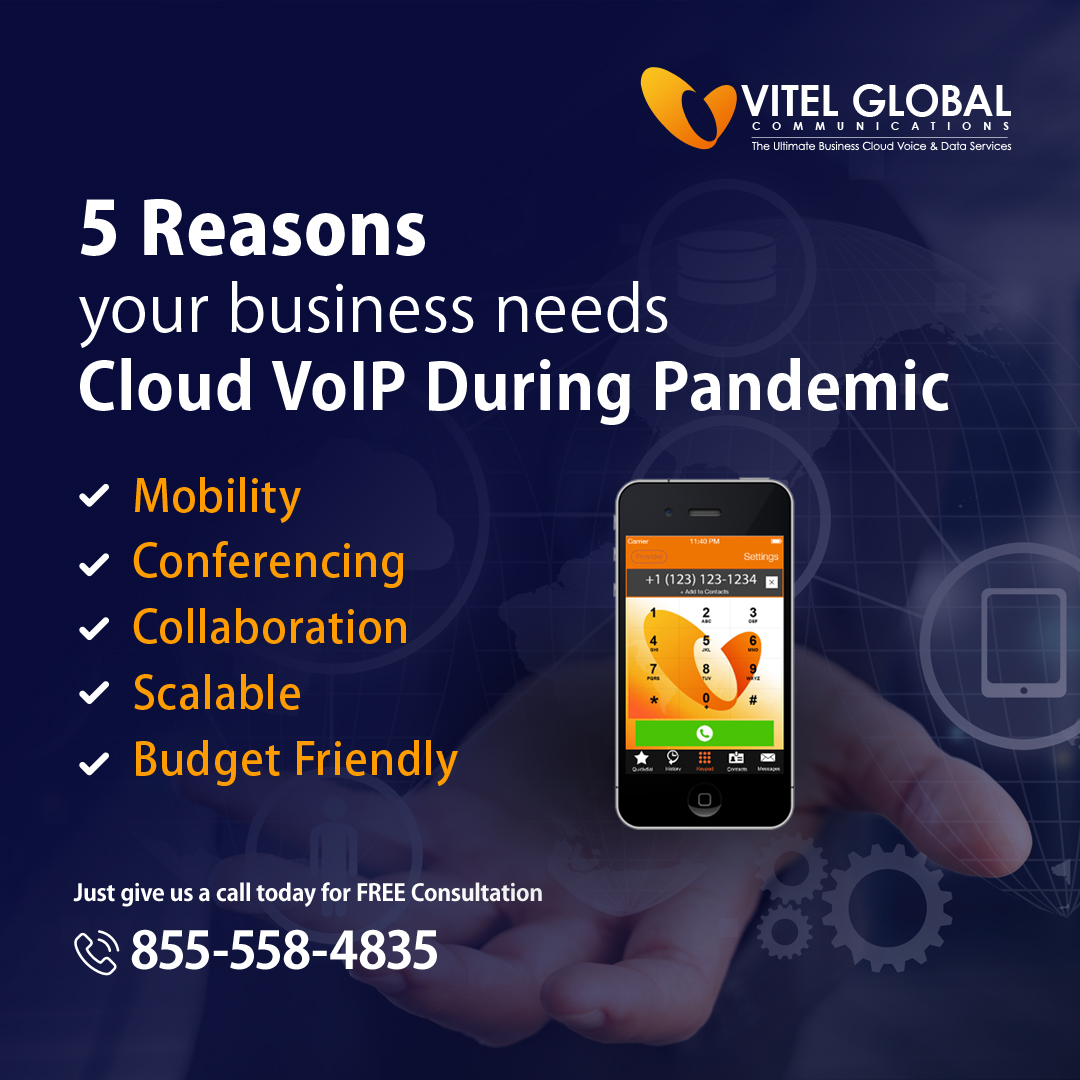 Every business in this digital world needs to meet every single criteria of digitalisation to stand out from cutthroat competition. Vitel Global Communications provides the best cloud VoIP system that is efficient to meet all your business needs. Due to the pandemic of COVID-19 all businesses have moved remotely. The transition is not easy as it requires an intelligent communication system along with all set support and integration solutions.
However, we have made it easy with a dedicated team and are still working to make every process more convenient for our clients. VoIP technology has transformed complex business tasks into simpler ones.
Our cloud VoIP system provides all necessary features to increase business productivity. It supports mobility, working remotely has never been so convenient. You don't need to worry about your mobile workforce, you can access every insight of their performance. Hence, a proper communication can clearly converse the objectives and feedback, that can help your employees to perform better. You can arrange effective calls or conduct virtual meetings. Our communication system offers a strong and consistent collaboration. High quality audio and video conferencing will allow you to connect people from two different departments and countries. Our high-tech business communication tools provide you the features of conference bridging.
Our services are scalable and customisable. You can select any plan according to your business requirement and suitability. You are welcome to adjust your plans as your business grows. We offer reliable services to every size of business, from small sized to large ones. We are capable of providing you the features that can help your business to grow and be productive. The best cloud VoIP system is certainly in your budget. You can see and control how your charges are generated. However, all the communication solutions are budget friendly and can eliminate extra costs.
Please follow and like us: