Powerful Live Call Reporting System To Track & Manage Your Employees Call's Effectively
Reading Time: 2 minutes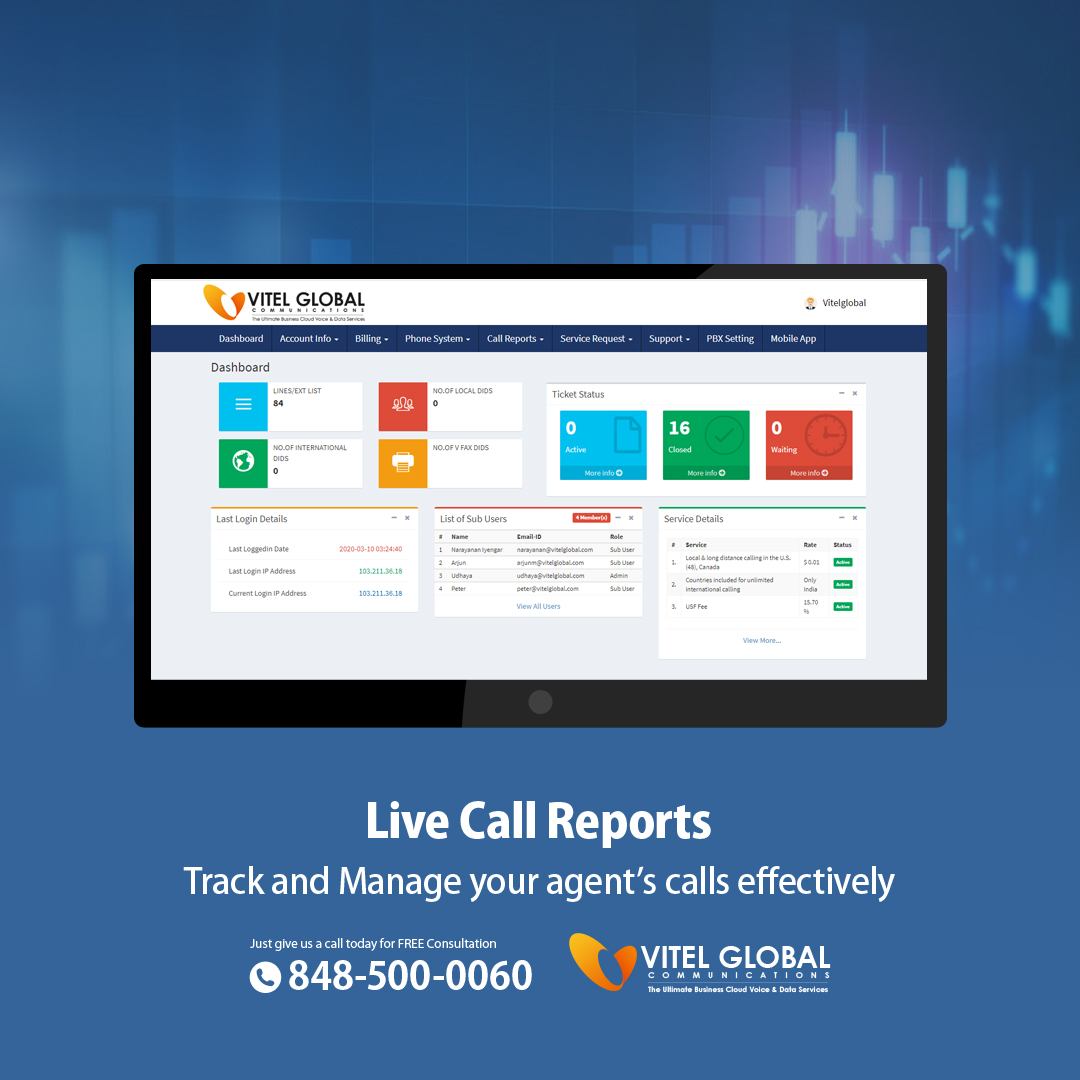 If you are running a business and you have a remote staff in your hub and you have a question in your mind about how to manage? or track your remote staff's calls easily?
So that you can make better decisions to enhance the productivity of your employees. In this particular case, you might think of investing in call reporting software that can help you to track and manage your employees' calls. But now you don't have to be concerned about it with Vitel Global Communication's unified solution.
Vitel Global Communications unified communication solutions have brought you a powerful Live Call Reporting System. With this powerful feature, you are now able to keep an eye on your remote staff and track the real-time performance of all your employees conveniently. Not only just tracking your employees' live call reports, but our Live Call Reporting System is also packed with certain useful features that will help you to boost your business growth.
Other than tracking and managing the Live Call Reports of your employees, our Live Call Reporting System enables you to track Historical Reports data of your employees by date and time, schedule receiving reports of your employees by email, detect potential issues in call traffic, fraud management, integrated call recording to manage call reports easily.
Vitel Global's robust Live Call Report System is very useful for analyzing your employee's performance and abilities in real-time so you can make better decisions to manage all your end-to-end customer services, retouch your employee's abilities and make your customer services more efficient. It helps you to make more profit in your business and increase its growth rate.
Vitel Global Communications is the best-unified communication solution and provides this Robust feature within all of its plans so you don't have to invest separately in a business communication system and a live call reporting software as we provide both services in your business communication modules.
Published: July 16th, 2020