Business Communication Solution: Robust Desktop App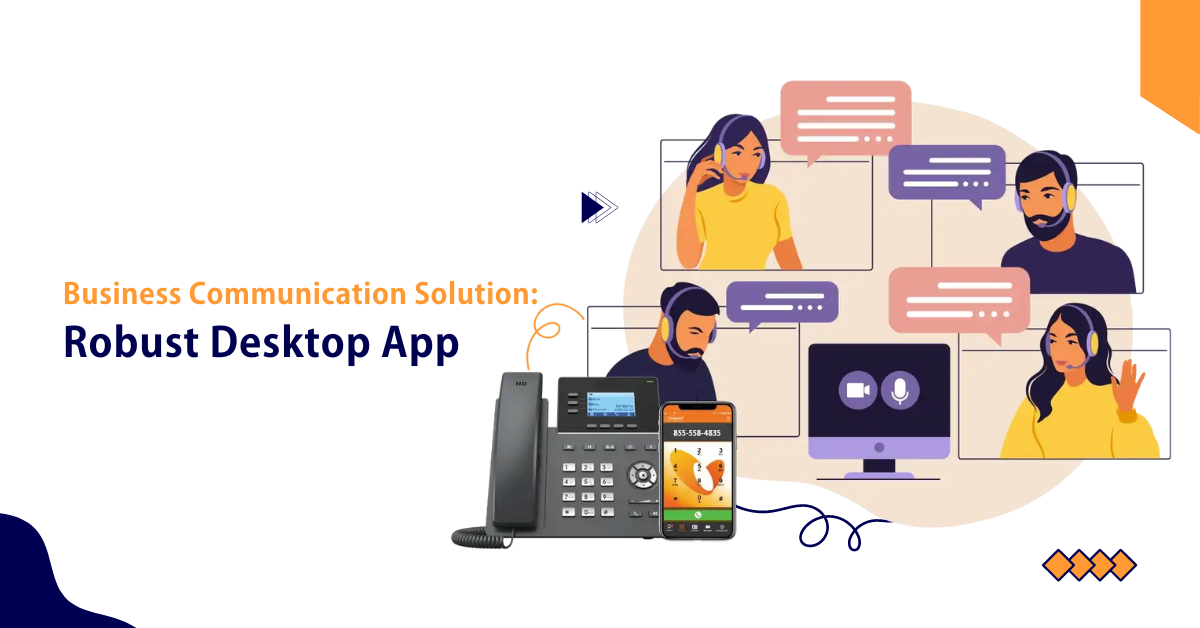 Reading Time: 2 minutes
Enhance business communication with robust desktop app. Streamline processes & improve collaboration. Computers are an integral part of Information Technology as it plays an important role in data sharing.
With multiple abilities and multitasking capabilities, computers have revolutionised the ways to work in different ways, being more efficient towards your services and more focused towards your goals. Besides the information technology and data sharing computers are now capable of letting us communicate with people from different far away locations. Currently computers are able to perform every single task that is based on digital technologies whether it is to create a project, create data files, share your data and communicate individually or in a group.
When modern computers are capable of performing so many tasks then it is very helpful for businesses to use computers for their business communication and collaboration. In the current time if a business is using computers for their business communication then it is taking the best advantages of the modern technologies and moving ahead in the path of increasing its productivity.
Robust Desktop App:
Vitel Global Communications robust Desktop App is designed for improving your business communication by using our integrated communication tools in your desktop, laptop, tablet and MacBook. For making your business communication a lot more effective, Vitel Global Communications with its unified abilities of improving your business communication has programmed a unified Desktop application which includes all our communication tools and allows you to use them on a single window of your desktop.
Now your employees can perform all the communication tasks on this app including; dialing an extension/number, internet chat, SMS, click to call, click to chat, add contact and view contact details. There is a unified smart sidebar on the window of the application which shows you your favourite contacts and call history so that you can make a call on your favourite contacts just with a single tap and take a look at your recent calls.
Most importantly it allows you to perform all your business operations remotely as it only requires our robust Desktop application and internet connection to engage your employees to work. So now stay productive remotely and collaborate frictionlessly with Vitel Global Communications Desktop Application.
Published: December 9th, 2020