8 Reasons Why Vitel Global Desktop App Suits Your Business?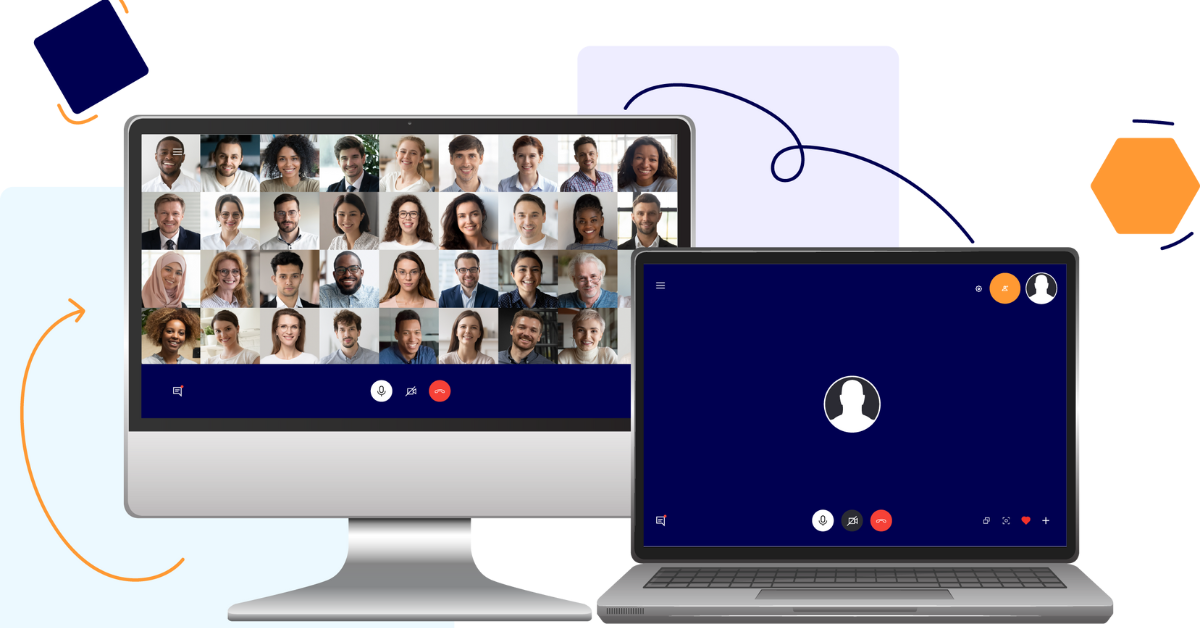 Reading Time:
4
minutes
Since the launch of business phone services, many businesses are now looking towards it. The number of benefits it provides to companies is incredible. Business phone solutions have many additional features that regular residential landlines do not. These business phone features are only suited for businesses and contribute greatly to business growth.
There are a lot of business phone service providers in the market. Although most of them provide similar services, it is important to choose a provider who matches your company's requirements. Among all the global leaders, Vitel Global is one of the strongest contenders in the market.
ABOUT THE COMPANY:
Vitel Global is a company dealing with the products and services of VoIP, also known as a voice-over-internet protocol. We deals with business phone services and provides many extremely useful features for companies. Our services provides business phone features which are explicitly. It simplifies the communication problem in many organizations, both internally and externally.
To simplify its services to the customers and to make them easily accessible, Vitel Global has launched a desktop app. The desktop app provides multiple features that make it easy for clients to use and understand. The desktop is easy to use and user-friendly for almost all companies, irrespective of their industry.
Here are a few reasons why companies should partner with Vitel global and switch to their desktop app: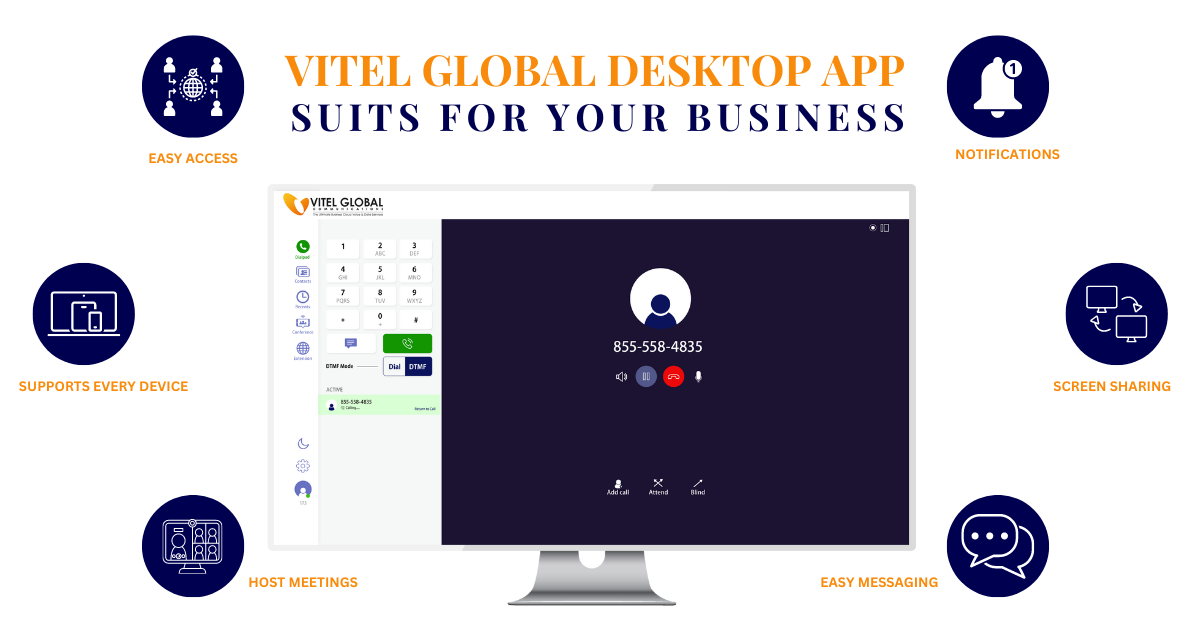 EASY ACCESS:
Using a desktop application is very comfortable and convenient for any employee. The desktop application is compatible with installation on any device and does not require any specific configuration. The employees need to have a set of credentials to access the application.
It is very powerful as they can use and access all the features whenever and wherever needed. There are very few limitations for a desktop application. It helps to increase employee productivity, and the organization can monitor performance and activities.
SUPPORTS EVERY DEVICE:
Every company usually has its own set of devices used in the organization. When adapting to a business phone service, it is important to understand our company's features and check our requirements. It is crucial to choose a service a company can use easily.
In the case of Vitel Global's desktop application, you can install it on any device with ease. Mac, Android, Windows. All kinds of desktops support this application equally. A change in the device will maintain the quality of business phone features and services.
HOST MEETINGS:
Since the evolution of business phone services, many company meetings have been conducted virtually. Companies also prefer this unified communication feature as it is very easy to use and less time taking. Video conferencing can be conveniently done on desktops, especially if they have the help of a webcam.
The Vitel Global desktop application provides UCaaS with no extra effort. It offers multiple features like video conferencing, audio conferencing, or in-call text messages. These features perform better when they are connected to a desktop.
EASY MESSAGING:
Sending multiple messages is very common and expected in any workplace. Professionally, people need to communicate through texts and messages very often. In such cases, unified communication can help businesses through it. They simplify the problem and can help employees communicate with ease.
The companies that adopt Vitel Global's desktop application will have an added advantage. They can send messages to their team members while on video conferencing. They can send personal or group messages, including all the team members at the meeting.
SCREEN SHARING:
As we all know, every company will have multiple meetings and presentations. Presentations are a major source of any business; people intend to convey many messages through them. Often, these presentations take time to catch up on virtually. Instead of people struggling to multi-screen, they can share screens.
Another value-adding advantage of a unified communication service is that it supports screen sharing. The desktop application of Vitel Global also supports the same and lets multiple users view the same screen while keeping the video conference active.
RECORDING AND REPORTS:
Organizations will have to deal with multiple calls in one single day. Some may be extremely important. It is hard for employees to manually note all of the calls. In such cases, business phone features are extremely helpful. They can help employees record important calls easily.
If the organization uses a desktop application, it is very simple to store the data. Unified communications can not only store the data, but they can also transcribe it according to the segments or sections divided. The desktop can maintain multiple call logs of received calls and calls made.
ANALYTICS:
Unified communications can also provide a wonderful business phone feature that will simplify your calling process and analyze the performances or calls to improve the business. Analyzing previous data will help the company develop new marketing campaigns or improve the organization's strategies in different processes.
Through the help of business phone services, companies can encourage their employees to implement new marketing campaigns and see the results. The management can check how well the campaign performed or the returns on investment. It will assist in the rest of the planning functions. These analytics can be well presented on a desktop.
NOTIFICATIONS OR ALERTS:
Businesses need to maintain a successful client relationship to further develop any business. Gaining customer loyalty is the best customer retention technique ever. Business phone features assist companies a lot in maintaining that bond perfectly. An interesting feature of these unified communications is that employees can schedule messages.
Employees must work only short or odd hours to stay in touch with their client base. Desktop applications can be an advantage as they support this feature very well, as they can send notifications, alerts, or reminders anytime by scheduling them. Vitel Global's desktop application can bridge the gap between companies and their clients.
CONCLUSION:
Business phone features are trending, and almost every company wants to adopt them. Although there are multiple phone solution providers in the market, companies must choose a trustworthy provider. Amongst all the providers, Vitel global made its presence stand out by offering quality-based services and showing proven results in increasing clients' productivity.
Companies using Vitel Global's desktop app have seen satisfactory results. There are multiple factors behind this. Understanding these factors and shifting to the desktop app will help the company also grow. It can help provide maximum output with very few expenses incurred.
Book a Free Live Demo and learn how Vitel Global Desktop APP and maximize your teams productivity.
Published: January 11th, 2023
Subscribe to Our Latest Updates
Get monthly product and feature updates, the latest industry news, and more!
By submitting this form, you agree we may contact you in the manner described in our Privacy Policy.