Vitel Global Business Communication Tools Come Up With A Wide Range Of Business Tools Integrated In
Reading Time: 2 minutes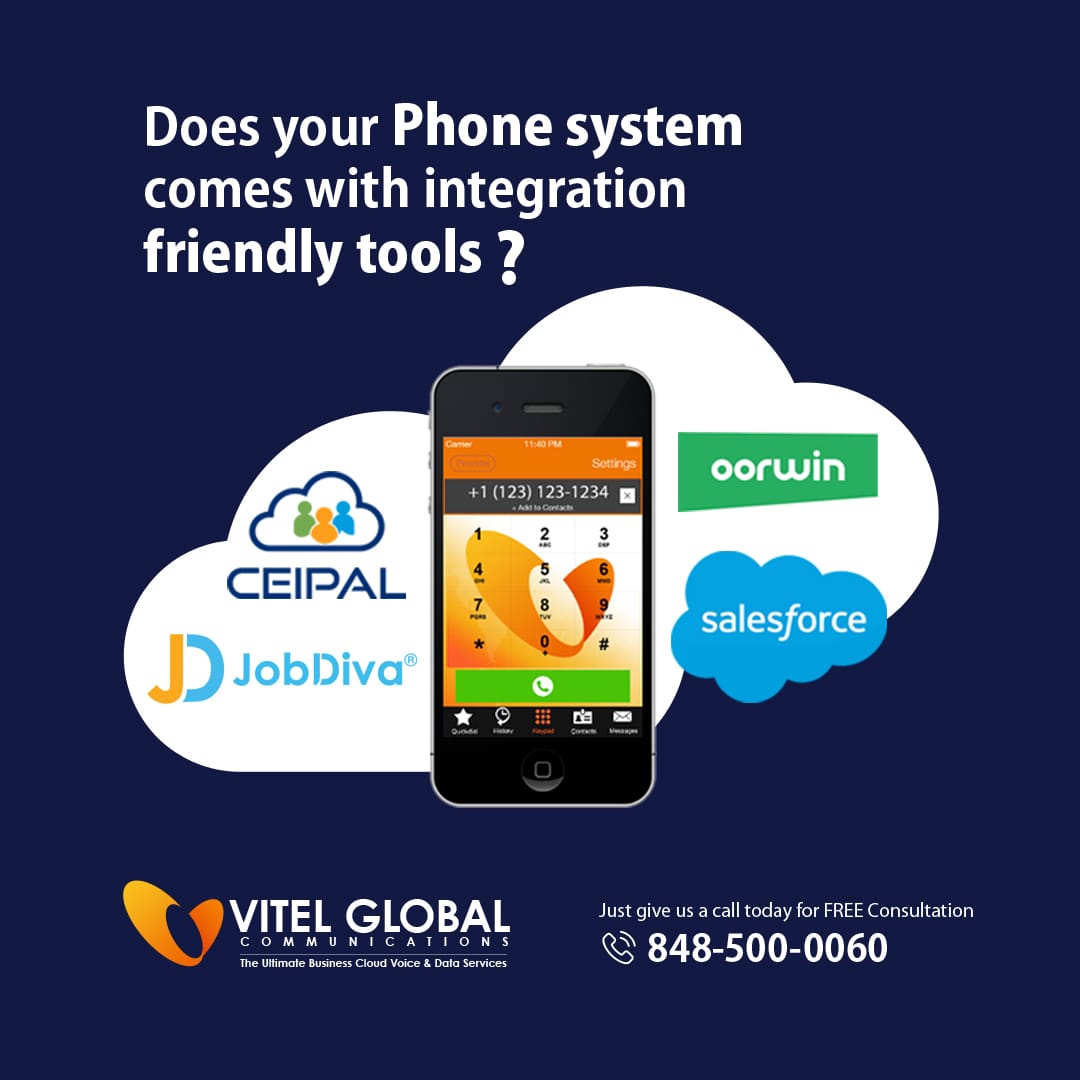 There is a theory that "Integrative administrations are clearly ready to make things more productive as they permit us to utilize various apparatuses at a solitary spot". It is pretty well suitable to business communication because as many tools a non integrated business communication system can not provide you. An integrated business communication system can allow you to use all the communication tools at a single integrated platform. An integrated communication system that is able to provide every single business communication tool in a single platform can be most beneficial for your business organization or enterprise in every way.
Vitel Global Communications provides you an integrated Cloud Business Phone System which holds every basic and advanced communication tools in it and maintains an uptime network for your business communication.
People Must Aware Of Some Essential Business Communication Tools
Our Cloud Business Phone System holds an specialized CRM Integration link which is specially designed to make you able to use all the business communication tools at a single platform as it configures any of your devices and transforms them into the extension of office device through various modalities including Vitel SoftPhones and Vitel Web  so that you and your employees can work anytime from any place without any interruption.
Vitel Global's CRM Integration includes many more benefits that makes your business communication more accomplished and generative. These benefits include click-to-dial, integrated dialpad, automated call logging with notes, PC and Mac support etc. Moreover it makes a user friendly module which is easy to set up and configure within all of your devices and easy to use as well.
Most important thing is the adoption of new techniques and tools. Vitel CRM Integration link makes our Cloud Business Phone System adaptive to utilize new techniques and modalities which are newly introduced for business communication. In this way you don't need to update your business communication system again and again in spite of this you can add and use within your devices as it is automatically added into your systems.
Published: November 12th, 2020
Subscribe to Our Latest Updates
Get monthly product and feature updates, the latest industry news, and more!
By submitting this form, you agree we may contact you in the manner described in our Privacy Policy.