Data-Driven Success: Leveraging Virtual Call Center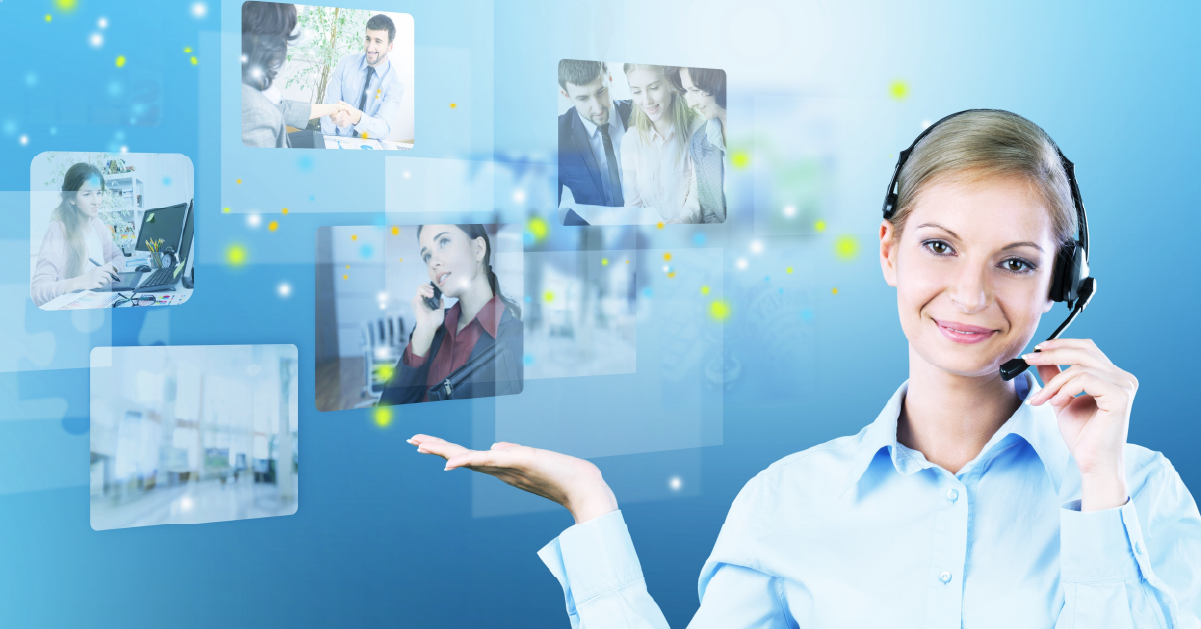 Reading Time:
5
minutes
Technology has the power to change the way we do business for the better. With enough data, finding a way to make elements of your business more efficient is always possible.
One area that can be tremendously helped by technology is your customer service. VoIP Contact center solutions are becoming increasingly popular in the case of a call center. It is because they have the potential to save both money as well as time.
The truth is that customer service doesn't have to be hard work. They can also be highly creative. Many people who use a virtual call center solution can make some incredible money while doing so.
The answers can help you stay competitive. Create great customer service experiences and tell your brand stories better than ever.
A good start is all it takes for your company to succeed during this challenging time for business leaders everywhere. The truth is that customer service is one of those things that we take for granted.
It's possible for a person to help many more customers than they could in any other way.
Introduction:
The results can be stunning. If you want to see your business prosper, acting today can go a long way toward making that happen. It may take some time to get the results you were hoping for, but you will get there eventually.
Call center outsourcing is something to consider if you're looking for help cutting costs regarding your customer service department. This approach can use the technology well, as the solutions are excellent ways to help companies improve customer service. However, before you begin searching for these kinds of solutions, it's important that you give yourself some time to think about the type of phone service that you would like to have in place.
Learn More about Customer Service for enhanced support.
As you're looking into the details of the solutions, it's important to remember that it needs to be a solution that works with your current business operations. The last thing you want is a cheap, low-quality solution that does something other than sit there doing nothing when it comes to helping your business.
Data-driven success. It's not just a buzzword in the business world today. It's increasingly a reality as more and more companies commit to implementing data-driven decision-making into their strategies.
Let us see the importance of leveraging call center agents to drive your company's data-driven success. We'll walk you through how these agents enable you to implement a customer service strategy that is personalized, contextual, and adaptive to your customers' needs.
The agents are an increasingly important part of your service delivery strategy, especially in the field of data-driven success.
The Virtual Call Center Will Normally:
Can record the customer service call data for analysis and reporting. Support various channels of correspondence from a wide assortment of clients. Solutions for big data analytics make it simple to isolate issues and opportunities in your organization, operations, or workforce performance.
How Well Do These Solutions Further Develop Client Assistance?
To measure, benchmark, analyze, and enhance the delivery of your customer service strategies, Virtual call center solutions can assist you in creating an effective virtual infrastructure. With Virtual call center solutions, you'll have the option to:
Install a culture of superior customer service.
Make sure that your company's customer service quality stays the same across the board.
Utilize data-driven decision-making to aid in resource alignment and service level enhancement.
Gain an understanding of each customer and the best ways to meet their requirements.
Answer rapidly to clients with customized, relevant administrations custom-made to their necessities.
We should take a gander at some genuine models where the specialists have helped drive information-driven accomplishment inside the business world.
How Well Do Virtual Call Center Solutions Improve Customer Service?
Virtual call center solutions can help you create an efficient virtual infrastructure to measure, benchmark, analyze, and improve the delivery of your customer service strategies. With small business phone solutions, you'll be able to:
Foster a culture of customer service excellence.
Drive consistency in the quality of customer service across your organization.
Leverage data-driven decision-making to assist in aligning resources and improving service levels.
Learn about customers individually and how best to serve them based on their unique needs and demands.
Respond quickly to customers with personalized, contextual services tailored to their needs.
Let's look at some real-life examples where the agents have helped drive data-driven success within the business world.
The Advantages of it are that it runs through the internet, unlike a brick-and-mortar center.
Benefits:
It can be done from anywhere with an internet connection, allowing business professionals to work at home or while traveling abroad.
The lack of physical office space makes it possible for prices to stay competitively low. If you choose the right company, you'll get expert customer service without needing in-house support staff because people handling calls will be located elsewhere in other countries.
It also means that an in-house call center isn't going to eat up a big chunk of your budget. Since there aren't a lot of physical costs associated with running a call center, it's very cost-effective, much more so than an in-house call center.
If you choose a high-quality company, there is peace of mind knowing they will have employees looking into site maintenance and updating programs regularly. It keeps your website running smoothly and efficiently so your customers get the most out of their experience.
Low cost is another benefit it offers – its overhead costs per employee are less than traditional models. It can make up the difference in revenue that other outsourcing models require to be profitable.
Virtual call centers handle calls 24/7. So you won't have to worry about being reachable at certain hours of the day. You can also schedule breaks for your employees.
How Can Your Call Center Help You Succeed?
Companies that operate a virtual call center are guaranteed success because they can sell their services and products to a much wider audience than those near them in one physical location. It is great news for companies trying to grow and gain more clients.
Most call center facilities offer around-the-clock phone, email, and live chat services. So you can easily reach out to your customers anytime – day or night. This type of customer service allows you to be available any time of the day or night, no matter where your business is located.
It likewise implies that your clients can constantly contact you effectively at whatever point they have an inquiry for you or need help. On top of being truly open whenever of the day, organizations with a virtual call place can afford to enlist educated individuals who will respond to all inquiries decisively.
Further developing client support with numerous factors, for example, restricted assets, ongoing interest changes, and absence of information can take time and exertion. To assist you in taking advantage of your associations with clients and convey what they need from you, here are a few prescribed procedures for ensuring you're utilizing the innovation.
Technology is rapidly becoming the preferred method for enhancing customer service. Many find that it fills a few holes normally connected with physical focuses. Still, attempting to persuade? Here are a few motivations behind why the product is a fantastic choice for providing first-rate client care:
Data On Customer Service Can Be Accessed:
The main information you need to gather is the data about how your clients are doing. With this data available, you can analyze any issues and proactively take care of them.
You Are In Charge:
When you conduct business, what happens and who does it are all entirely up to you. It helps your agency and your customers by allowing you to make adjustments to meet individual requirements.
It Costs Less:
Software for virtual call centers costs the same as in-person call centers. However, it has a significantly lower entry cost than the conventional brick-and-mortar models, which demand high salaries for customer service representatives.
Published: August 30th, 2023
Subscribe to Our Latest Updates
Get monthly product and feature updates, the latest industry news, and more!
By submitting this form, you agree we may contact you in the manner described in our Privacy Policy.