Vitel Global Communications Virtualizes Your Business Communications……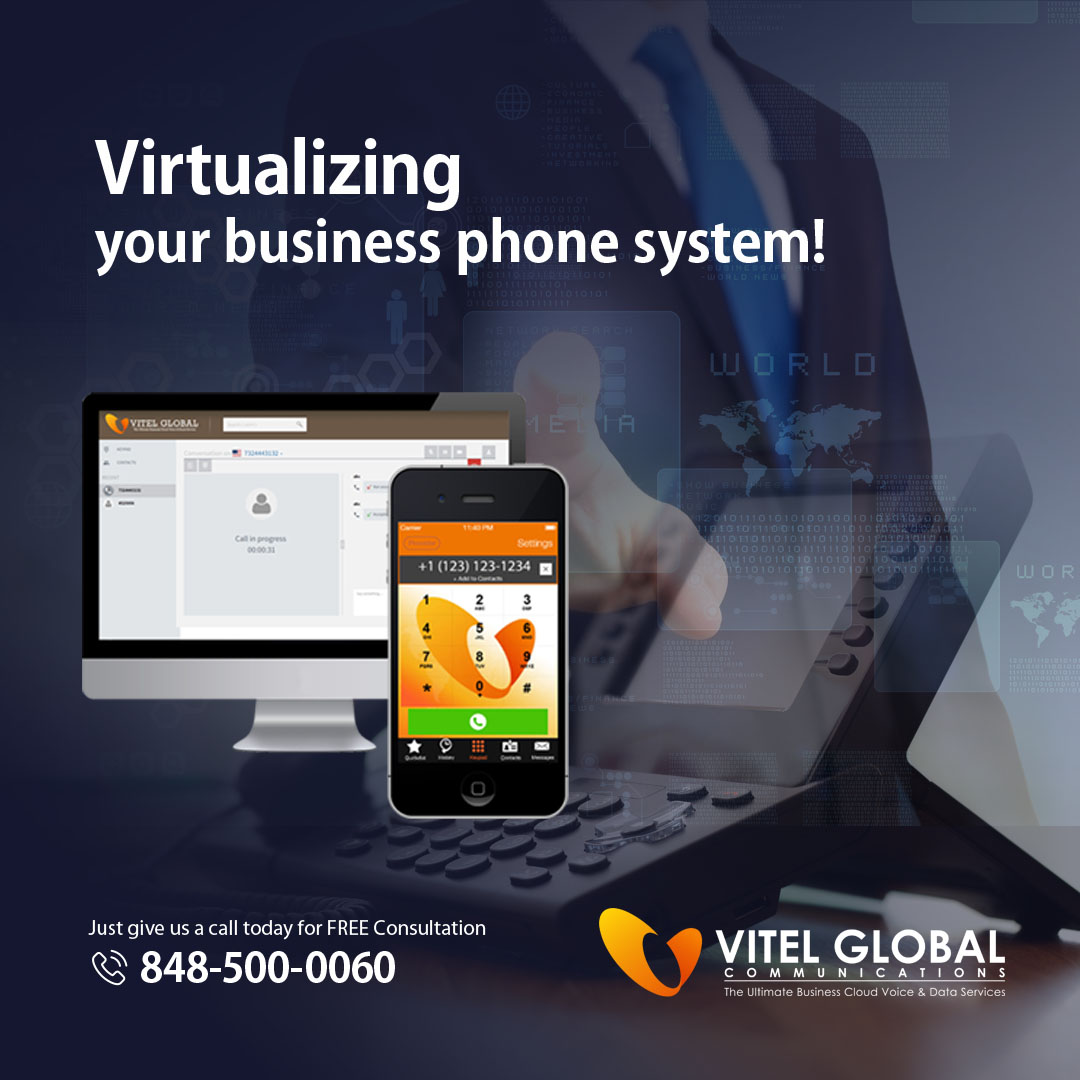 It is well known that the year 2020 will be one of the biggest chapters in history as this year becomes the time period where many conventions are changing so far whether it is social, religious or it is about business trends. As a result of the global crisis, "Covid-19 pandemic", the trend of "being contactless" has started because maintaining a standard distance from others is necessary to prevent the transmission of the Covid-19 virus from person to person.
Currently the term "contactless" is being used everywhere so as it is being used in businesses too. Along these lines there is a trend of contactless trading and business which has become the requirement of businesses in order to improve the economy as we all know this deadly virus has hardly hit the economy of all the countries in the world which are in the grasp of the Covid-19.
In this scenario where social distancing is required to be maintained and there is a trend of contactless trading everywhere, what about your business communication and meetings? What are the ways to make your business communication able to maintain the standards?
Well you've hit the right spot here!
Vitel Global Communications Virtualizes your business communication from the top to bottom that means Vitel Global's business communication tools creates a Virtual Platform for your business communication and collaboration. With the help of our robust Cloud Business Phone System a Virtual Communication Platform is created where you can connect with your employees virtually and you don't have to be physically present in front of each other.
Engaging your employees through the Virtual Communication Platform becomes very helpful for your business to maintain your business continuity during the crucial time of Covid-19 pandemic while your employees can work from there home and seamlessly be connected to each other to collaborate with the team.
But that's not it, virtual meetings are also the part of our Cloud Business Phone System with the help of which you can effectively host a business meeting or take your part in a conference on a virtual platform through the Vitel Global's "Conference Bridging" module.
So virtualize your business communication with Vitel Global Communications to normalise your business communication with extraordinary features to fight against the pandemic and improve your profitability.
Please follow and like us: