WORK FROM ANYWHERE With Vitel Global Communications Unified Business Tools
Reading Time: 2 minutes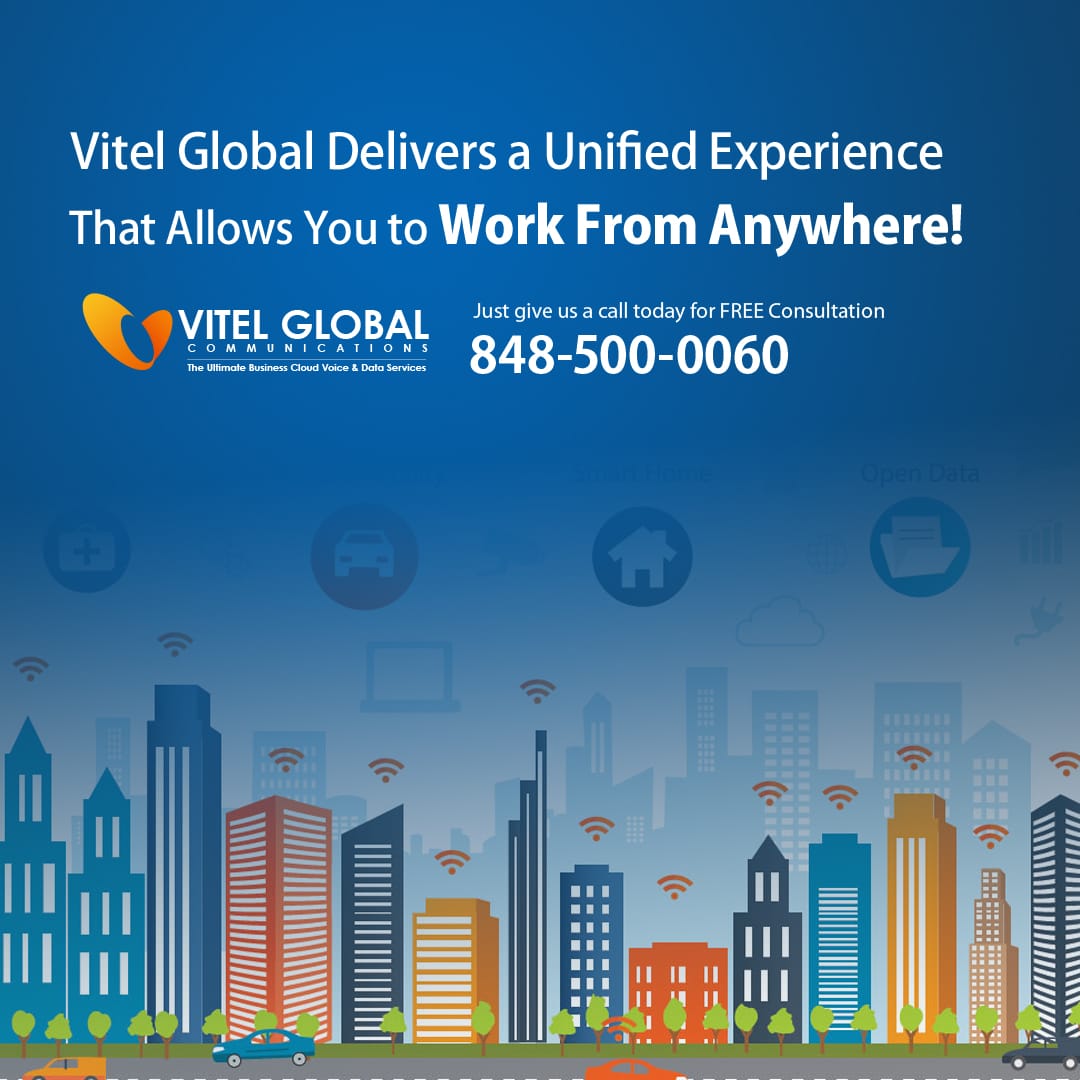 Discover how our Unified business tools empower remote work by streamlining collaboration, communication, and productivity. With our comprehensive suite of solutions, you can seamlessly connect with your team, access files securely, and stay productive from anywhere.
Though communication systems are the only single solution for every single problem of your business i.e. strategize the plans, implement the strategies, collaborate with each other, and deliver the plans to the customers, not all types of business communication systems and business communication providers are ready to fulfill the requirements of business communication in Covid-19 crisis time. In this particular situation, you need a business communication system that helps you to boost your business productivity & efficiency and seamlessly helps you to implement the standards of Covid-19 which are made to stop the spread of the virus.
Vitel Global Communications has been providing its communication services throughout the world for over 10+ years yet we have enough experience to derive the ways to tackle every particular situation that is being a hurdle in the way of your business or slowing down its pace. Having so many successful serving years so far we are able to make the most of cutting age advantages, in this way, we can develop advantageous tactics for your business so that you can defeat every situation and make good progress in your business even in any disaster or crisis e.g. Covid-19.
Vitel Global Communications has Integrated all of its business communication services and utilities including the USP of Vitel Global i.e. Cloud PBX and the world class Cloud VoIP solutions and developed a robust Cloud Business Phone System which gives you unified business communication and utilities.
The robust Cloud Business Phone System is the business communication infrastructure that is programmed for your business to allow you communicate from different locations and work in a safe environment. This provides you high quality and unlimited calls & conferences including both voice & video and chat for uninterrupted business communication in the tough times of Covid-19 pandemic situation.
Try it today and unlock the full potential of remote work with our unified business tools!
Published: November 2nd, 2020
Subscribe to Our Latest Updates
Get monthly product and feature updates, the latest industry news, and more!
By submitting this form, you agree we may contact you in the manner described in our Privacy Policy.