Can Your Business Communication System Manage All Communication Tasks Effectively?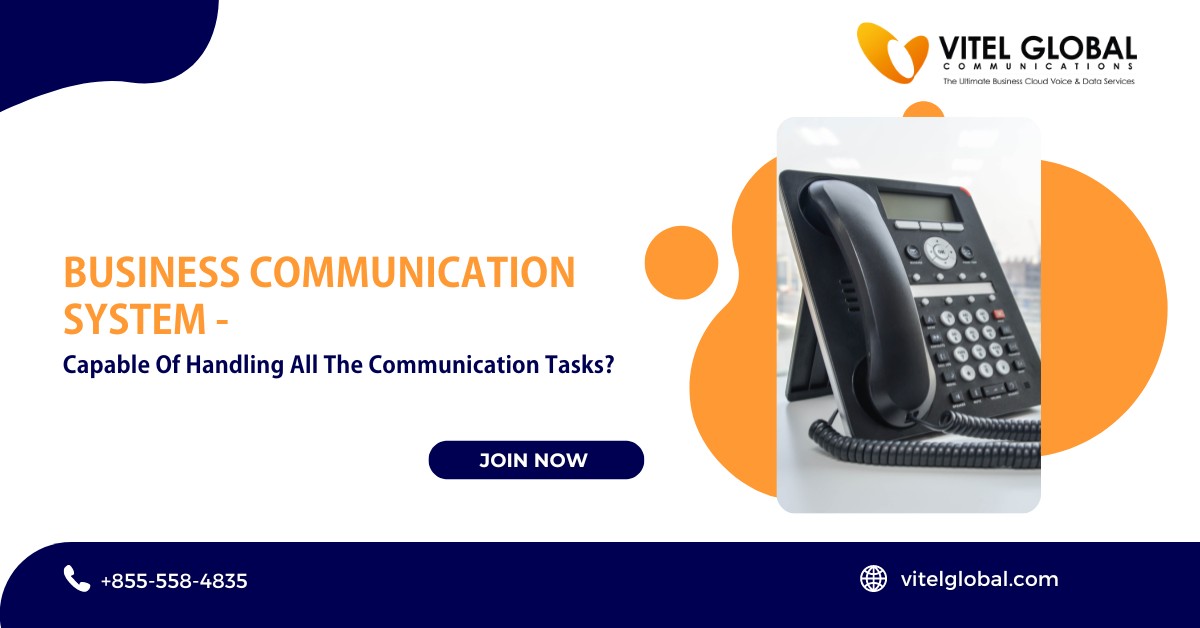 Reading Time: 2 minutes
Communication systems play an important role in a business for communication and collaboration with all the customers and employees. But the question is is your business communication system capable of handling all the communication tasks at the same time?
Does your communication system make you happy by satisfying you with the communication features you need for your business communication?
Well, it is a fact that not all the communication systems in the market can fulfill all the requirements of your business communication except one. And you have eventually found it here.
Vitel Global Communications is a leading voice and data service provider for business communications. Our business communication services fulfill our client's business needs by excelling with them to build a perfect business communication system that can provide them with all the communication features which can effectively connect their business with the world and handle all the tasks at the same time.
Vitel Global Communications provides you with the best Cloud-based PBX Systems with world-class VoIP Solutions that allow you to communicate & collaborate with all your employees and customers as well as manage your information at the same time.
Cloud communication is considered to be the best way to communicate in a business. As it unlocks so many features for communication. Also, our Cloud PBX System is the USP of Vitel Global Communications because we provide you with the best cloud communication features in your hands.
Our Cloud solution allows you to remotely access all your business information. And allows you to communicate with your remote staff regardless of your location.
Keeping the concern for the safety of all your business information. We have also made robust VoIP phone features to secure your data. Also, our expert and support team is always ready for every concern. You may have and you can easily reach them whenever you need help.
Thus we try to make you happy with our robust communication system in every way possible.
Published: July 22nd, 2020