VoIP Phone Service With Multiple Features & Options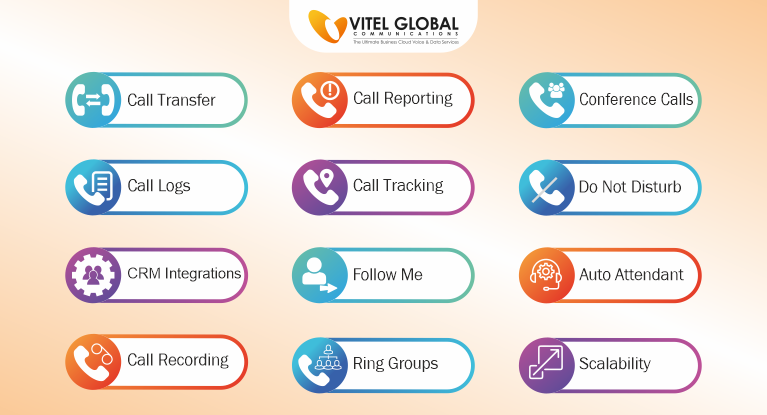 Reading Time:
2
minutes
Every business needs a VoIP phone service with its advanced features. You have customers to call, vendors to bargain and teams to coordinate. Sure, you can use email, smartphones, and messaging apps. But nothing really comes close to a perfect business phone system, an always-on phone service purposely designed to optimize voice-based communications and help your business keep in touch with people who matter.
No two businesses are alike and there is no such thing as a "one-size fits all." In general, cloud PBX business phone systems, and a more traditional on-premises phone system each have their own strengths. Depending on your business needs can you determine the best answer as to whether a cloud or an on-premises installation will be the best choice?
For any business phone communications, there are two types of business phone systems: an in-the-utility-closet traditional phone system and a cloud-hosted phone system solution. Each has specific benefits and understanding your own needs will help you decide which is right for you. To determine which type is the best for your business, start by considering these questions.
How many locations does your organization reside in?
If you are located on more than one premise or are likely to be in the near future, consider a cloud-hosted business phone system for added flexibility and features such as free calls between sites.
How many employees in your organization will need a desk phone?
If less than 20 extensions, a cloud-hosted business phone system may be the most affordable option. Generally, the more seats you have, the more investing in a traditional business phone system makes financial sense. However, that isn't to say the cloud-hosted business phone system is not suitable for larger organizations. We would recommend looking at both options and seeing which features or benefits suit your organization before making a decision.
How do you prefer to finance a new cloud business phone system?
Perhaps one of the most significant differences between a traditional business phone system and a cloud PBX solution is the way in which they are financially varied. Traditionally, because with a traditional business phone system you have to purchase all of the equipment upfront, it is handled as a capital expenditure. Whereas with a cloud-hosted business phone system, all of the hardware is rented by your provider, so you pay a lower upfront initial cost and a competitive monthly operational cost. Simply pay for what you use.
Do you have any plans to expand or move your business or organization in the next three to five years?
If you already have plans to expand your business or organization, then you will need to take this into consideration when choosing a new business phone system. Small business phone solutions are more affordable and flexible. You can add and remove handsets as your business changes and since they require little hardware on-site, can move easily.
It requires you to take the maximum number of desk phones. You will need it from the outset. Since you have all of the hardware on your premises. It can be more expensive to move from one place to another place.
The above gives you a rough flavor of the differences between the types of business phone services. Simply call us at Vitel Global Communications to discuss all of the available and affordable services. Simply fill out a quote request from the menu above and we'll call you.
Published: September 30th, 2019
Subscribe to Our Latest Updates
Get monthly product and feature updates, the latest industry news, and more!
By submitting this form, you agree we may contact you in the manner described in our Privacy Policy.