Making the Most of Corporate Connections with Windows-Based Softphone Applications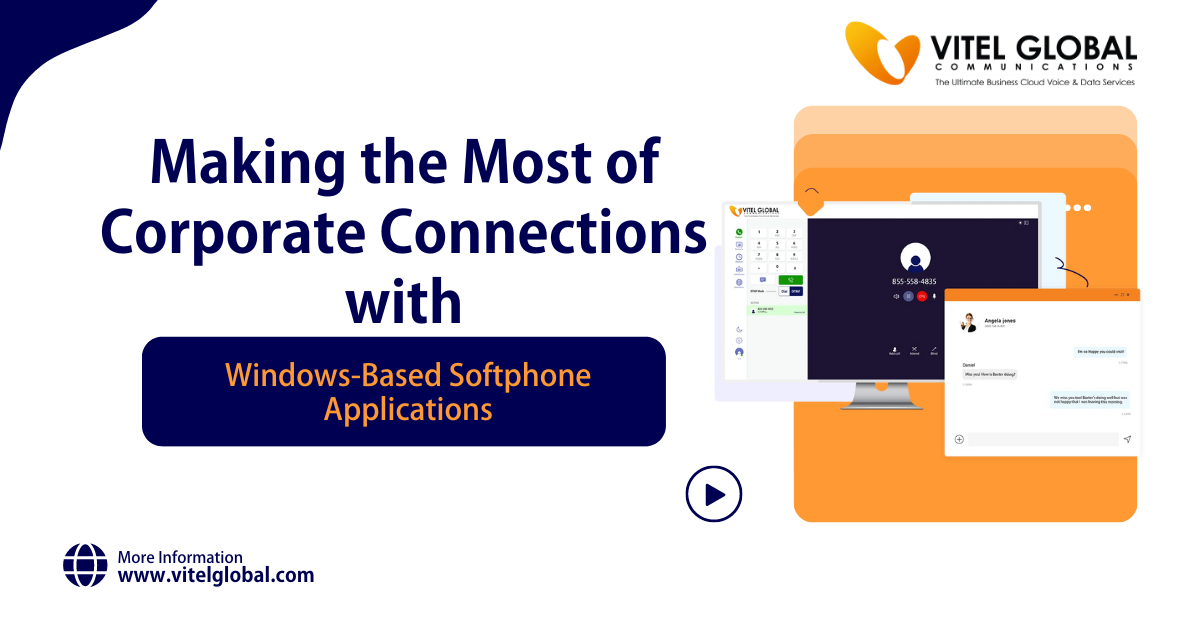 Reading Time: 5 minutes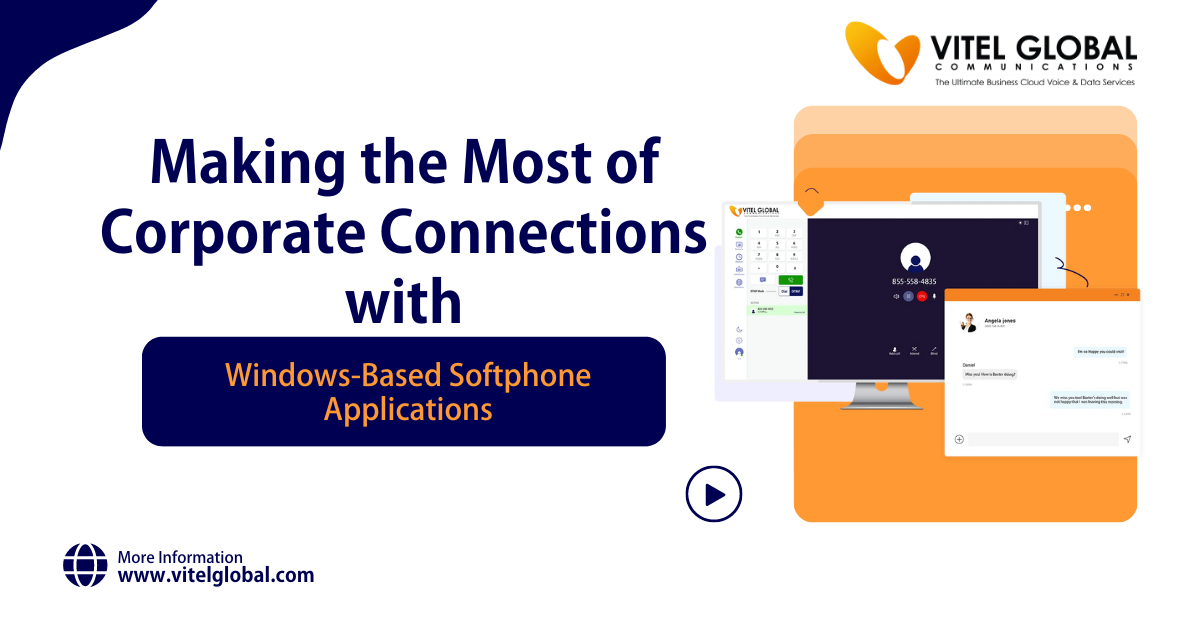 Desktop applications play a crucial role in the everyday lives of individuals and businesses alike. From productivity tools to entertainment applications, desktop applications have revolutionized the way we work, communicate, and entertain ourselves.
Connecting with clients and colleagues has always been challenging, thanks to today's digital age's abundance of communication tools. One such tool that businesses are turning to is softphone applications. These powerful software programs can help you make and receive calls, send messages, and even host video conferences from your device! In this post, we'll explore how you can leverage these must-have corporate connections to take your business communications to new heights. So buckle up as we dive into the world of Windows-based softphone applications!
What are Windows-based softphone applications?
Windows-based softphone applications are software programs that allow users to make and receive phone calls using their computers. These applications typically come with various features, such as making conference calls, video calls, and even recording phone calls. Many businesses use these applications to help employees stay connected while working from home or on the go.
There are many benefits of using desktop applications for business communications. The most obvious benefit is that it can save the company money on long-distance and international calling rates. In addition, these types of applications can be used to connect employees who are working in different locations. It can be a great way to improve communication and collaboration within a company.
Another benefit of using this application is that it can help improve customer service. When customers call a business, they can often reach an operator more quickly if the business is using a softphone application. It is because the operator will only have to spend time looking for an available phone line. Additionally, many applications come with caller ID features, which can help businesses keep track of their customers' contact information.
Finally, these apps can offer several other features that can be beneficial for businesses. For example, some applications come with voicemail capabilities, which can be very helpful for companies that need to take messages for their employees when they are away from the work desk.
How can they be used to make the most of corporate connections?
These applications can make the most of corporate connections by enabling employees to make and receive calls using their computers. It can be a great way to save time and money, eliminating the need for a separate phone line and long-distance charges. In addition, these applications often come with features that can help to improve productivity, such as caller ID, call forwarding, and voicemail.
What are the benefits of using these applications?
There's no such thing as being too connected when it comes to business. That's why more and more companies are using desktop applications for business communications to stay in touch with their clients, employees, and partners. These applications offer a variety of features that can make communication more efficient and convenient for businesses of all sizes.
Some of the Benefits include:
Increased flexibility – With these applications, businesses can communicate with anyone, anywhere, anytime. It is especially beneficial for companies with employees who work remotely or travel frequently.
Improved productivity – Softphone applications can help businesses save time by consolidating multiple communication channels into one platform. It means less time spent managing different applications and more time spent on productive tasks.
Cost savings – Businesses can save money using VoIP (Voice over Internet Protocol) technology to make calls instead of traditional phone lines. In addition, many softphone applications offer free or discounted rates for international calls.
Enhanced features – Most softphone applications come packed with various features that can be tailored to fit the specific needs of a business. For example, many apps offer call recording capabilities, which can be useful for training or quality assurance.
Get started:
Now is the time to start if you still need to use Windows-based softphone applications to manage your corporate connections. Here's how:
Evaluate your needs. What features do you need in a softphone application? Make a list of must-haves and nice-to-haves.
Research your options. Start working around after the finalization. Once you know what you need, start looking at different software options. Read reviews, compare pricing, and look at user feedback to find the best fit for your business.
Download and install the software. Most softphone applications are available for download online. Follow the instructions for installation and set up an account with your chosen provider.
Start making calls! After your software is installed and set up, you can immediately start making calls. Begin by familiarizing yourself with the interface and testing out different features.
5 top-rated Desktop Applications:
A variety of Windows-based softphone applications are available on the market, but not all are created equal. To help you make the most of your corporate connections, we've compiled a list of the 5 top-rated applications:
3CX Softphone: This softphone lets you make and receive calls through your PBX system from your computer without needing a physical phone. It's easy to set up and use and has various features like call recording, call forwarding, and CRM integration.
BriaSoftphone: Another excellent option for making calls through your PBX from your computer, BriaSoftphone includes features like HD audio and video calling, call recording, presence status, and more.
X-Lite: X-Lite is a free softphone with HD audio and video calling alongside features like instant messaging, file sharing, and more. It's an ideal option for small businesses or individuals looking for an affordable way to make calls through their PBX system.
Zoiper: Zoiper is a feature-rich softphone supporting VoIP and SIP protocols. It includes contact management, clear HD audio and video calling, echo cancellation, and more.
CounterPath EyeBeam: CounterPath EyeBeam is another feature-rich softphone.
Vitel Global Application:
Vitel Global application is purely based on VoIP connectivity. You can make calls and look at the call reports through the application once you are signed up with the services.
Alternatives to Windows-based softphone applications:
If your business is looking for alternatives to Windows-based softphone applications, a few options are available. One option is web-based softphone applications. These can be used on any computer with an internet connection and do not require special software or hardware. Another option is VoIP phone systems. VoIP phones use the internet to make and receive calls anywhere there is an internet connection. Finally, there are traditional landline phone systems. Landlines are less common than once, but they are still an option for businesses that do not want to use a softphone application.
Conclusion:
Windows-based softphone applications are a great way to make the most of corporate connections, enabling businesses to use reliable communication systems and cost-effective technology. With easy access to VoIP for remote working, better management of customer service calls, and the ability to facilitate audio conferences with multiple participants worldwide, these applications can help companies save time and money while improving their connectivity on all levels.
Published: April 5th, 2023