Essential Business Phone Features You Need In 2020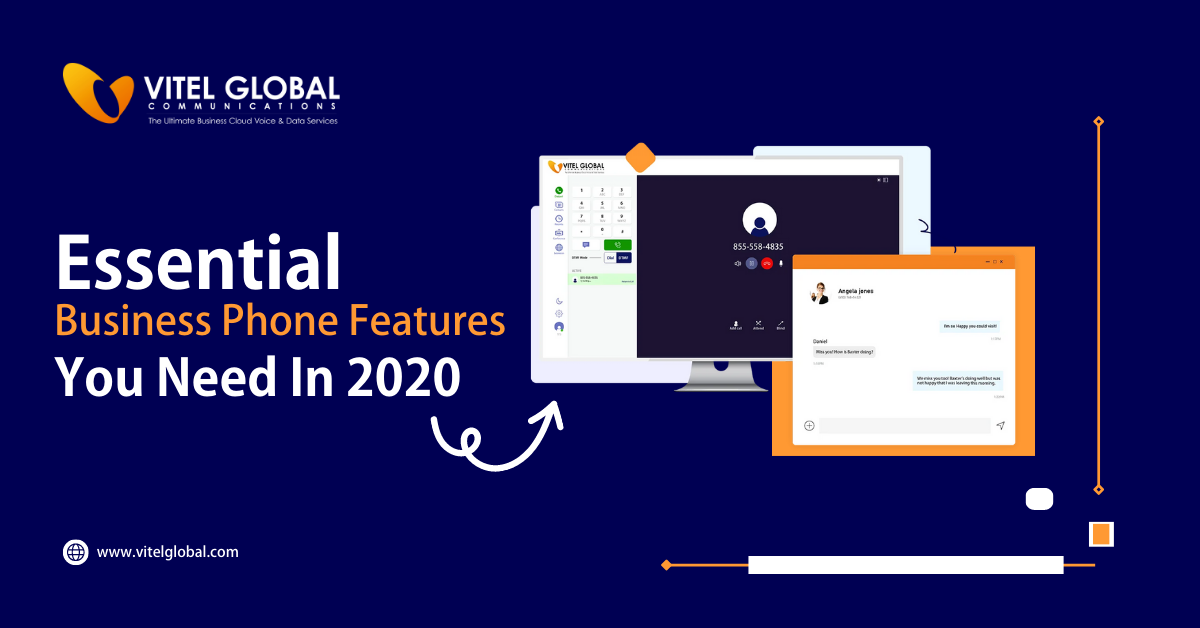 Reading Time: 2 minutes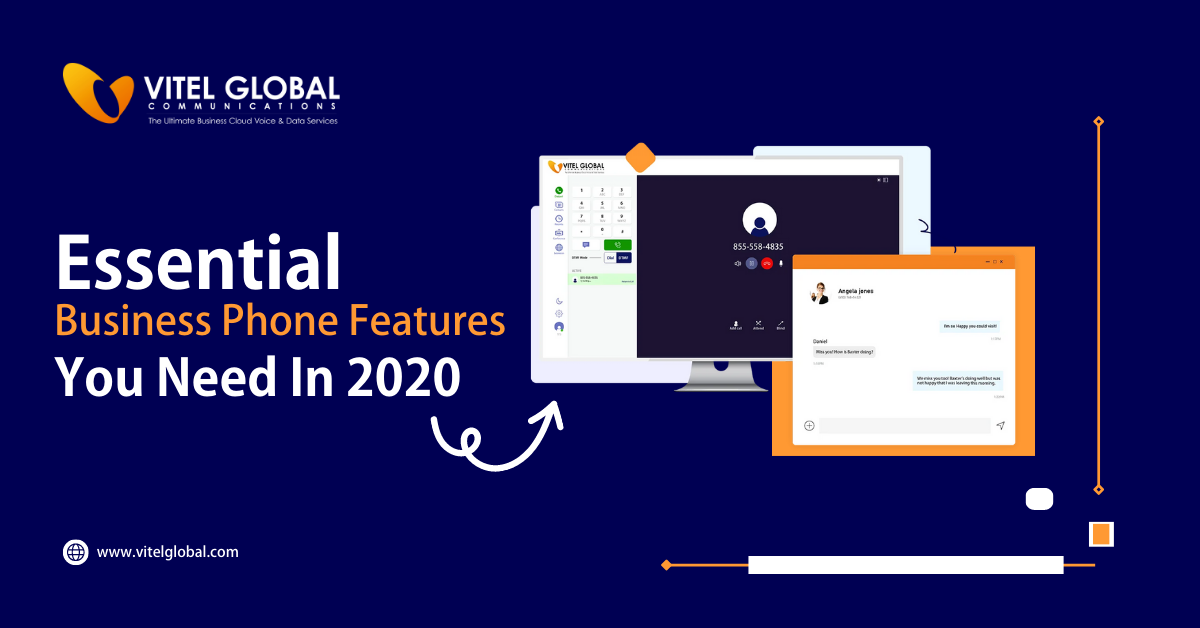 Upgrade Your Business with Essential Business Phone Features for 2020. Stay Ahead of the Competition and Enhance Communication Efficiency.
The business communication system has not been left unaffected by this pandemic situation. Work from home or telephony became the trend to engage employees. It helps to work in order to move forward with the business.
In this scenario here are 7 essential Business Phone Features you need to run your business gracefully in 2020:
IVR:
Interactive Voice Response (IVR) is an automatic and computer-operated phone system. With this feature, you can engage a Virtual attendant to interact with your customers which allows your customers to type different inputs to reach out to the relative representatives of the concerned department.
Business SMS:
Also called Bulk SMS. It is a feature that allows you to send a msg to a large audience at the same time. Business organizations or enterprises that want to promote their products or services can use this feature so well.
Call Recording:
This enables your employees to quickly record incoming or outgoing calls. It also allows you to automatically record your inbound calls that are the witness of your customer's interaction with your representatives, store your customer's data and also allows you to analyze business sales data.
Conference Bridging:
It is required to conduct business meetings to collaborate with employees and partners to discuss new services and plans. Conference bridging allows you to conduct and host Virtual Business Meetings on cloud platforms with enhanced video quality for boosting the effectiveness of your virtual meetings.
Mobile/Desktop app:
Mobile or Desktop application which is called SoftPhones makes your employee's devices into an extension of their office desk by allowing them to seamlessly use all the features of our Cloud Business Phone System from any place.
Call Barging:
It is also known as a call monitoring service. It allows you to collaborate between calls while your agent is interacting with a customer to ensure reliability for your customer and assure that they meet their needs.
CRM Integration:
It works to integrate your CRM systems with our business phone system and help you to develop new and enhanced services which your customers desire to select. Moreover, it helps you to build better relationships with your customers.
Vitel Global Communications is a leading business communication system provider that provides customizable plans which you can select according to your business needs all plans comes with a bunch of robust business communication tools and highlight that accelerate your business to meet its goals.
Published: September 29th, 2020
Subscribe to Our Latest Updates
Get monthly product and feature updates, the latest industry news, and more!
By submitting this form, you agree we may contact you in the manner described in our Privacy Policy.