Enjoy all advanced features with customizable plans to reach your GOALS with Vitel Global Communications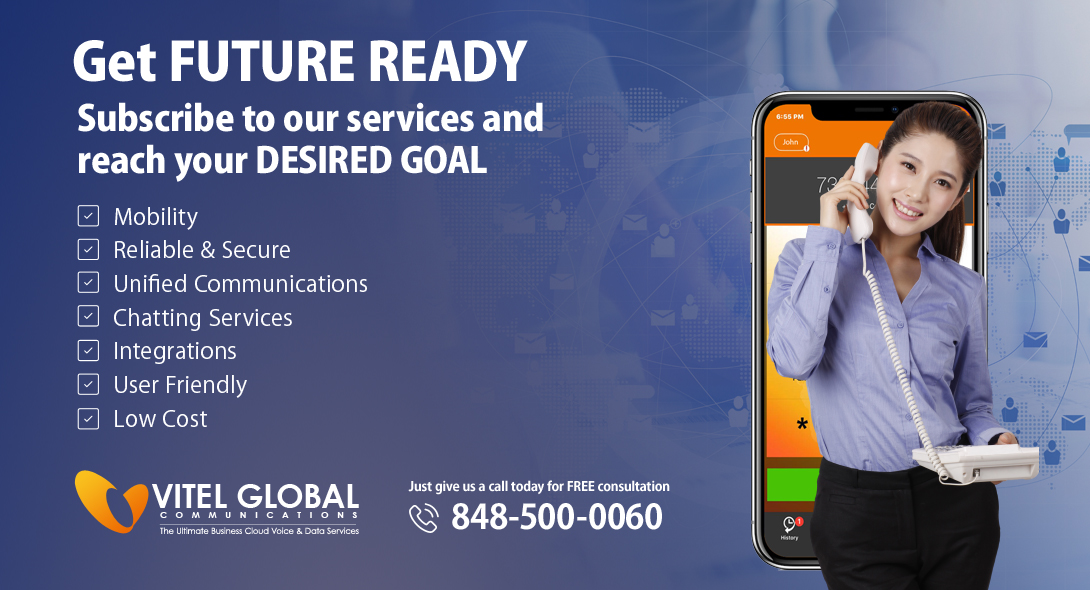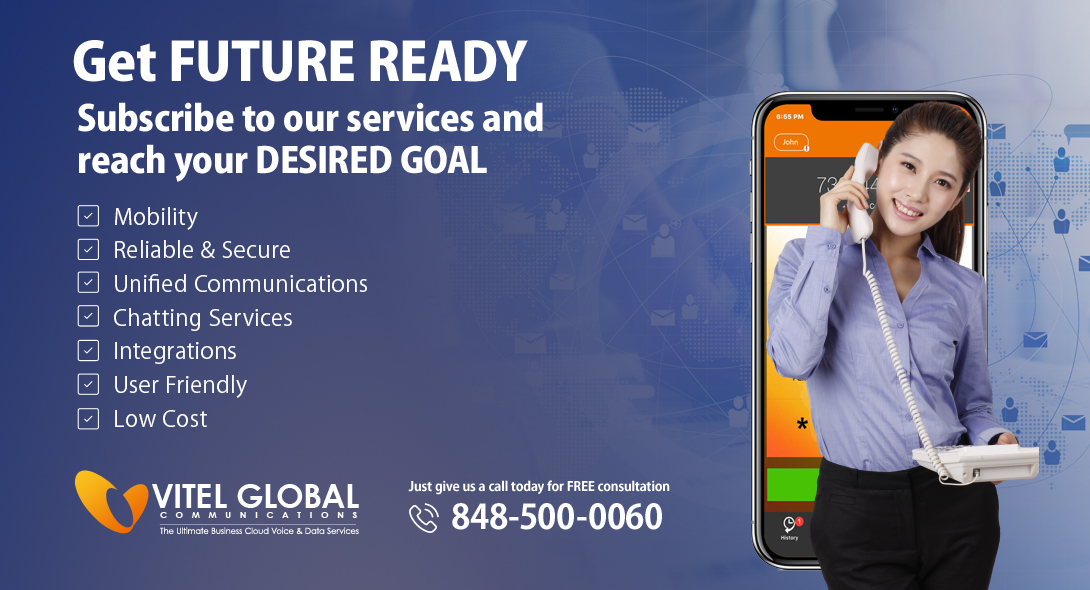 Vitel Global Communications provides advanced communication services for enterprise and business users and enables integration of CRM/ATS. We as a leading VoIP service provider have been working as a service platform providing advanced communication services. We offer tailored communication solutions for businesses of all sizes, either it is a small scale business, middle or large enterprises.
Get future-ready by subscribing to our state-of-the-art services and reach your desired role productively. Access our business-grade VoIP and unified communication solutions along with an immense range of high-quality phone services to assist you to get the most from your business communications. Our 60+ data and voice features give high-quality audio and video conferencing that allows you to host professional conferences and meetings and supports mobility. Our pricing model is simply transparent. Vitel Global provides competent communication tools that ensure reliability and security in every phase of business communication. Our team is dedicated to develop and unify our approaches toward business communication. With Vitel Global you get limitless configuration possibilities virtually that enable you to configure how you setup your hosted PBX and VoIP solution to make and take calls. Our desktop software allows you to access the services without any downloads and mobile software. These platforms are capable of providing you excellent chatting services. With our communication solutions, you can facilitate easy communication and collaboration between employees, suppliers, and clients.
We've introduced various constructive plugins to help you with amazing features like click-to-dial, screen pop-ups, call logs, presence, etc. Moreover, with click-to-dial employees save 15-30 seconds a dial and there won't be chances of dialing a wrong number. The CRM integration ensures accurate record keeping. When CRM Link is used to receive or make a call, entering call notes becomes an automatic process. Enjoy all advanced features with customizable plans of Vitel Global Communications services.
Please follow and like us: