How to Transfer Your Existing Number: A Guide to Number Porting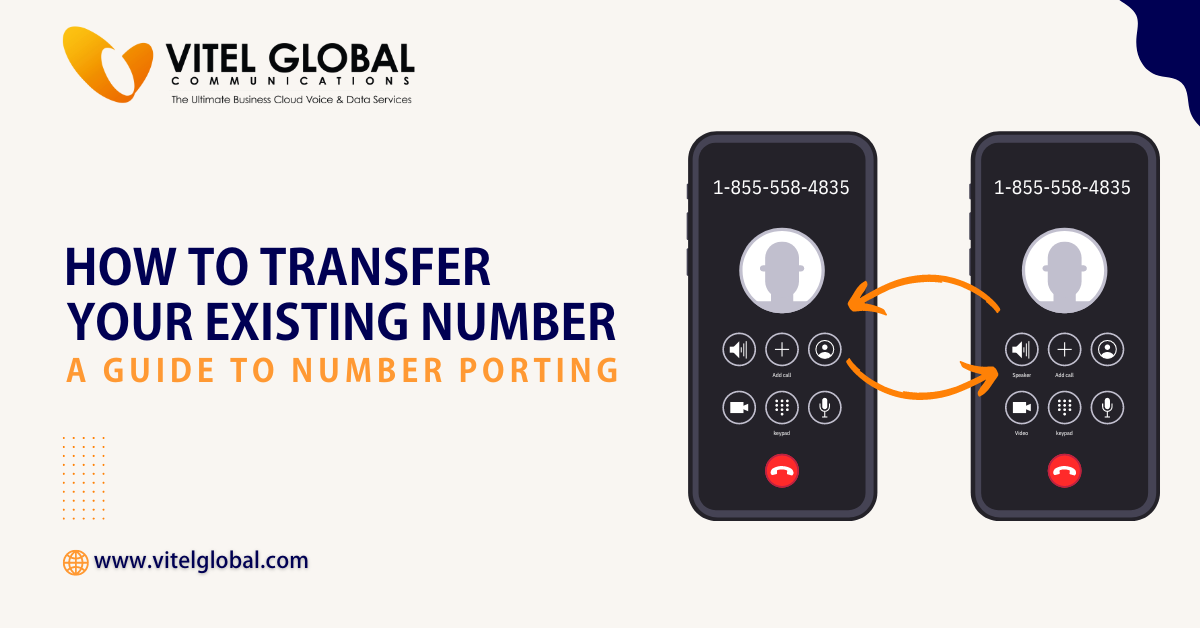 Reading Time: 4 minutes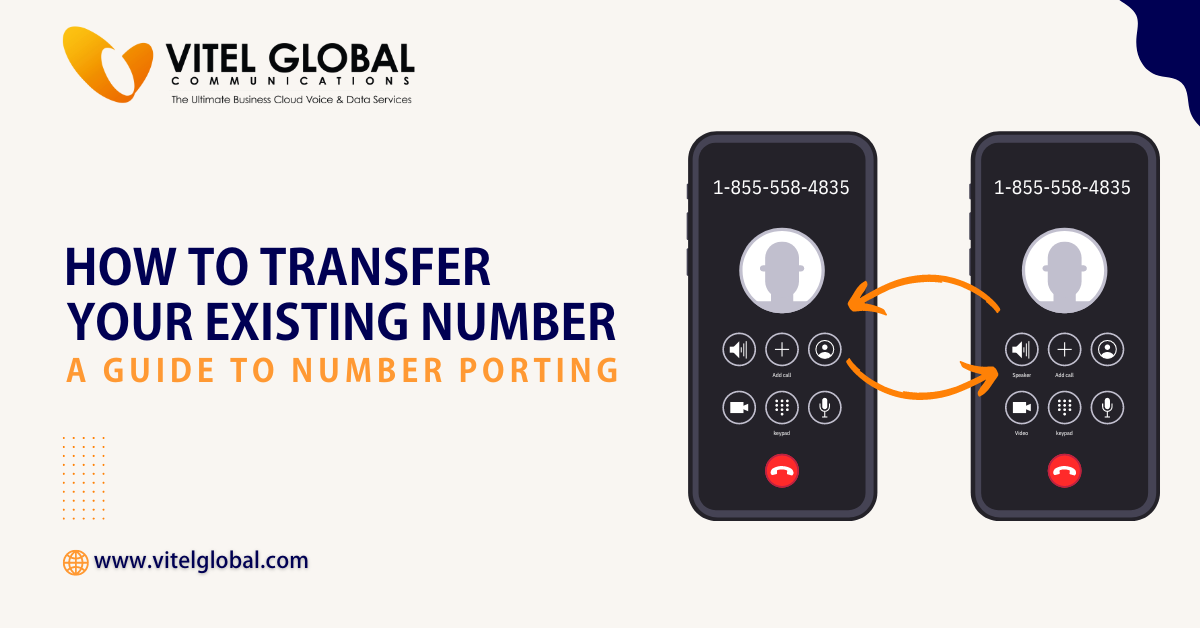 Are you ready to switch carriers but dread losing your local business phone number? Fear not! Number porting allows you to transfer your existing number to a new carrier without hassle. So sit back, relax, and get ready to learn how easy it is to keep your favourite digits with our step-by-step guide on number porting. In this guide, we'll walk you through everything you need to know about transferring your number and ensure that the process is smooth sailing from start to finish.
Introduction:
Number porting is transferring an existing phone number to a new service provider. It can be done when switching phone companies or moving to a new location. Number porting is usually a simple process, but there are a few things to remember.
When you port your number, you must provide your new service provider with your current and new account information. You must also list the phone numbers you wish to port. Once this information has been provided, your new service provider will begin porting your numbers.
The shifting process can take up to 10 days to complete. During this time, you may experience some service disruptions. However, once the process is complete, your phone number will be transferred to your new service provider, and you can continue using it as usual.
Number Port:
When you port your phone number, you essentially transfer your current phone number while switching carriers. This process is usually done when switching phone service providers and wanting to keep your old phone number. Phone numbers can be ported between landline and wireless carriers and between wireless carriers. The process of porting takes about 10 days.
Benefits:
There are several benefits with business phone features that help in porting your phone number to a new service provider. Perhaps the most obvious benefit is that you can keep your current phone number and avoid the hassle of having to update your contact information with everyone in your address book.
In addition, porting your phone number can often be less expensive than obtaining a new phone number from a new service provider. And if you are porting your number to a VoIP service. You may also be able to keep your current phone equipment and avoid additional costs associated with purchasing new hardware.
How to Port:
You need to know a few things before porting your phone number. First, you need to have your current account information and password handy. You must also know the account number and PIN for the new carrier you're switching to. Next, contact your current carrier and request a port out. They will likely ask for your account information and password to verify your identity. Once they have verified your identity, they will provide you with a porting authorization code (PAC).
Contact the new carrier you're switching to and let them know you want to port your phone number. Small business phone service providers will ask for the PAC code from your current carrier and some other account information. Once they have all the necessary information, they will begin processing the port.
The entire process usually takes about 2-3 business days to complete. During this time, your phone service with your current carrier will remain active, so there is no need to worry about losing service during the transition. Once the port is complete, your new carrier will activate service on their end, and you'll be good to go!
How Long Does it Take to Transfer?
The process can take a few hours or days when you port your phone number. The time it takes to port a number depends on a few factors, including the type of phone number you're porting, the carrier you're porting from, and the carrier you're porting to.
The process is usually pretty quick if you're porting a landline number. You can usually expect your landline number to be ported within a few hours. The process can take longer if you're porting a mobile number. Mobile numbers are usually ported within one to two business days. However, it's not uncommon for the process to take longer, especially if you're porting from one carrier to another.
Ultimately, the best way to find out how long it will take to port your phone number is to contact your new carrier and ask them about their specific process and timeline.
What Are the Costs Associated?
Generally, two costs are associated with transferring a phone number: a porting fee charged by the new service provider and any early termination fees or other charges that may be incurred from your current service provider. Porting fees vary depending on the service provider.
Early termination fees, if applicable, will depend on your current service agreement. Any other charges, such as equipment or services used with your current phone number, must also be considered when budgeting for a transfer.
Troubleshooting Tips for Successful Number Transfers:
If you're porting your number to a new carrier, there are small things you can do to ensure a perfect process. First, check with your current carrier to see if they have any requirements or restrictions for transferring numbers. Next, contact the new carrier and confirm they can support number porting from your current carrier. Ensure you have all the required information from both carriers before initiating the transfer.
If you need any help during the process, contact customer support for help. You can successfully port your number to a new carrier with some preparation and troubleshooting.
Alternatives to Number Porting:
A few alternatives to shift may be a better fit for your needs. One alternative is to use a VoIP service, which can provide you with a local or toll-free number that can be forwarded to your existing phone number. It can be a good option if you don't need to keep your existing phone number or want a second one for business purposes.
Another alternative is a virtual phone system, which gives you a local or toll-free number that is not tied to any physical location. It can be a good option if you need a second phone number for business purposes or if you're frequently on the go and need to be able to receive calls anywhere.
You could just get a new phone number from your local telephone company. It may be the best option if you're moving and need to change your phone number or simply want a new start with a new phone number.
Conclusion:
Transferring your number to a new provider can be confusing and intimidating, but it's an easy process with the right information and steps in place. Following our guide above, you should better understand the porting process and feel more confident about transferring your existing number to a new service carrier. With these tips in mind, you will make this transition as smooth and stress-free as possible.
Published: April 28th, 2023