Top Secrets about Business Phone Solution Providers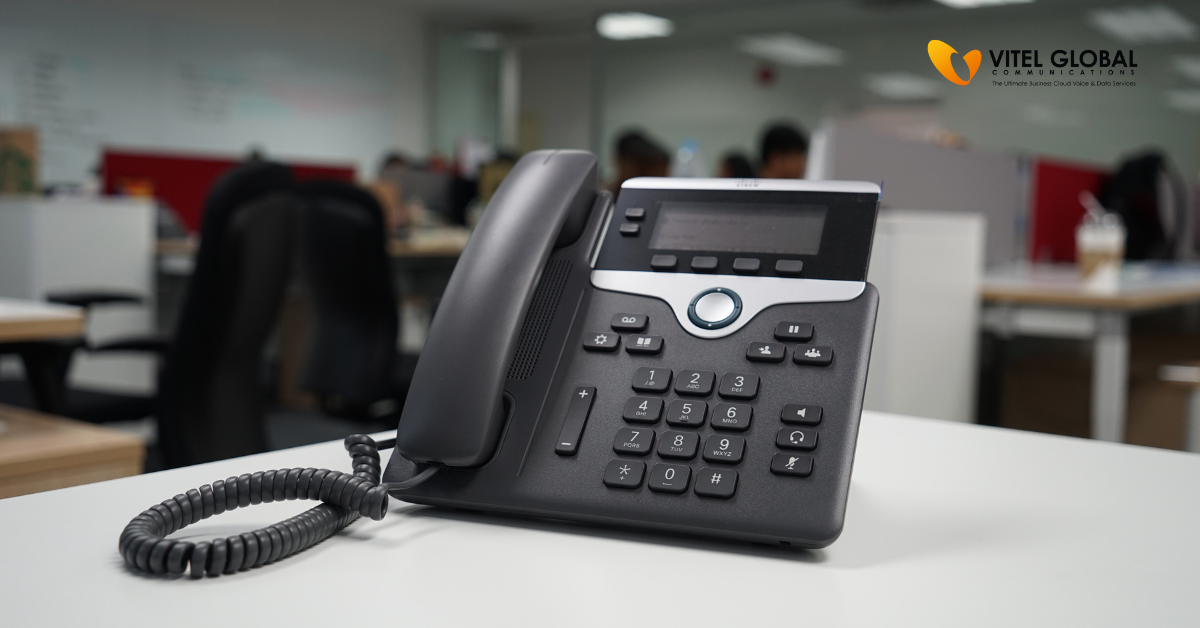 Reading Time:
3
minutes
The business phone solution providers are trusted in the market and have a long-term relationship with the customers. Its providers have many services, including mobile voice, fixed voice, mobile numbers, office communication solutions, IT integration solutions, and many more.
If you want to get your business's phone system done by a reliable company, search for the best companies on Google. You can find these companies by asking individual questions like how many years they've been in the industry and how much work experience they have. These requirements will help you narrow your options and make finding a company with just what you're looking for easier.
This article will give you a better idea of what it is like to work with different business phone service providers and what they can offer your business. It will help you decide to pick the perfect provider for your needs.
How to Choose a Business Phone Solution?
Before choosing a provider:
Research the companies you want to work with.
Look into their reviews and find out what their customers say about them.
Most importantly, speak with those customers and hear them tell you about their experiences dealing with the company.
Asking for the company's ratings from their current customers is a good way for you to know whether or not they will be able to provide your business with a similar service.
Quality of hardware is important when it comes to business phone service providers. The longer hardware lasts, the more cost-efficient it becomes. The right hardware will also ensure that your call quality remains high as you grow your business.
Before you choose a business phone service provider, you must talk to their current customers. It will allow you to know what their previous clients say about their performance and how much work experience they have in the industry. Ask them about the quality of service they were given by the company, how long it took them to get results, and the price of their service, among others. When you hear from several satisfied customers, that's a good sign that they'll be able to provide your business with similar services.
The scope of their services is important for a business phone system. It is because the larger their scope, the better they will be able to meet the needs of your growing business. If you are looking for something small-scale, keep that in mind when hiring a company.
A reliable and trustworthy company will have an automated call answering service that can direct calls to specific departments in your office or give them a busy signal if no one is available. It ensures all calls are directed as intended, improving business call accuracy and efficiency.
The most important aspect of any business is the success of its phone system. The usefulness of telephone serves as a vital connection point for an individual or organization to take potential clients, customers, and staff on the phone to make sales, answer questions and solve problems.
What Are Phone Solutions Providers?
A phone solutions provider provides its clients with telephone systems and support. Because every business is different, many different types of companies sell customized solutions ranging from high-end PBX systems to wireless handsets. This is a customized keyword. Phone solutions providers work with the customer to create an ideal package for them. Because of the nature of their business, they will generally target larger companies that can afford to invest much money into a telephone system.
Phone Solutions Providers, we are getting many complaints regarding their business practices and sales tactics. Many of these providers are very aggressive in the way they approach clients. Many promise savings on long-term contracts when, in fact, those savings may not be realized if the contract is canceled early.
These companies provide their services with more limitations hanging around and don't meet the need of the businesses.
Business phone solution providers can be difficult to research. There is much online information out there, but you won't know who is the best option for your business until you speak to someone who has been there and done that.
The Advantages of Cloud-Based Phone Services for Businesses:
There is much competition in the phone solution market, which means there are hundreds of providers to choose from.
Cloud-based phones will be very useful in all businesses, regardless of your company size.
The number of options your chosen company gives you is important for a business phone system. It reflects how flexible and customizable a solution may be when you choose a provider.
Find out some features like: 
Easy to access
Mobility
Top business features
Security
A fully integrated communication system
Flexibility
Want to know the truth about the best phone solutions providers? It's not what you think. A dedicated team from the industry will be allotted for exploring more features. How do they do it? They'll offer a convenient package with additional phone lines and answering services to account management software.
It is easy to find better deals. Finally, before choosing a phone system, outline your requirement and choose according to them.
Conclusion:
This article has all the details about top secrets; it helps make a choice easier.
Cloud-based business phones are beneficial to any business. Cloud phone solutions will cut down all your expenses without a second thought.  They are now essential devices for communication and carrying out everyday tasks.
Published: March 7th, 2023
Subscribe to Our Latest Updates
Get monthly product and feature updates, the latest industry news, and more!
By submitting this form, you agree we may contact you in the manner described in our Privacy Policy.