Quality Business Phone Services: Features and Benefits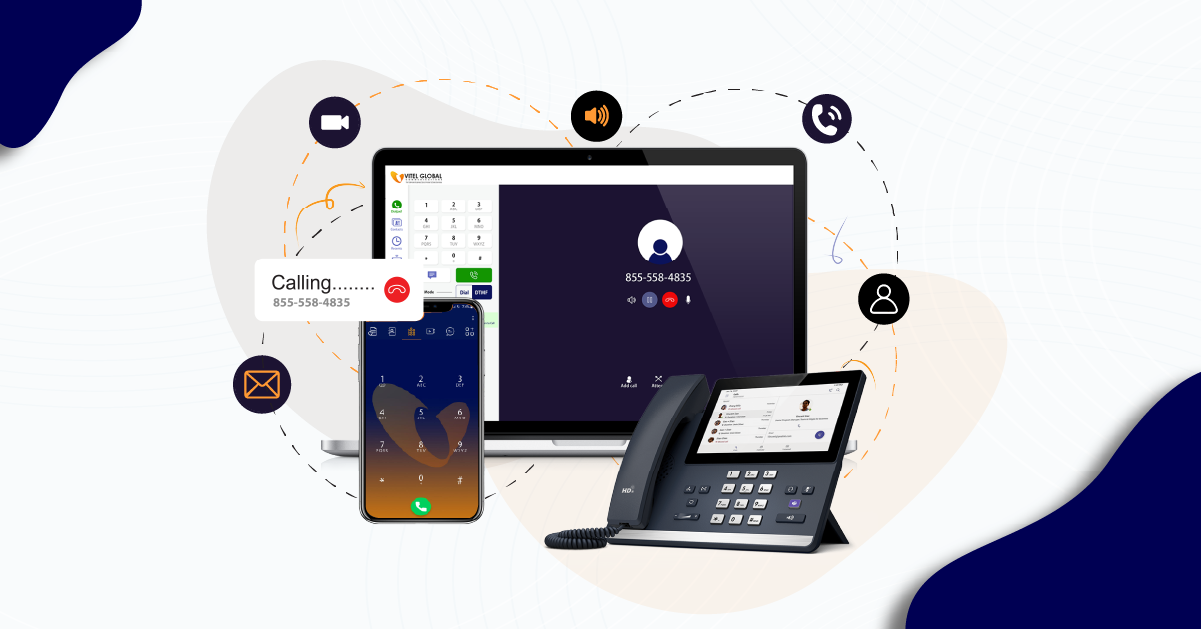 Reading Time: 2 minutes
Discover top-notch Business Phone Services focused on quality. Explore features and services that enhance communication.
When you're setting up a business, selecting and integrating a communications system for your business needs, it is quite difficult to choose which is suitable for your Business needs. In order to deliver exceptional customer experiences and increase employee efficiency, your small business needs the same type of communication tools as larger enterprises, whether you're just starting out or have been in business for a while.
Vitel Global has designed features and has incorporated abilities to improve employee productivity and services with respect to business communications. We have multiple features which are bound to bring results on the ground with the modern technologies. Integrated with our ideology now it is easy and inexpensive to install and deploy. Powerful communications network which you always wanted to work.
The best desktop cloud business phones, when combined with a robust cloud business communications platform, ensure that your employees are more productive and that your business can meet customer demand. Customer expectations will only get higher over time, so it's imperative that small businesses prepare themselves now to deal with the increasing need to connect with customers quickly and effectively. The right business communication tools are essential to small business survival.
Business Phone Features:
Vitel Global Communication LLC is committed to delivering the highest-quality products, services and features such as Cloud Services, Cloud PBX Solutions, Internet and data services, Email server services, IP Phones, CRM Integration, Additional Support, Premium Cloud PBX Unlimited, Auto-Receptionist, Unlimited Extensions, Advance Call Forwarding, Unlimited Calling Dial by Name Directory, Internet VFax Send and Receive, Flexible Answering Roles, 24/7 Free Customer Support, No Set-up Fees and No Contact Required including the industry-leading Vitel Global Virtual Office and the latest Polycom phones, at the best value to businesses of all sizes.
Vitel Global cloud business communications help businesses increase employee efficiency and improve customer service, crucial differentiators in today's competitive market. Today, the ability to effectively communicate is directly links to the ability to deliver outstanding customer experience. Customers expect the quick solution to the problems which leads to satisfaction. Satisfied customers stay loyal to you and will drive your bottom line. Unsatisfied customers share their disappointment and it could cost you more money. This is the actual fact, and it should be the absolute priority of every organization or business industry to empower their employees to deliver outstanding customer experience. In this case, Vitel Global Communications is the best in support to the customer satisfaction to meet their business needs.
Company: We provide a reliable business communication service to all types of company and with office phone features in the cloud business phone system and services. Vitel Global Communications, the best service provider for business phone system and services. A business phone system can improve your customer experience and save time generate good revenue. Cloud business phone system upgrading the version to give you the next level of quality and services.
Published: December 18th, 2018
Subscribe to Our Latest Updates
Get monthly product and feature updates, the latest industry news, and more!
By submitting this form, you agree we may contact you in the manner described in our Privacy Policy.